This year the transitional furniture feels right when you want to update your home decor.
Interior design styles are moving away from the stark straight lines and strictly neutral color palettes of the last few years. Transitional furniture styles are mixing it up a bit by introducing gentle curves, plush fabrics and decorative flourishes. If you crave a warmer and more inviting environment, you may want to move away from strictly contemporary designs and seek stylish transitional furniture.
The Transitional Furniture Style

When you choose transitional furniture designs for the living room, dining room and bedroom, you can enjoy the best features of contemporary furniture along with elements of timeless classics. Transitional furniture steers clear of extreme design trends and focuses on enduring classic features. You can find comfortable transitional furniture that combines modern straight lines with curves and modified embellishments for a look that will stand the test of time.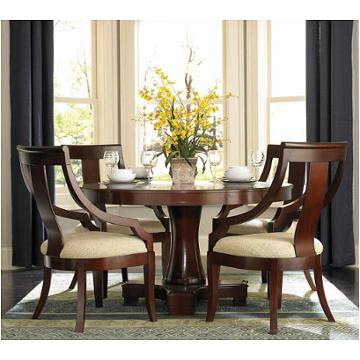 Versatile transitional furniture styles preserve the simple silhouettes of modern furniture designs while offering the opportunity to add interesting elements. Make your home unique by incorporating a treasured antique or interesting artwork.
Balancing Extremes with Transitional Furniture
The main elements of transitional furniture combine the best of both worlds by merging the new and the old in furniture design. With transitional furniture, you can create a moderate aesthetic that focuses on comfort and function for an inviting, timeless appearance.
Choose transitional furniture when you want:
A Warm, Inviting Look
Sleek contemporary furniture combined with a neutral color palette can sometimes appear too stark and sterile for today's tastes. Transitional furniture with its upholstery, softer edges and plusher fabrics can create a warmer more inviting look.
A Harmonious Feeling
When you choose transitional furniture that is similar in scale and arrange the furniture around a focal point, you can create a pleasant, balanced effect in the room. Transitional furniture combined with balance and symmetry can play an important role in putting together a calm room that is visually appealing.
A Mix of Textures
If you love the visually striking look of layered complementary textures, transitional furniture is the way to go. Rather than using heavy ornamentation, the transitional home features simple silhouettes and gentle curves of modern designs coupled with interesting textures for a warm and exciting feel. Think rich fabrics on wood furniture coupled with glass and metal accents.
A Limited Use Accessories
When you choose transitional styling, use the minimalistic "less is more" method when you accessorize your room. Opt for a few carefully selected accent pieces to preserve the timeless appeal of your transitional home decor.
Find a wide selection of transitional furniture at Home Living Furniture in central New Jersey. For further information, visit homelivingfurniture.com.