When it comes to interior design, lighting plays many roles — functionality, aesthetic appeal, mood and ambience, safety and navigation, and the list goes on. Yet, too often lighting is overlooked or an after-thought in the design process. For architects, interior designers, contractors, and engineers, mastering the art of balancing ambience and functionality with light is paramount.
We unveil five illuminating strategies to master your home's lighting plan. From creating a layered lighting approach that embraces natural light, to understanding colour temperature and the intelligence of smart lighting, these strategies cover the top ways to illuminate your home and how they may impact on construction quotes.
Related article: Rebuild or renovate? Which option should you take?
Related article: Wall light guide: Rules and trends around using wall lights
1. Embrace natural light
Ask any lighting specialist or interior designer and they'll agree, natural light is best. Not only does natural light offer visual comfort, being gentler on the eyes than artificial lighting, it also has many health and wellbeing benefits. For example, exposure to natural light regulates our circadian rhythms, improves mood and creates a connection to outdoors. Oh, and let's not forget the more natural light you can harness, the less need for artificial lighting during the day which can lower energy consumption and achieve cost savings.
So how can you harness natural light in your home's lighting plan? Carefully considered window placement is key and naturally, larger windows will allow more natural light into your space. Skylights or glass panel ceilings can transform dark corners into light-filled spaces. Similarly, glass doors can achieve a sense of openness and create that seamless connection between indoors and out.
The type of window coverings you use can affect the amount of natural light in your space. For example, dark shutters can block most natural light whereas light filtering roller blinds capture and diffuse light in your space. Find out more about the different types of window treatments here.
2. Layered lighting: Crafting depth and balance
Layered lighting, a fundamental approach, adds depth and balance to interior spaces. There are three types of lighting, being ambient, task, and accent lighting. Ambient lighting, achieved through fixtures like downlights and chandeliers, achieves the general lighting in a room. Task lighting, from table lamps on an office desk to wall lights by a bathroom mirror, offer focused illumination to perform tasks. Accent lighting, such as spotlights, accentuates features or art pieces. Illumination expert James Nagel suggests starting with task lighting, then ambient lighting and finally accent lighting. Read his tips on creating a lighting plan here.
This multi-dimensional technique ensures every corner is well-lit and serves its purpose effectively. By blending these layers thoughtfully, professionals can create visually captivating and functional rooms that cater to diverse activities and aesthetics.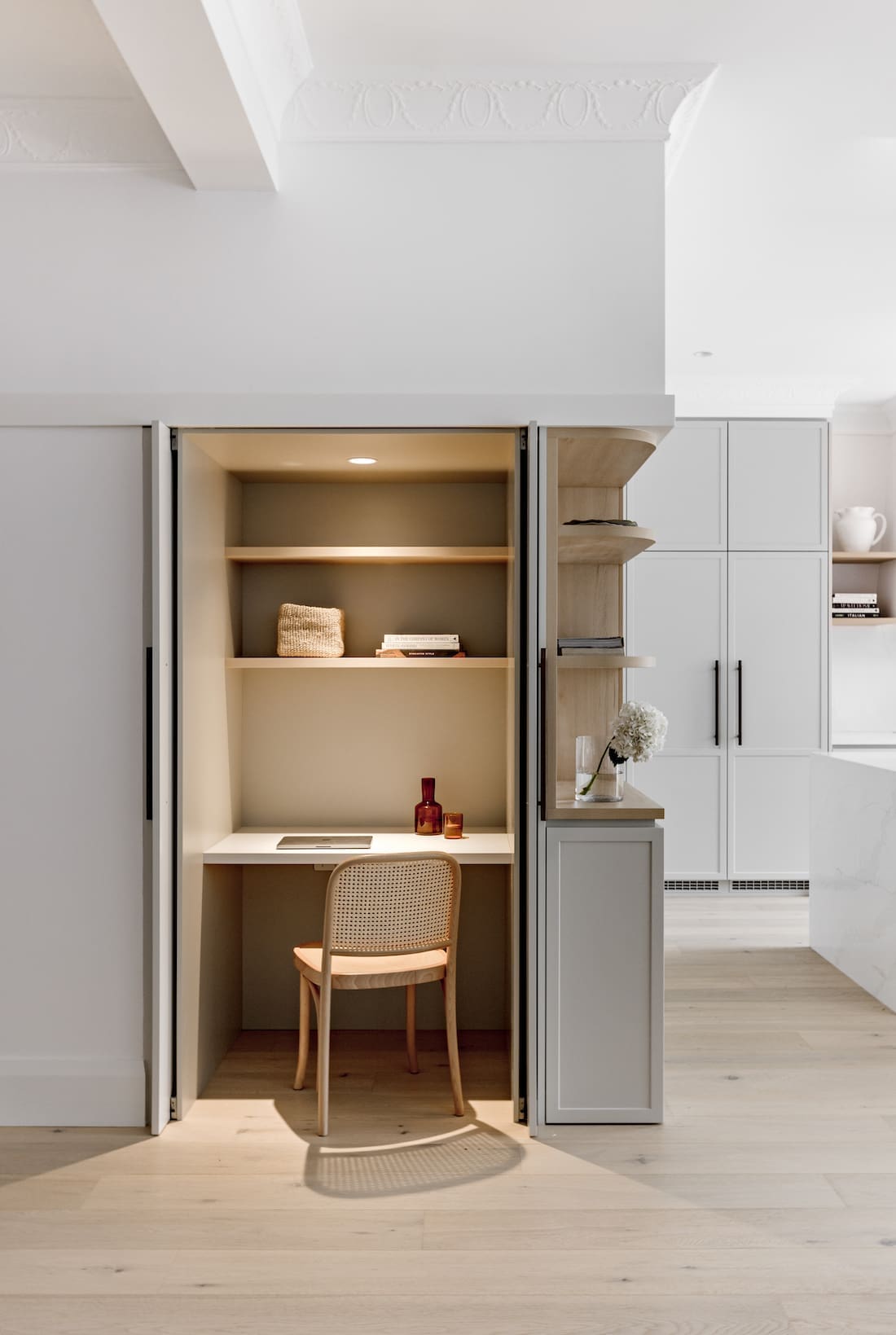 3. Embrace the potential of smart lighting systems
Incorporating smart lighting systems introduces a new level of versatility to home interior lighting. With the ability to control brightness, colour, and timing through smartphones or voice commands, these systems offer futuristic appeal and practicality. Homeowners can effortlessly customise their living spaces by adapting lighting to match specific activities or moods. Smart lighting is a modern day convenience that's never been more accessible or affordable. From DIY solutions to integrated smart home hubs, consider how you can automate lighting in your home to harmoniously blend ambience and functionality.
4. Mastering colour temperature for desired ambience
The choice of colour temperature in lighting design can profoundly influence the ambience of a room. Warm white hues, typically 2700K to 3000K, foster a cosy and intimate environment, making them perfect for bedrooms and living spaces. On the other hand, cooler white tones around 4000K lend themselves well to kitchens and work areas, infusing more vibrant and focused energy. Carefully selecting the appropriate colour temperature for each room aligns the lighting with its function and the desired emotional impact. This fundamental consideration allows interior professionals to curate spaces that evoke specific moods and effectively cater to inhabitants' needs.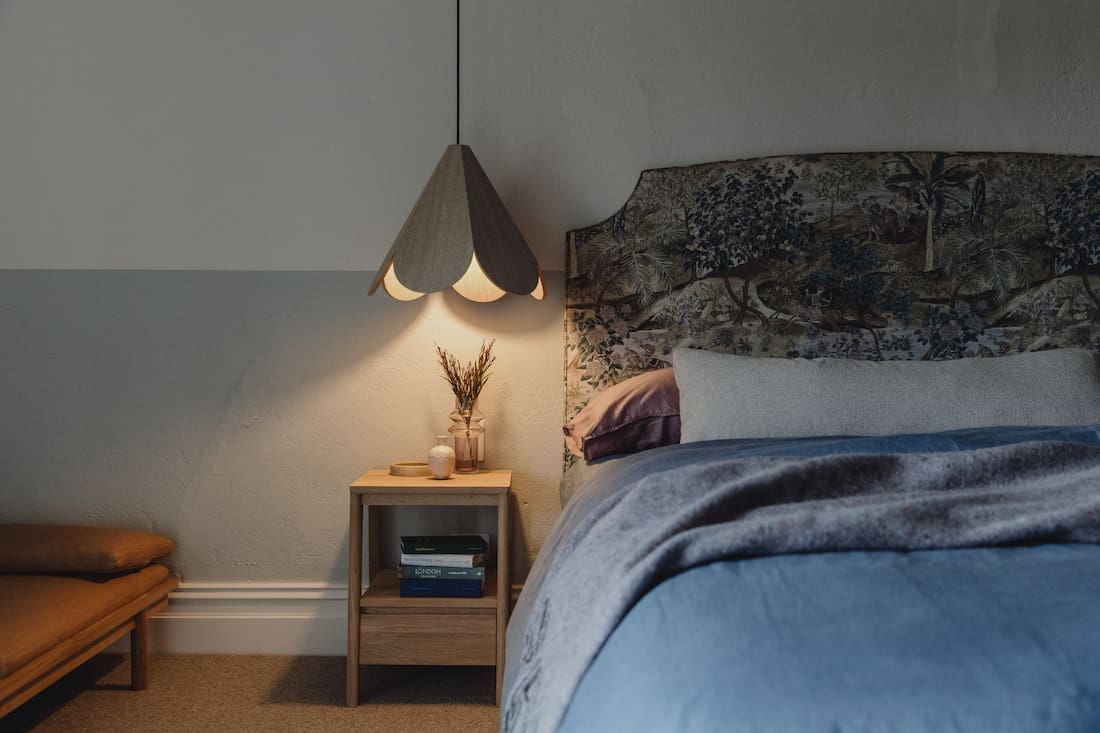 5. Optimise with dimmers and controls for efficiency
Efficiency meets ambience with dimmers and lighting controls. These devices give you control over the level of light, allowing you to dim or brighten a space to achieve your desired mood while conserving energy. If you're building new, we always suggest getting dimmers included in your construction estimates so you can create more comfortable spaces while achieving long-term energy efficiencies.
We hope this article as given you ideas for your home interior lighting plan. Whether you're building new or renovating, we're big advocates for designing a lighting plan. Considering your lighting needs early allows you to incorporate beautiful lighting features, such as recessed LED lighting, without great expense. A detailed lighting strategy, partnered with cutting-edge tools like construction estimating software, promises to elevate your space.