Supported by Carpet Court
When it comes to interior design, window treatments play a crucial role in enhancing a space's overall aesthetics and functionality. Blinds, in particular, offer a versatile and practical solution for controlling privacy and light in your home. However, with numerous options available in the market, selecting the right blinds can take time and effort. 
To help you make an informed decision, the experts at Carpet Court have collated their extensive knowledge to share 7 essential considerations when choosing blinds for your home. Investing in quality blinds that align with your requirements and design vision will elevate your living spaces' overall look and feel. 
The following factors will help you on your journey toward finding the perfect blinds for your home.
Related article: 50 top items in home decor
Related article: Inside the light, bright and beautiful interior of Three Birds Renovations Dream Home
1. Light control and privacy
The first step to selecting the perfect blinds for your home is to assess your lighting and privacy needs — room by room. Do you want to maximise natural light or create a darker ambience? Additionally, consider the desired level of privacy. 
Roller blinds
There are 3 key types of fabric for roller blinds — light filtering, sunscreen and blockout — and each offers different levels of light control and privacy.
Light filtering fabrics diffuse light for bright interiors and offer total daytime privacy and limited privacy in the evening when interiors are lit.
Sunscreen fabrics block harsh sun rays and filter light. However, made from a mesh-like fabric, they allow you to see out through them and offer less privacy. This type of fabric may be useful on windows or doors out to alfresco areas where you want to have visibility of children or pets in the backyard.
Blockout blind fabrics, as the name suggests, completely block out light. These are ideal in bedrooms where you want complete darkness.
Double roller blinds or dual roller blinds allow you to choose 2 fabric options per window, such as light filtering and blockout, to give you even greater control.
Roman blinds
Roman blinds are gaining popularity, particularly in country and Hamptons style homes. Available in roller blind fabrics or textiles that range from lightweight linen to dense drapery fabrics, you'll be able to find a fabric to suit your light and privacy needs.
Plantation shutters
Blinds with adjustable slats, the ever-popular plantation shutters are best suited to kitchen, laundry, bathroom and dining spaces.
The slats can be tilted to adjust light and privacy as needed. However, even when fully closed some light still peers through so in bedrooms you may need an additional window covering, such as a blockout curtain in front.
Honeycomb blinds
Finally, honeycomb blinds are also popular for their insulation benefits. Available in light filtering or blockout fabrics, you can select an option to suit your privacy and light needs.
You don't have to choose a one-size fits all solution when selecting blinds for your home. Rather, take it one room at a time, considering your needs in that space to decide on the best window solution.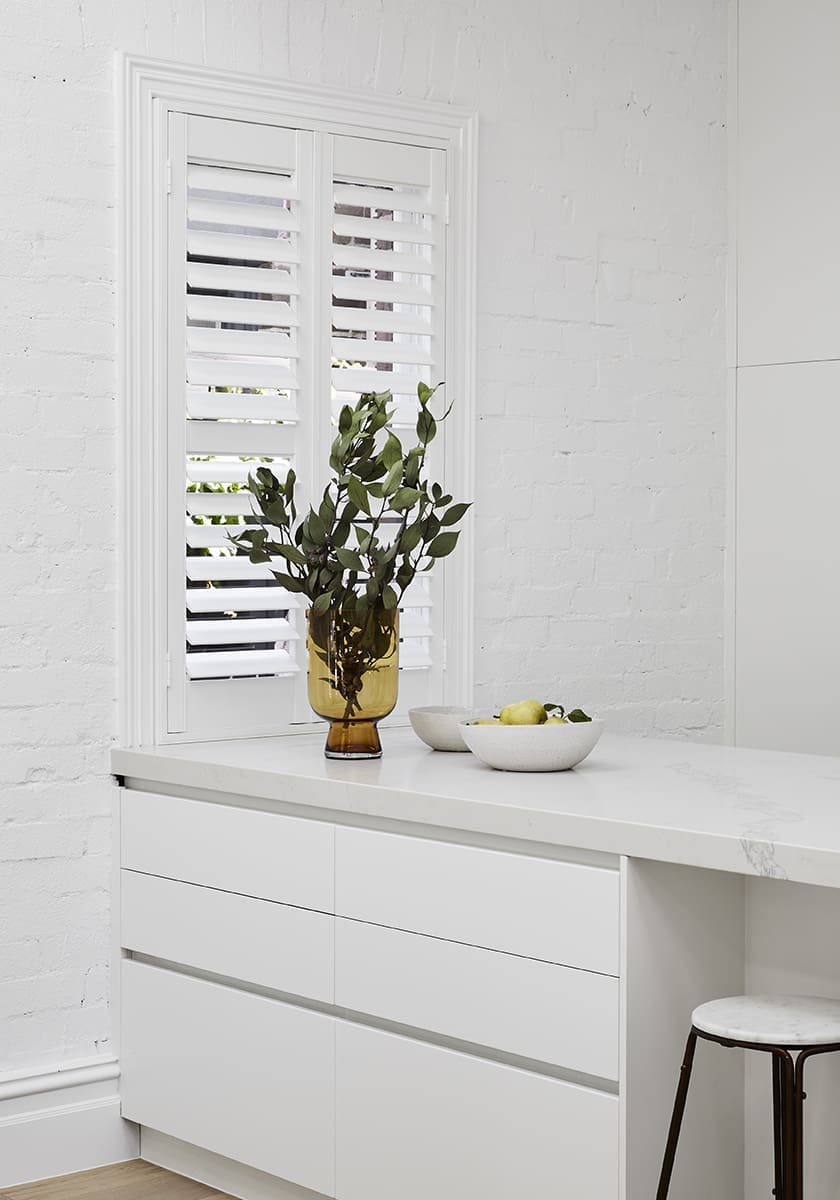 2. Style and aesthetics
Blinds can significantly impact the overall style and aesthetics of a room. Consider your interior style and choose blinds that complement the overall theme. 
For a contemporary look, opt for clean lines and minimalist designs. Vertical and roller blinds are perfect options here. Traditional spaces can benefit from textured or roman blinds.
Our tip is to visit showrooms and gather inspiration online, such as from Pinterest, to hone in on your style.
3. Material selection
Blinds come in various materials, each with its unique benefits.
In bathrooms and kitchens, plantation shutters are a popular solution as they are water resistant. Available in natural timber, faux timber and PVC, there's a solution to fit your home's aesthetic and budget.
Timber blinds exude warmth and elegance, while white plantation shutters are perfect in coastal style homes. Faux wood blinds are a practical alternative that mimics the look of natural wood but with added durability and moisture resistance.
In bedrooms, it's common to use a softer material, such as a roller blind or roman blind fabric. As previously mentioned, these are available in various fabric weights to suit your needs. Our tip is to select a double roller blind using a light filtering and blockout fabric. This solution allows you to draw the light filtering blind throughout the day for bright, diffused light and privacy. In the evening, the blockout blind can be used to create a dark ambience and complete privacy.
4. Maintenance and durability
Another consideration is maintenance requirements and durability of the blinds. Some materials are easier to clean than others. 
For example, PVC shutters or aluminium blinds are generally low maintenance and suitable for high-humidity areas such as bathrooms and kitchens. On the other hand, a roman blind made from delicate linen fabric may shrink or discolour over time if it is exposed to moisture or harsh sunlight.
5. Energy efficiency
Blinds can improve energy efficiency by insulating your windows. Look for blinds with insulating properties that can help regulate the temperature in your home. 
Honeycomb or cellular blinds, are the best insulators because of their unique design and construction. Made from multiple layers, they trap air in the hexagonal cells to slow down the transfer of heat between the interior and exterior of a building. This makes your home more comfortable and can help to reduce energy costs.
Similarly, a double roller blind provides 2 layers of insulation, also reducing the transfer of heat and increasing thermal benefits.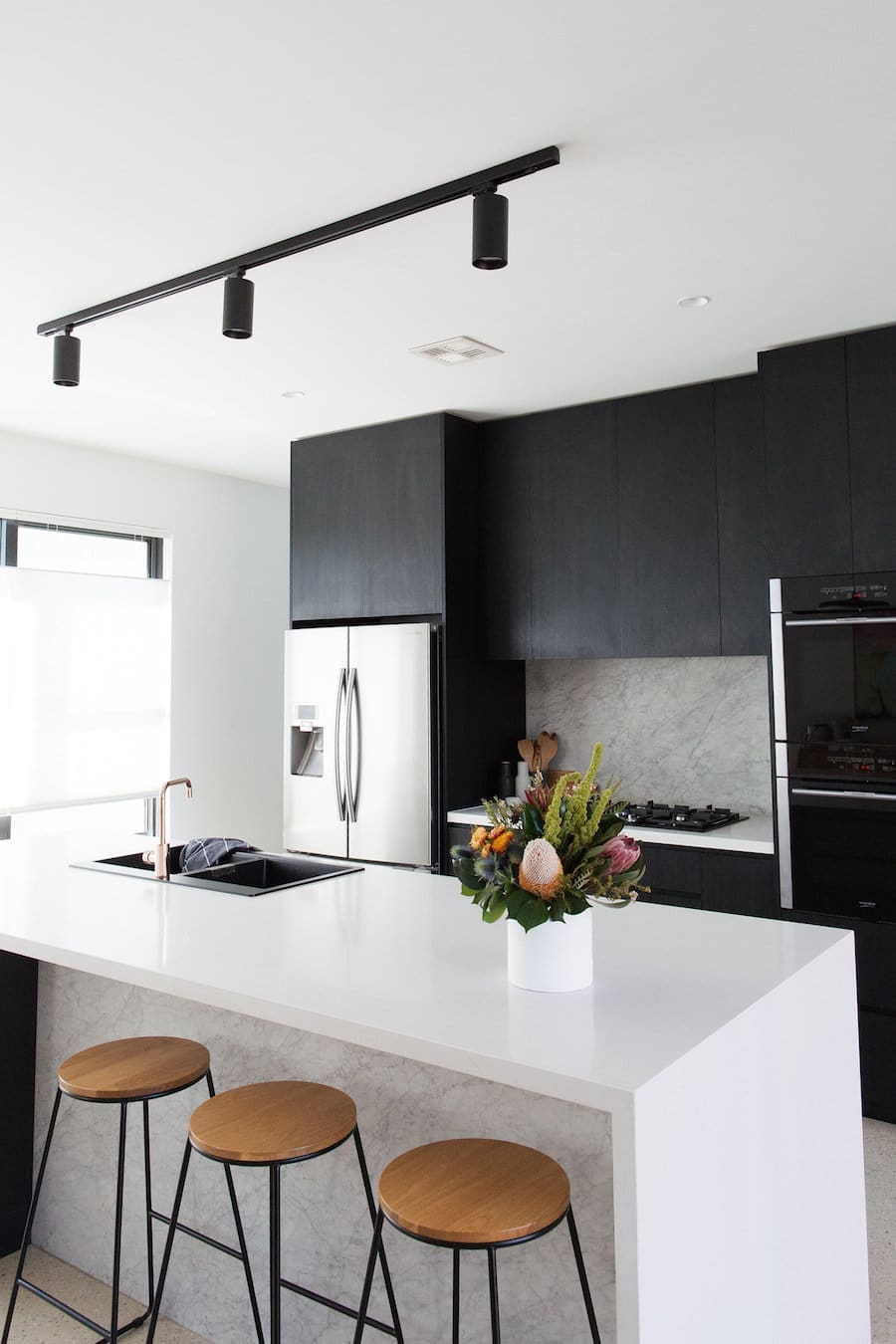 6. Safety features 
If you have young children or pets at home, prioritise blinds with safety features. Cordless options, including motorised blinds or those with cord management systems, minimise the risk of accidents and provide peace of mind.
7. Budget considerations
There's no avoiding the dreaded B word! Set a budget for your window treatments and explore options within your price range. Window treatments are an investment and our tip is to take it in a staged approach rather than compromising on your preferred solution. Could you break your window treatments up into 2 stages? For example, you could prioritise bedrooms and zones where privacy is essential, and at a later date add plantation shutters to your kitchen, laundry and bathrooms.
Investing in the highest quality fabrics may be more expensive initially but can offer better durability and functionality in the long run.
Find the right solutions for you
By considering these factors, you can select blinds that not only enhance the visual appeal of your home but also provide the desired level of light control, privacy, and energy efficiency. 
Take your time to explore different options, consult with experts, and gather samples to ensure you make the best selection for each room.
Remember, blinds serve both functional and aesthetic purposes, so strike a balance between your personal preferences and the practical needs of your space. When chosen thoughtfully, blinds can transform your home into a stylish and comfortable haven.
Do you have any questions about choosing blinds for your home? Pop them in the comments below and we'll get back to you asap!