Adding a personal touch to your home décor can be a delightful way to express your individuality and create a space that truly reflects your personality. One unique and meaningful way to accessorise your home is by incorporating birth flowers. Birth flowers are associated with specific months and can be a beautiful and personalised decorative element. In this article, we will explore birth flower by date and provide creative ideas for using birth flowers in home decoration to help you infuse your living space with natural beauty.
See also: Flowers and their meaning
Birth flowers by date
January
Carnation
Source: Pinterest (John Precious)
Carnations symbolise love and fascination. They can bring vibrant hues to any space.
February
Violet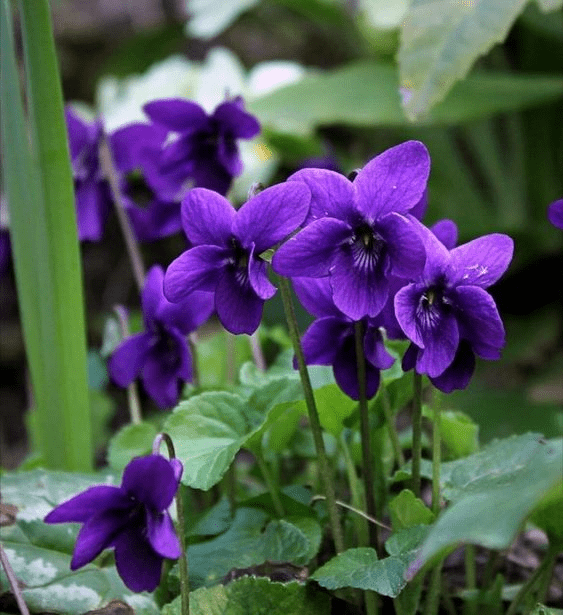 Source: Pinterest (Ponpodoria)
Violets represent modesty, faithfulness and purity, making them perfect for creating a serene ambience.
March
Daffodil
Source: Pinterest (karisma)
Daffodils signify rebirth and new beginnings. Their bright yellow blooms can bring cheerfulness to any room.
April
Daisy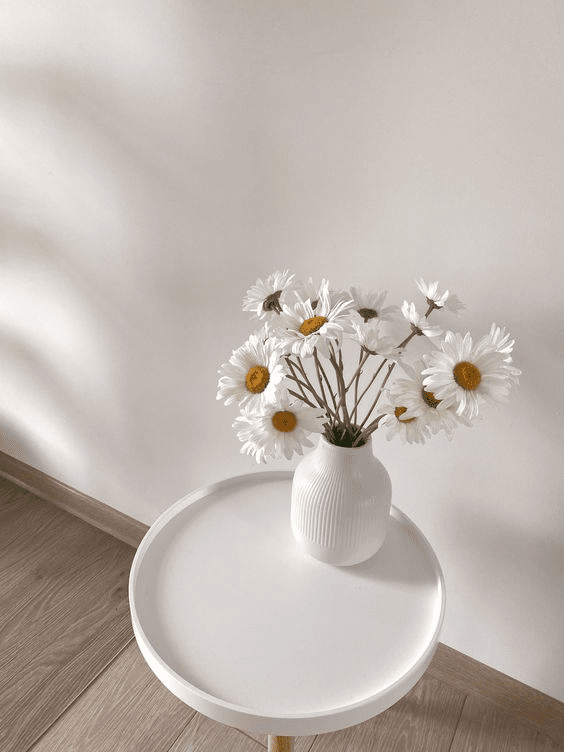 Source: Pinterest (Fokina Anastasi)
Daisies symbolise innocence and purity, adding a fresh and youthful touch to your home.
May
Lily of the Valley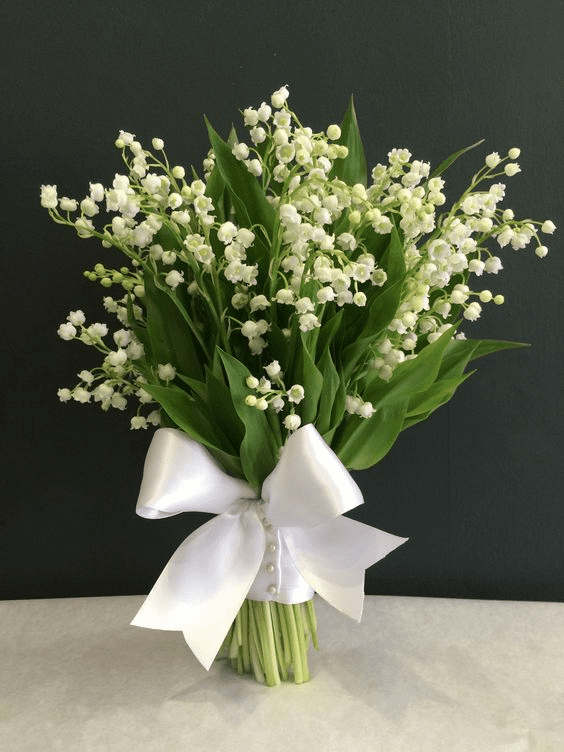 Source: Pinterest (Blooms Glasgow)
With their delicate bell-shaped blooms, lilies of the valley evoke a sense of elegance and sweetness.
June
Rose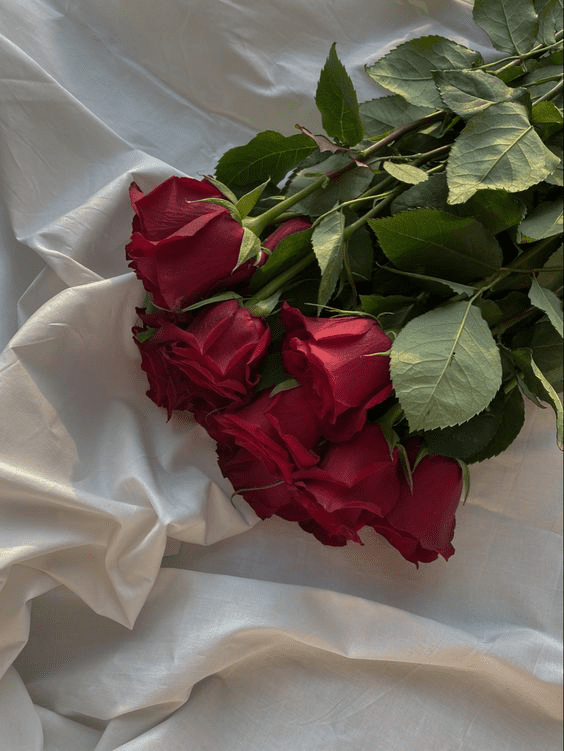 Source: Pinterest (vikijew)
Roses, the classic symbol of love, come in various colours, allowing you to add a romantic or vibrant touch to your home.
July
Larkspur
Source: Pinterest (Afloral)
Larkspur's tall and graceful spikes of flowers make them an ideal choice for adding height and drama to your décor.
August
Gladiolus
Source: Pinterest (Yuliia Sysenko)
Gladioli represent strength and integrity, and their tall stems with colourful blossoms make a striking statement.
September
Aster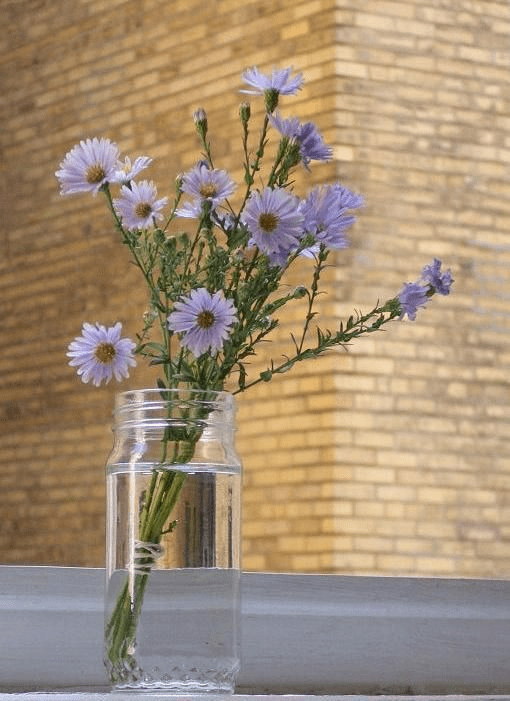 Source: Pinterest (Sylvia Lande)
Asters symbolise love, patience, and elegance, and their daisy-like blooms bring a charming appeal to any space.
October
Marigold
Source: Pinterest
Marigolds are known for their vibrant colours and are often associated with creativity and passion.
November
Chrysanthemum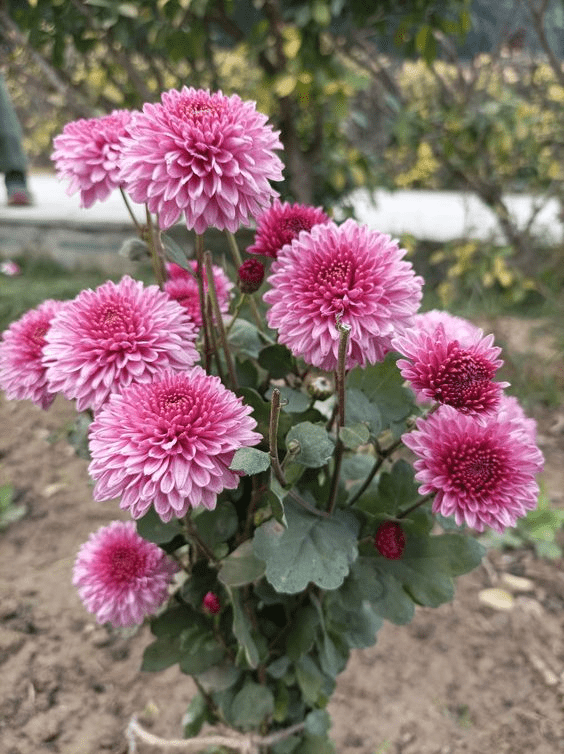 Source: Pinterest (Sam)
Chrysanthemums represent friendship, joy, and abundance. Their versatile blooms can be displayed in various arrangements.
December
Poinsettia
Source: Pinterest (Rural Sprout)
Poinsettias are synonymous with the holiday season and bring warmth and festivity to your home.
Ideas to use birth flowers to decorate your home
Floral centrepieces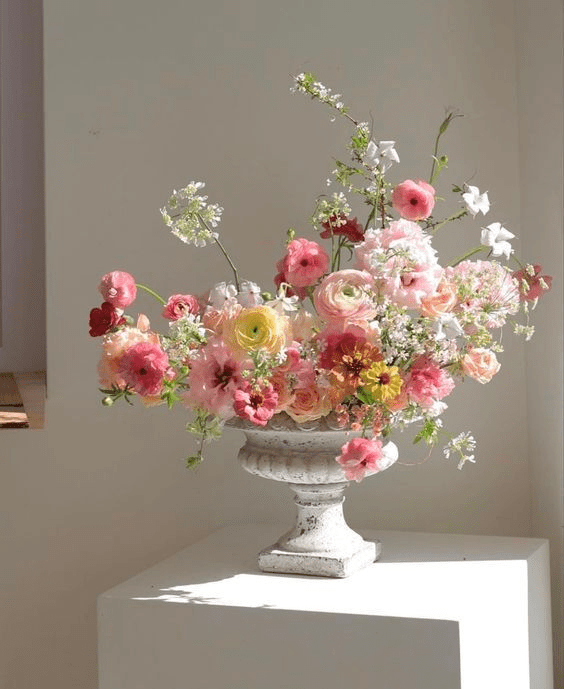 Source: Pinterest
Create stunning floral arrangements using fresh or artificial birth flowers as centrepieces for dining tables or coffee tables.
Wall art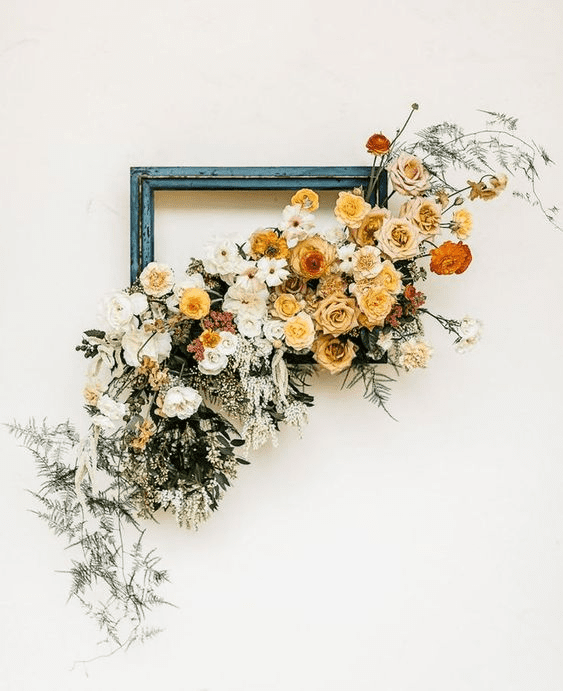 Source: Pinterest (Green Wedding Shoes)
Frame pressed birth flowers or use floral art prints featuring the respective flower for each month to adorn your walls.
Wreaths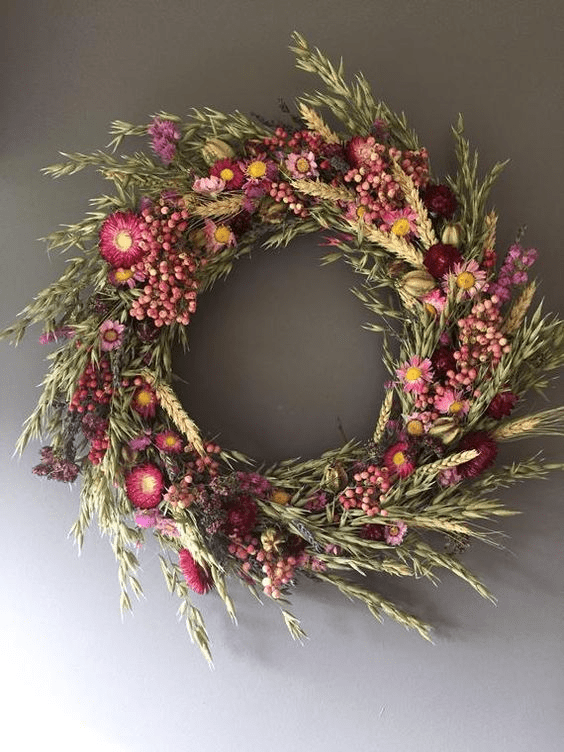 Source: Pinterest (Etsy)
Craft wreaths using dried or silk birth flowers, adding a welcoming touch to your front door or interior spaces.
Flower crowns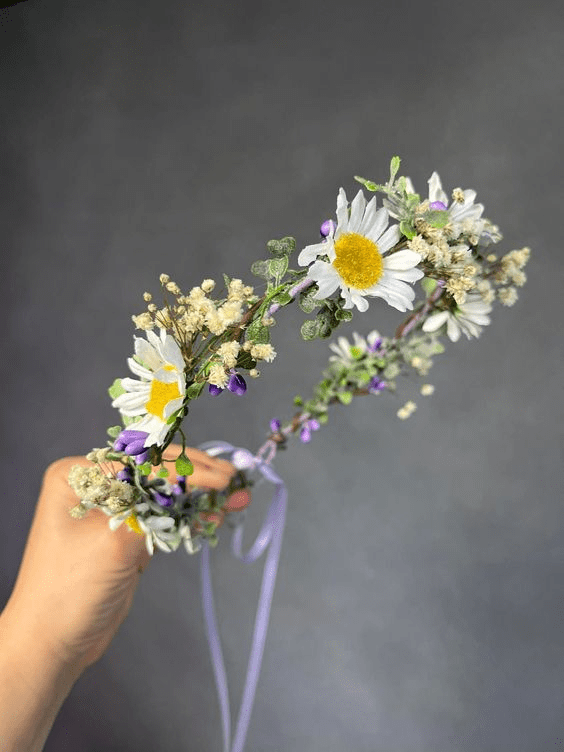 Source: Pinterest (Etsy)
Incorporate birth flowers into DIY flower crowns that can be hung on walls or used as unique table décor.
Potpourri and sachets
Source: Pinterest (Etsy)
Dry birth flowers and use them to create fragrant potpourri or sachets that can be placed in drawers or displayed in decorative bowls.
Floral monograms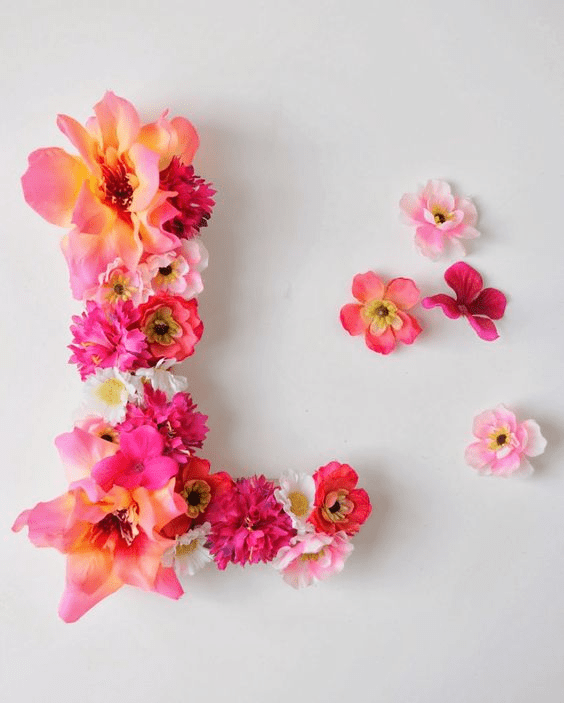 Source: Pinterest (A pretty cool life)
Construct floral monograms using dried birth flowers, showcasing your initials and birth month in an elegant and personalised way.
FAQs
Can I use artificial birth flowers instead of fresh ones?
Yes, artificial birth flowers can be used as an alternative to fresh ones.
How do I preserve and dry birth flowers for long-lasting use?
Hang them upside down in a cool, dry place until they become crisp to the touch.
Can I mix birth flowers with other floral arrangements?
Yes, birth flowers can be mixed with other flowers to create unique arrangements.
Are there specific colours associated with each birth flower?
While there are traditional colours, flowers come in various shades, allowing flexibility in colour choices.
Can I use birth flowers in outdoor décor?
Yes, birth flowers can be incorporated into outdoor décor using suitable varieties and care.
How can I incorporate birth flowers into my bedroom décor?
Place them in a vase, use floral prints, or hang wreaths or garlands featuring birth flowers.
Can I use dried birth flowers in crafts and DIY projects?
Absolutely, dried birth flowers can be used in various crafts and DIY projects, such as wreaths, jewellery, or pressed flower art.
How long do fresh birth flowers typically last in a vase?
The lifespan of fresh birth flowers in a vase can vary, but with proper care, they can last anywhere from a few days to a couple of weeks.
Can I create a birth flower-themed garden or flower bed?
Yes, you can design a garden or flower bed featuring birth flowers specific to each month for a unique and meaningful display.
Are there alternative birth flowers for those with allergies?
Yes, if you have allergies or sensitivities to certain flowers, you can choose alternative blooms that are visually similar or share similar symbolism.
Got any questions or point of view on our article? We would love to hear from you. Write to our Editor-in-Chief Jhumur Ghosh at
jhumur.ghosh1@housing.com