Many celebrities rely on interior designers to create homes that are supposed to show off their unlimited resources or unique sense of style. The room that requires the most attention is the living room primarily used for entertaining or lounging it inevitably represents its owners taste and personality. An elegant brand, Natuzzi blends meticulous design with Italian flair. Achieve the look of a celebritys living space (the type of space you may have seen on MTVs Cribs) in your home without spending a celebritys salary.
This beautifully crafted sectional (model B893) is perfect for a home that hosts a large family, a multitude of guests, or a home theatre. It is comfortable, stylish, and unique.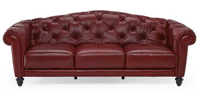 The Chesterfield Sofa is timeless and elegant – perfect for a sitting room. Hang a classic piece of art above it youre good to go! It will serve to enhance the elegance of any room in your home.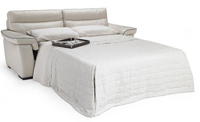 Celebrities are always entertaining. This sofa bed (model B757) is the epitome of class and quality. Not everyone in the Tri-State area can have several bedrooms for guests who need a place to stay, but we can add this piece to a home office that doubles as a guest bedroom.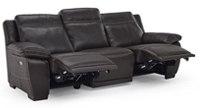 Whether you are in the spotlight, boardroom, or simply on your feet on all day, you need a relaxing oasis to retreat to. The design of this sofa (model B875) is built for relaxation.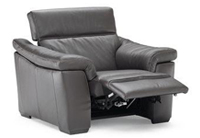 I am sure that even Brad Pitt has his favorite arm chair. A place where he can kick back, let the kids pile up on his lap and enjoy a bowl of freshly popped popcorn together. Can you picture that for you and your family in this Natuzzi Armchair Model B760?
You dont have to be rich or famous to be glamorous or live in comfort and style. Contact us for assistance selecting the perfect Natuzzi furniture for your home.