You may not think there's much to do in the garden during the cold winter months, but that's far from true! Our winter gardening guide will help keep you busy and ensure you get the best results come spring. Here's what to do in the garden now, including maintenance and what to plant!
Related article: How to choose the right mulch for your garden
Related article: Top 20 plants for your courtyard: Plants that love living in pots
Maintenance
Much of what goes on in the garden in winter is all about preparing it for the spring so let's start with what needs doing this season.
Get on top of your weeding
Weeds are the bane of a gardener's existence! But giving your garden beds a good weed now will give it a much-needed head start when the warmer weather returns.
If you have any unused garden beds that are chock full of weeds, a good trick is to cover them completely with black plastic and leave throughout the winter. This will kill the weeds, making it ready for all that lovely spring planting.
Prune those plants
When it comes to winter pruning, take away any dead or broken leaves from your ornamental trees and shrubs, cutting the branches close to the trunk. Make clean, quick cuts to avoid any damage.
For autumn-blooming perennials that have finished flowering, cut back to about 8 centimetres above the soil and add a nice layer of mulch to keep the soil warm. However, if you live in an area with super cold winters, it's best to avoid heavy pruning early in the season to prevent damage from frosts.
If you have any roses, winter is the best time to give them a good prune — do this any time from July. Once they've had their haircut, add a seaweed-based product (we love this one from Hoselink) to condition the soil, help with resistance to frost and prevent pests and diseases.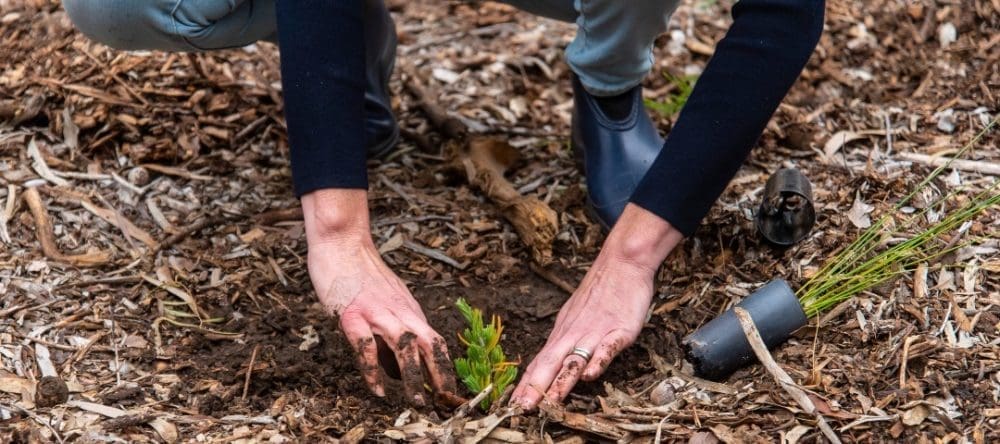 Out with the old
If you have any plants that are past their best (it's ok, we kill plenty of plants too!) pull them out and if they're not home to any pests or diseases, add them to your compost.
Removing old plants and pruning shrubs encourages larger shoots during the next growth season.
The constant raking of leaves can get a bit tiring, however these are gardening gold if you're adding them to your compost. Gather up as many as you can and come spring, you'll have a wonderfully rich compost for your garden.
Mulch
Just like us, your garden likes a bit of extra warmth in winter so spread that mulch on thick and fast. Do this after you've removed all your weeds. Mulching in winter will help protect your plants from frost and cold.
As the weather warms up and you start to notice new growth in your plants, pull back some of the excess mulch so the crown of your plants are exposed.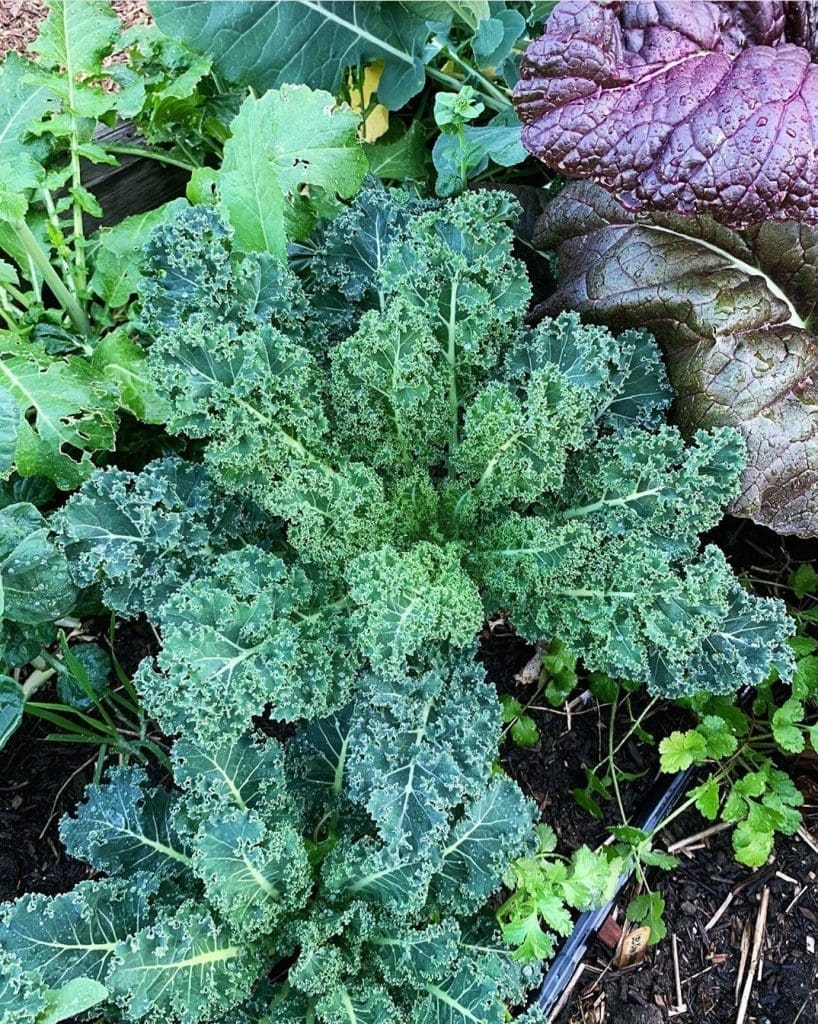 Check your pots
Empty out any outdoor planters or pots you're not going to use this season. Remove all the soil, give them a good clean and store upside down to prevent cracking and damage. You'll be grateful for well-kept pots come spring planting time.
Clean your tools
Not the most exciting job, we know, but showing your gardening tools a little TLC can make them last a whole lot longer. Remove all dirt and debris from your tools and cover blades and metal with a thin layer of vegetable oil to prevent rust.
Once you've put in all the hard cleaning work, be sure to store them properly (ie don't keep them outside in the harsh winter climate!) so they're ready to go for spring.
Look after your tropical pals
If you have any tropical or warm-area plants, winter can be a life-threatening time of year. If they're in pots, bring these guys inside or into a more sheltered spot under your house eaves or next to a wall.
For plants that are bound to the garden, create a little teepee of stakes around your winter-sensitive plant. Then, when the extra cold nights hit, add a protective blanket or sheet of plastic over the top. Just don't forget to remove it in the morning.
Grab your gardening essentials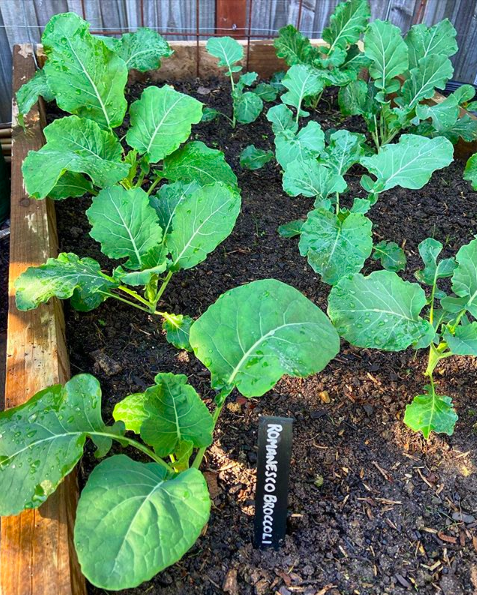 Lawn care
Time for some good news… your lawn doesn't need a whole lot of maintenance during winter — hooray! Having said that, a touch of care now will give you better results come spring.
Give your lawn a good feed. Something like a slow-release lawn food, high in potassium, is ideal. While your lawn may not be lush and green right now, a nice feed will keep it healthy, resilient to pests and those harsh weather conditions.
Planting
Just because it's cold doesn't mean plants can't thrive in winter. There's plenty to grow in the garden and our winter gardening guide has got this season's planting sorted!
Fruits
Oranges, lemons, limes, mandarines, grapefruit, tangelo and cumquats… winter is citruses time to shine! There's something to grow no matter what your taste or garden size. Look for dwarf varieties if you've got limited space to work with, or even just a balcony.
Strawberries are also great (and easy) to grow. Try getting the kids involved with this one. They're sure to love getting grubby in the dirt and will delight in picking the juicy, sweet fruits too!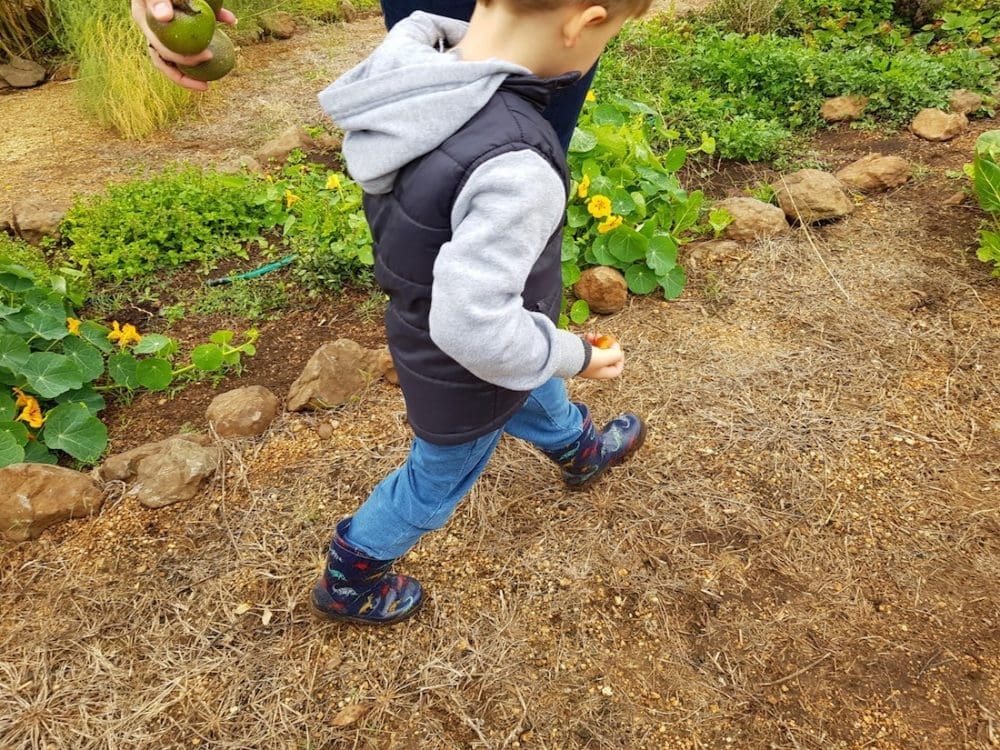 Flowers
Brighten up those grey skies with some colour in the garden. Cyclamens and hellebores are super pretty choices.
Trees
Winter is the perfect time to plant deciduous trees. They become dormant in the cold weather so this makes it the best time to transport and replant them. Top your new tree up with some good quality compost and organic fertiliser (this one is our pick) at the end of winter to encourage new growth in spring.
Herbs
Coriander thrives in cooler weather so if you're a rare but passionate coriander-lover, now is a great time to get this one into the garden. Other winter-loving herbs are thyme, rosemary, parsley, basil, mint and the lesser-known winter savory which has an intense, peppery flavour.
Grab your gardening essentials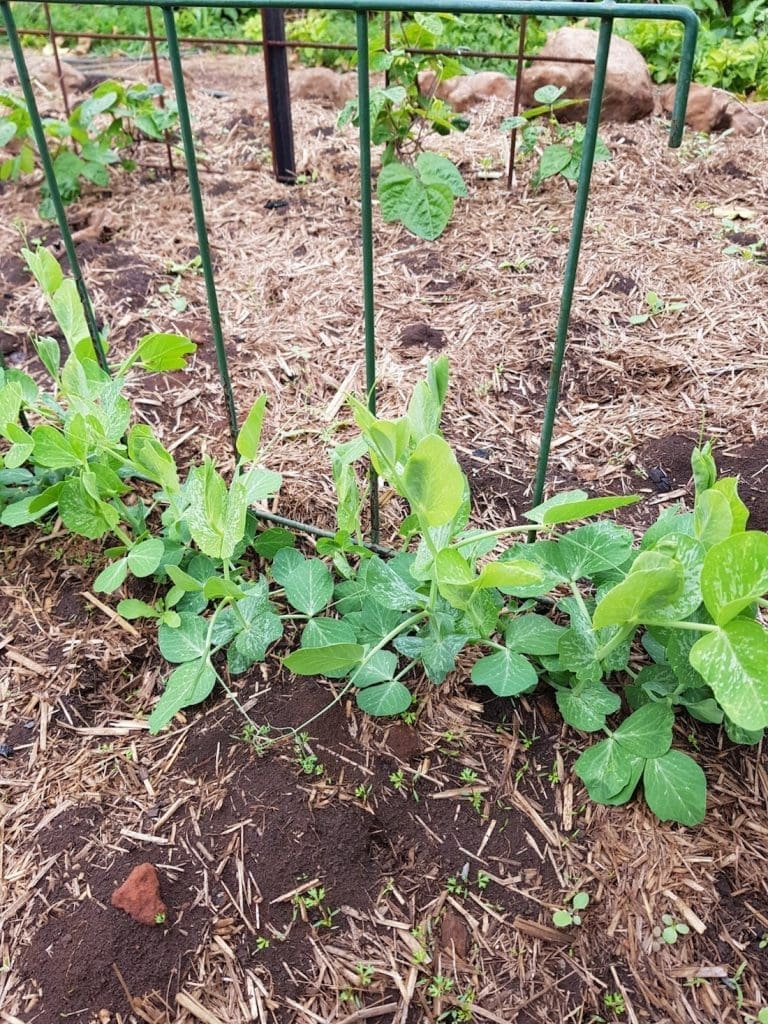 Vegetables
Winter in the veggie patch might not be as busy as the other seasons, but there's still plenty of delicious veggies that love this time of year. Why not plant some winter lettuce, cabbages, onions, peas or broad beans?
You might also like to try growing artichoke, asparagus (you'll need a bit of space for this one) and shallots. Mustard greens, radicchio, spinach, kale, silverbeet and rocket are leafy greens that will all grow well throughout winter.
If you're after a few heartier veggies to grow, there's beetroot, broccoli, carrot, celery, radish or kohl rabi.
Beware! We're not the only ones who love homegrown delights. Possums and rats are suckers for young seedlings, so cover them up with some wire and netting for added protection.
Has our winter gardening guide inspired you to get outside in the garden? What winter gardening project are you going to tackle? Tell us in the comment section below!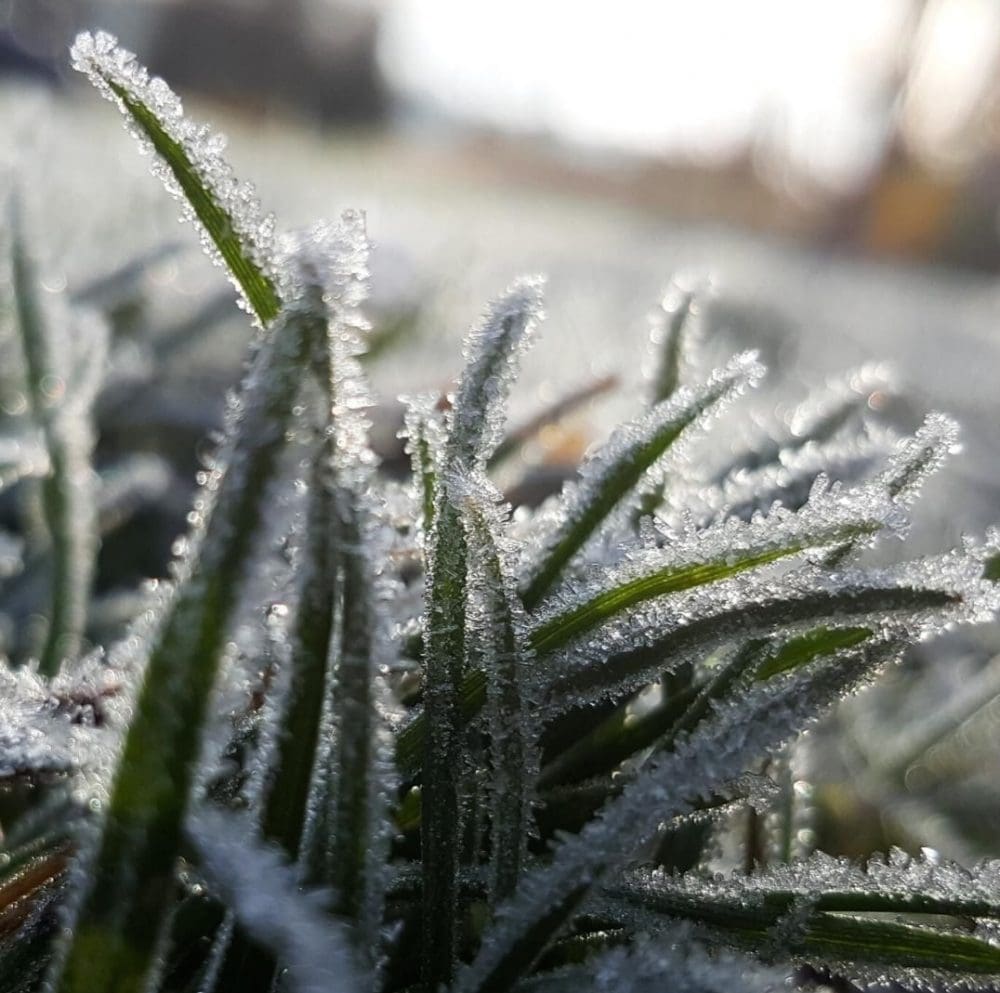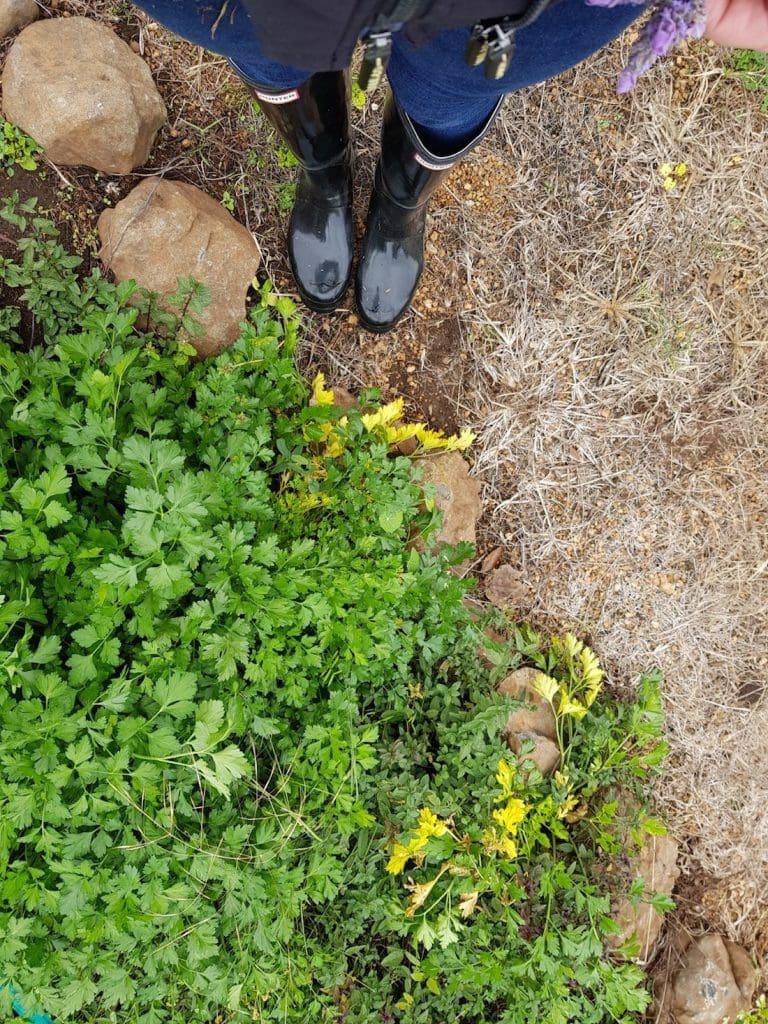 Disclaimer: This post was first published in June 2020 and continues to be updated with the latest information. It contains some affiliate links. This means, if you purchase an item we may receive a commission on that sale of the products at no extra cost to you.