Your bedroom should be your oasis but when renting, it can be tricky to know how you can personalise the space to make it your own. A reader requested tips on decorating a rental bedroom so we're here to deliver with our top styling tricks and hacks!
Rules have changed recently to give renters more flexibility which is great news for you! Check out the rules and regulations in your state or territory to see what's new… and let's get styling!
Related article: One bedroom styled two ways: Coastal and romantic autumn bedroom styling
Related article: Happy and fun bedroom styling
Swap out your bedding
When it comes to redecorating, the first thing people talk about doing is painting, changing window coverings or flooring. But if you're renting, these options sometimes aren't convenient, or available to you. So… what then?
We say, change the next largest area in the space — your bed!
You can completely change the look of a bedroom with beautiful bedding and feature cushions. Decide on how you want your bedroom to feel — dark and moody, light and airy, romantic or boho? — and find bedding to suit. Use your feature cushions to tie the colour palette together and don't forget a throw blanket.
You can find more bedroom styling tips here and expert cushion styling tips here.
Create spaces or 'zones'
A great idea and one of our fave ways to decorate a bedroom in a rental is to break up your space to create interest or 'zones'. You could do this with furniture, or a room divider. Use this trick to hide mess (like an unsightly clothing hamper) or in larger rooms to separate your sleep space from a study/work or relaxation zone.
There are plenty of styles out there. For budget friendly options, check out Bunnings and Temple & Webster.
Go crazy with plants
There's no such thing as too many plants (spoken like a truly obsessed indoor plant parent 😉 ). Plants are a beautiful way to add greenery and a burst of life into your bedroom. They add colour (obviously) but also have additional benefits such as purifying the air and making your space feel more homely.
Plants also mean you can add pops of colour, texture and interest through the pots and storage baskets you keep them in.
If plant care isn't your strong suit, check out this article on our top 20 hard to kill indoor plants.
Shop our faves: Indoor pots and baskets
Add a study nook
Not all of us have the luxury of a spare room to turn into an office so if you're studying or working from home, you may need to add a desk space.
Play around with furniture layout as the best way to fit a study nook into your bedroom isn't always the most obvious one.
Positioning the desk under a window is always a good idea as you can take advantage of natural light while having a beautiful outlook. If this isn't an option, consider pulling the desk about a metre from the wall and sitting behind it so you aren't just looking at a white wall. Dan in the team recently did this in her bedroom and says it's made a huge difference to the way she feels in the space.
Throw down a rug
If one of your biggest dislikes in your bedroom is the floor, fear not — a rug (or rugs) can fix anything! Throw down one or two gorgeous rugs and it will draw the eye away from your ugly carpet or plain timber or lino flooring.
Rugs add comfort, warmth and texture. We love adding a rug under the bed to feel soft underfoot when you hop out of bed in the morning. Use a larger rug in the centre of the room to create a real focal point. Or, style a smaller one under a chair to create a cosy reading nook.
Wherever you use a rug, go for a durable, hardwearing rug that can withstand plenty of foot traffic. Neutral coloured rugs work best so you can mix up your bedding or decor, however if bright is your style then go big or go home! You do you!
Get all our tips on how to select the right rug here.
Shop our faves: Rugs
Make storage your BFF
When renting, and especially if your bedroom is the only space of your own, it's likely you're storing all sorts of extra stuff in there. Stuff can get messy and disorganised so keep it under control with some storage solutions.
If space and budget allows, go for a storage unit. Something like the Kallax IKEA range is a great option. It comes in a variety of shapes, colours and sizes and you can add pull out storage boxes.
If you don't have this luxury, opt for baskets or boxes to keep things organised. Utilise whatever space you can by storing under the bed or using stackable boxes. There's an amazing range available at the moment so you'll be spoilt for choice.
Shop our faves: Storage baskets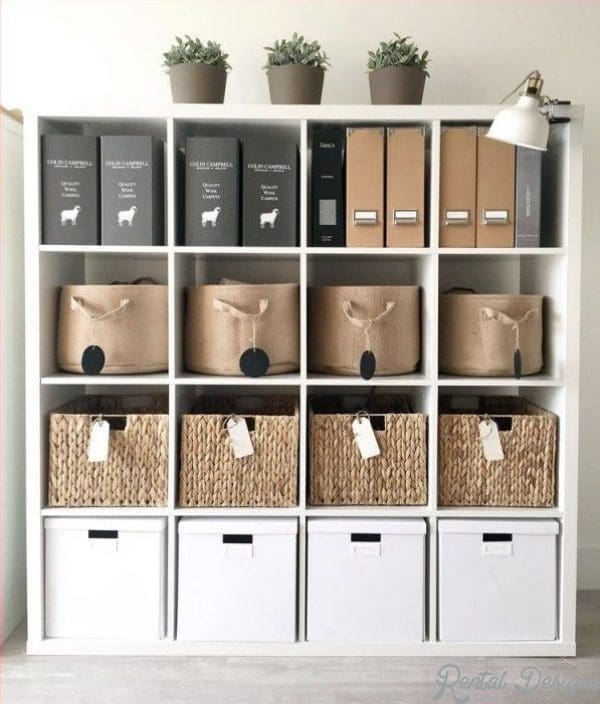 Change up those window coverings
You'd be amazed at what new window coverings can do for a space! Few landlords would object to you buying new window coverings and installing these — often you just need to put back the original coverings when you leave (taking your nice ones with you!).
Freedom has a great range, or these other fab online stores have designer window coverings for less. But if this isn't an option, you can find plenty of ideas that don't require drilling.
Spring-loaded curtain rods are popular among renters or you can find temporary stick on blinds too.
Light it up
Lighting has such an impact on the ambience of a space and a simple hack is to swap your light bulb to a softer, warmer hue — dramatically changing the feel of your space.
Floor and table lamps are another great option because they also double as a decor piece. Use them to cast softer light and provide height and drama in your space.
Shop our faves: Lamps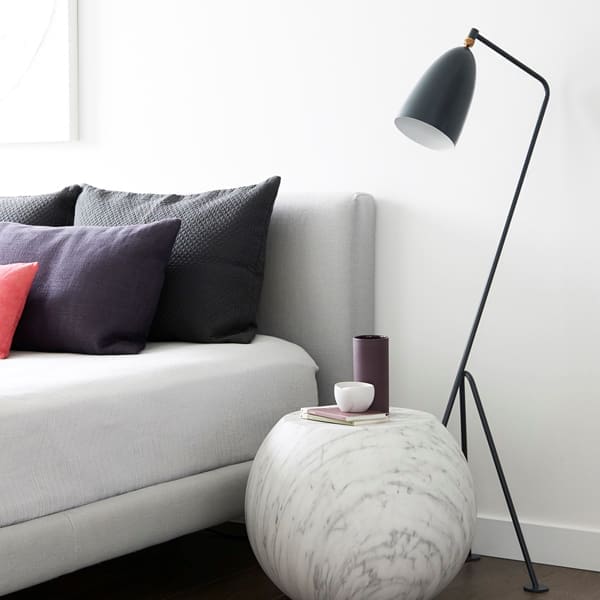 Add art
Art can truly transform a space and is one of the best ways to decorate a bedroom in a rental. But banging hooks into the wall isn't always possible. Removable sticky hooks and strips work on most wall surfaces and can hold artworks up to around 7kg.
An alternative, and just as stylish option, is to lean your artwork. Group pieces together to create a gallery 'wall' that's not actually on the wall!
And if you're looking for new artwork, be sure to subscribe to our free weekly Style Curator e-newsletter to get access to our exclusive artwork downloads, including our beautiful 'Amongst olive branches' print and zodiac posters.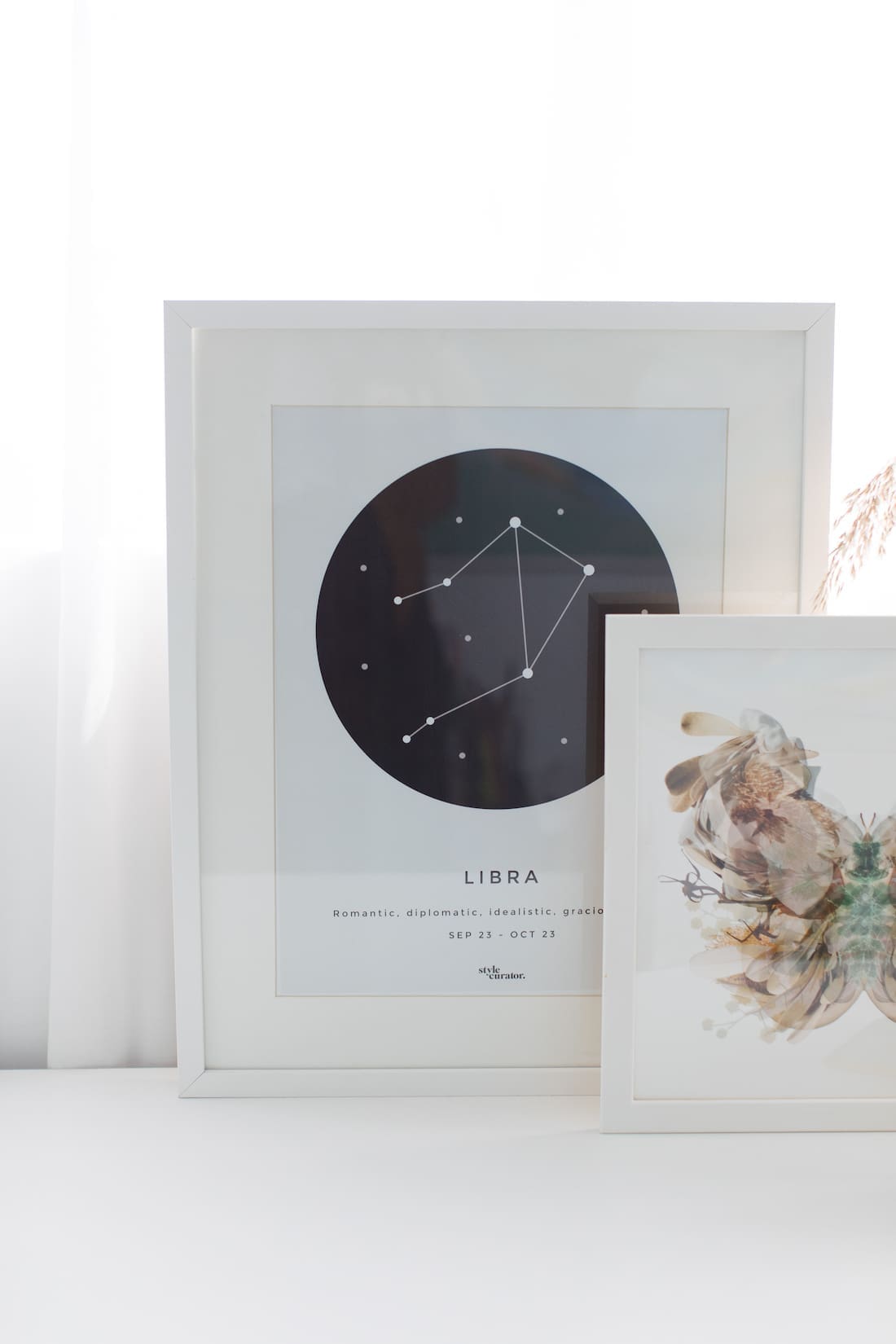 Add a splash of paint, embrace removable wallpaper or decals
As we mentioned above, rules are changing to give renters more flexibility in their home. Some rules now state that renters can paint! Woo hoo! Although before you get too creative, be sure to familiarise yourself with all the rules as generally rooms need to be put back into their original state when you leave.
The reason we love paint so much is that if offers the best 'bang for buck'. For minimal spend (and yes, a bit of effort!) you can dramatically change the look and feel of a room. Check out our helpful video on how to paint like a pro.
If you prefer to play it safe, go for removable wallpaper or decals. You can find heaps of amazing designs, colours and styles to add interest and personality to your room. Just check out the huge range from Etsy! Plus choosing removable ones means you can take them down with ease and without damaging the walls.
We also just discovered this range of removable bedhead wall decals which are beyond amazing. They'll help you take a bland and boring wall and turn it into a complete bedroom feature. Plus they're eco-friendly, Australian made, and reusable!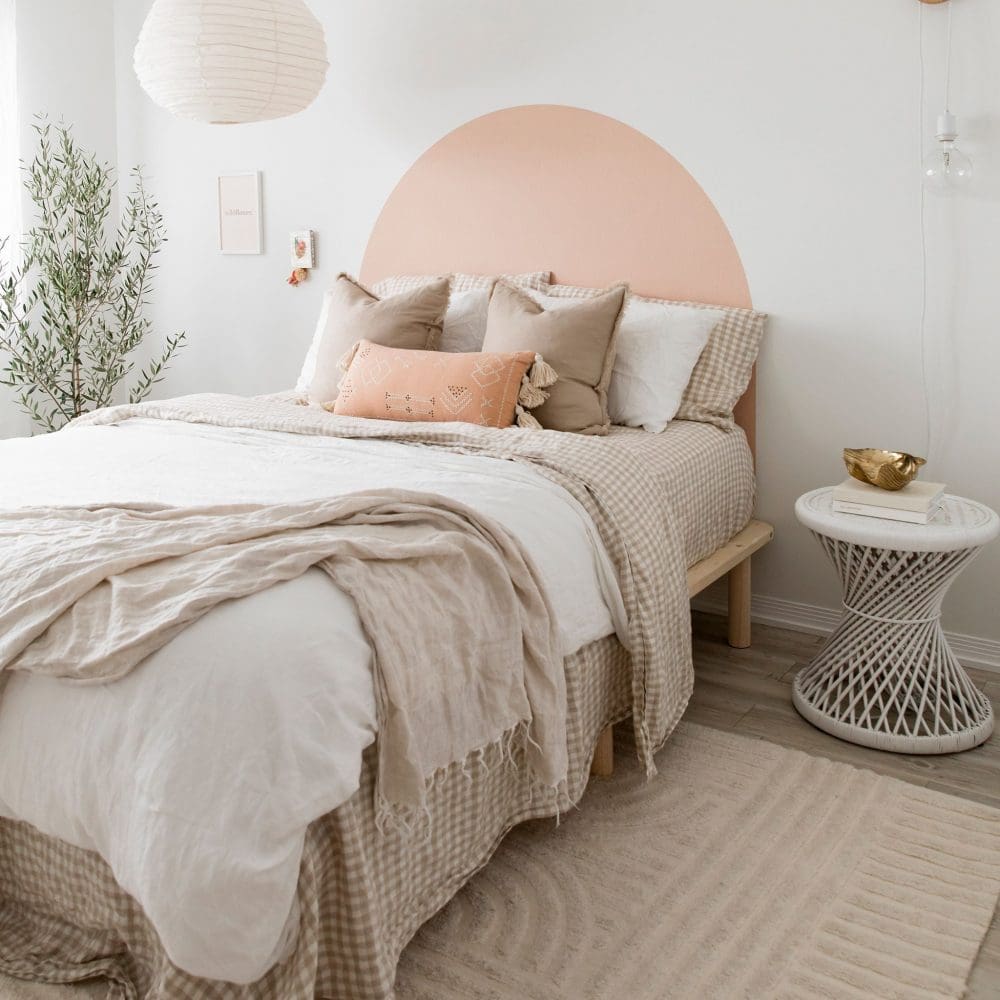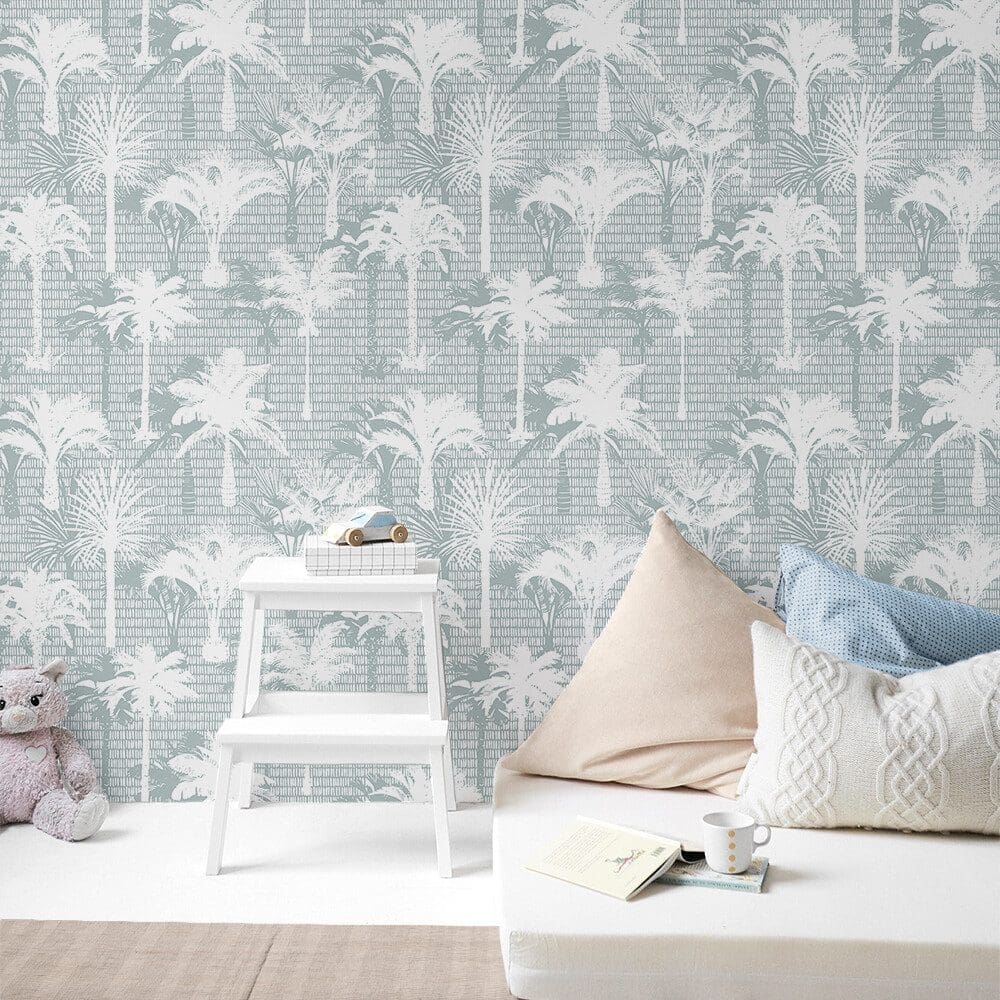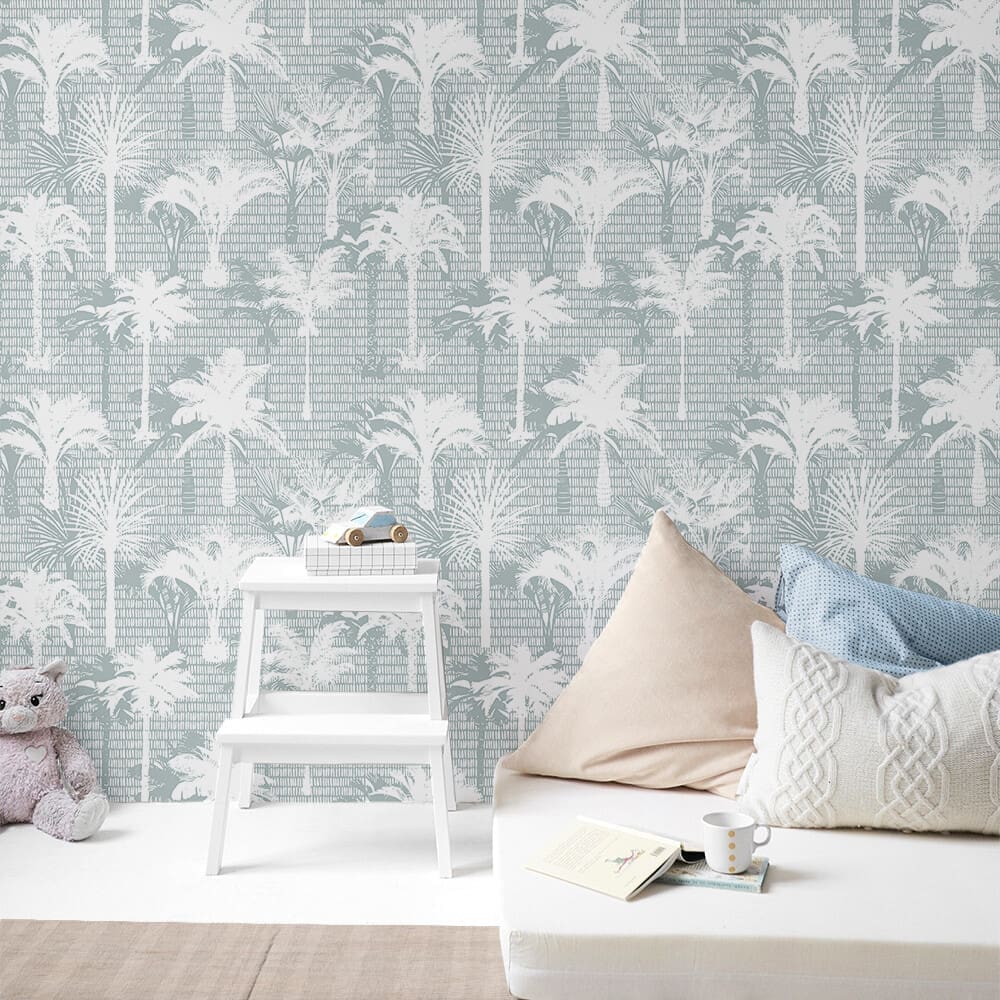 Create ambience
Your bedroom should be calm, relaxing and smell beautiful. Create ambience in your sanctuary through candles, fresh flowers, oil diffusers or reed diffusers. Candles are our personal fave, but fresh flowers add that extra burst of colour and happiness.
Shop our faves: Candles and diffusers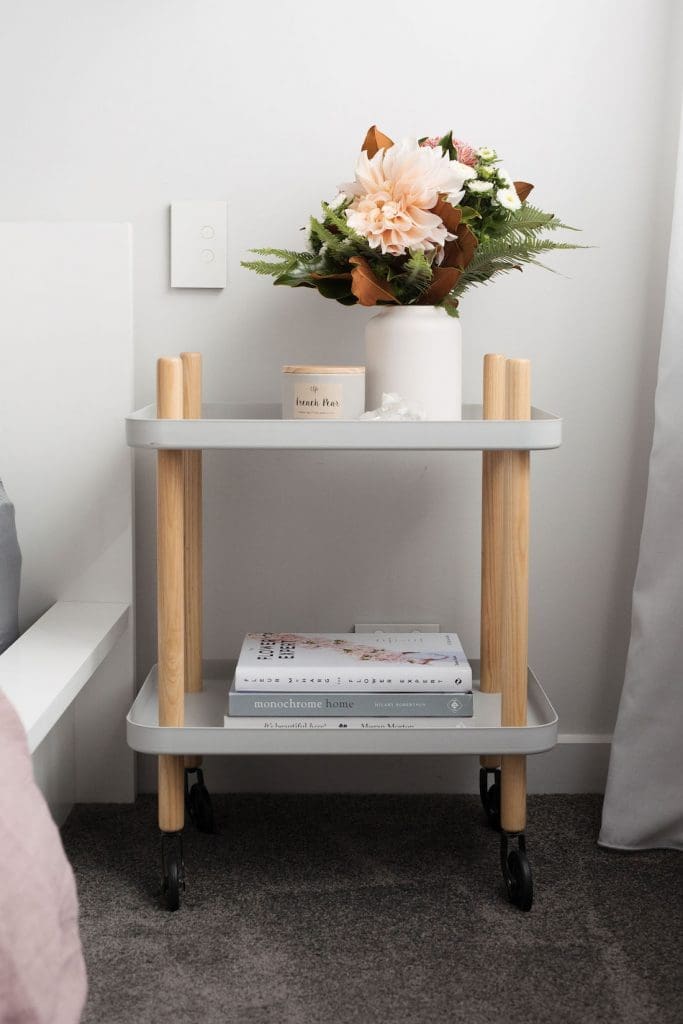 Have we given you some ideas on decorating a rental bedroom? If you try any of these tips, we'd love you to share your space with us by tagging @stylecuratorau on Instagram.
Which room would you like us to tackle next as part of our rental home decorating series? Tell us in the comment section below!
Disclaimer: This post was originally published in March 2021 and continues to be updated with latest styling tips and products. It contains some affiliate links. This means that when you click on a link and purchase something from that site, we may make a small commission at no extra cost to you. We promise we only work with brands we know, love and trust.