Soon to be parents: congratulations! You're nervous, excited, eager and probably already a little sick with worry. There's a lot to do before he or she comes into this world. One of those things is to get the nursery in order. What colors should you choose? What theme should you go with? The options are endless. We've consulted new mommy and New Jersey based interior designer Lauren DiGenova of
LRDDesigns
on how to get started. In this interview, Lauren shares everything from how to get inspired to her thought process in choosing a theme for her son's space.
Q: Before decorating, what should an expectant parent do to prepare for the type of nursery they'd like?
A: Before I start designing any room, I really need to get an understanding of what is needed for the space to function. In this case, a nursery has many elements that are needed to function: the crib, changing table, dresser, and a space where the little one can explore and discover. Having that understanding of what you need out of your space is critical for baby's safety.
Q: What tips can you offer new parents who might not have a budget for someone to design their nursery yet still want it to be a cozy place?
An: 1. If you feel like hiring a designer may be out of your scope, then get inspired by Pinterest; it is truly the mecca of inspiration right at your fingertips. You don't even need to be inspired by an existing room design; things like nature photography, modern graphics, textures, etc. can be a base for an idea, and let that idea grow from there.
2. Make yourself a mood board [sometimes called a concept board]. On it, put things together and see how you feel about them. I always make a mood board for my projects; it is a great way to get a feel for what you want for the space.
3. Pick your main pieces: your crib, dresser, and changing table. Then find paint colors and fabrics you are drawn to. These pieces give the nursery depth and layering and create a warm feeling in the room. Think of the nursery as baby's get-away – you want baby to feel safe and excited when they are in the space.


Q: Aside from a crib and changing table, what other pieces of furniture are a must in the nursery?
A: A space for you and baby to be close and bond, to me, is very important in a nursery. Whether it is a rocker, glider, a bench, or even a sofa, these pieces allow you to truly utilize the nursery as a safe place for you and your baby. Besides furniture, art and accessories will really bring to life your vision for the nursery. These are the finishing touches and what truly bring a room together. Details are not just details; they make the design.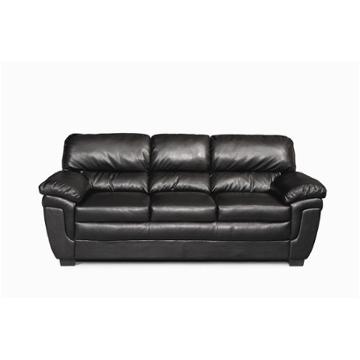 Q: Is there one area of the room that should be focused on more than others?
A: The nursery should be looked at as a whole. [Don't look at] individual pieces, each piece of furniture and space plays a vital role in the functionality of the space. Every area will be used to its max potential. With that being said, the more storage you can create for your little one, the better. Be creative with your use of space, and maximize the room's height or width with pieces like shelving and baskets to store toys. Just be sure they are not in reach of the baby when he/she is in the crib or on the changing table.
Q: Wallpapering the room – a good idea or a bad idea? If it's a bad idea, what would you suggest instead? If a do, what are you recommendations on using it?
A: Wallpaper, I'm a sucker for it. It can bring so much texture and layer to a room. For newborns and toddlers, that's exactly what they need; they start learning colors, shapes, textures, and patterns very young, so why not promote them? If you feel uneasy about the more permanent nature of wallpaper, using a stencil is a great alternative. There are so many patterns and styles available now, and the great things about stencils are that you can pick the colors you would like to use. The best part about stencils though, is that youre just using paint; if you make a mistake or you change your mind down the road it is very inexpensive to change.
The Story Behind Her Son's Nursery
When Lauren first found out she was pregnant, her first thought was, "Wow, I'm going to be a Mom!" Her second was, "Yes, time to design!" She wanted to give her baby boy Oliver a space he could explore every day and find something new, whether that was feeling a new texture, discovering a new shape, or seeing different patterns. She knew he needed to be stimulated without it being too much for him to handle. A stencil she saw online in somewhat of a chevron pattern reminded her of a toned down zebra stripe.
She ran with the zebra idea and created a sophisticated safari nursery for her little guy. Oliver's nursery features:
Muted tones of cream
Sea-foam greens/blues
Brass accents that create a serene space for him, Lauren, and her husband.

In addition, she incorporated textures and patterns with a wall stencil and applied grass-cloth wallpaper as a boarder at the ceiling.

"I'm a bit crafty," she said. "So I made his mobile above the crib, which to this day at 17 months, he is still amazed by; it has so much depth and different tones of brass."

Lauren also made a whimsical starburst ceiling medallion and window valances.

She said, "In the end, Oliver"s nursery is still my favorite place in the house, and I think he will agree."

Pictures of Oliver's nursery, provided by Lauren DiGenova.

In closing, Lauren added:

Just remember, this nursery is not just for your baby, it is for you as well. You will be spending tons of time in this room, and it should feel like a sanctuary for baby and you. When thinking about what you may like to create in the nursery, think of soothing colors, patterns, shapes, texture, and lighting; all of these things help baby's mind grow and expand.

More About Our Featured Interior Designer

Lauren DiGenova has been drawn to design and furniture refurbishing since she was young. She says: She didn't know it then when she was driving her mother mad with constantly wanting to change her room, but this was what she was meant to do. Lauren finds pleasure in helping others maximize their spaces and changing the way they live within that space. She feels rooms are not just boxes with four walls, they are spaces where families come together, stories are told, games are played, and new memories are constantly made.

Nursery Furniture Ideas

Legacy Classic Furniture Grow with Me Convertible Crib Item No. 2830-8900



Legacy Classic Furniture American Spirit Baby Changing Cushions



Rocking chair for mom and the baby



If you'd like to connect with Lauren, she can be found on Facebook and Instagram. For helping selecting furniture for your nursery, contact us.