In today's world of online shopping, it can be difficult to want to venture out to the store to make your purchases. When it comes to furnishings for your home, there are several advantages to visiting a store prior to making your selections. Why buy in store? There are numerous reasons, and your Home Living Furniture team has outlined a few of the most important benefits for you below.
Take Items for a Test Drive
When visiting a showroom, you can see available products firsthand. You can feel the sturdiness of your new bookcase or dresser, sit in your new recliner, take a seat at your new dining room table, and plop yourself down on your new bed.
By taking the time to visit the showroom, you won't have to worry if the seating is soft enough or the drawers will be big enough. You can be confident that what is delivered to your home will meet all of your needs and more.
Personalized Service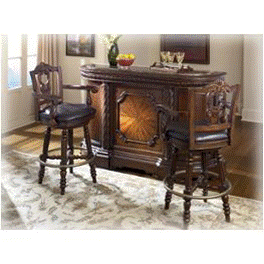 By shutting down the computer and walking into the store, you open yourself up to a more personalized shopping experience. Sales associates are eager to help you find the right items after learning more about what your intentions and style preferences are.
When you visit our showrooms, our experts can provide you with suggestions you hadn't even considered. You might think an end table is the best solution for your space, but they might know of a shorter bookshelf that would work better with your decor and provide you with additional functionality.
Supporting Local Business & The Communities Served
When you get your furniture from a local business your purchase is going to support the community. Out of every $100 spent at a local business, $68 of it goes toward local economic activity, according to Huffington Post. Locally owned businesses are able to get more involved in the community, such as involvement in local chamber of commerce, or hold food drives that benefit residents in and around Monmouth County.
Sales and Promotions
When you decide to visit the store itself, you have the opportunity to take advantage of specials that simply might not be available online. Our stores are competitive with pretty much all the online stores out there. Plus we price match with any authorized site out there so you have the confidence that you are getting the right product and the price backed by our amazing service!
Other times, you may be able to arrange to purchase the floor models of discontinued items for a discounted fee, or they may be marking new items down the day you visit. You can be the first to get the deal, by frequenting your local furniture dealer's showroom instead of performing an online search.
So, why buy in store? As you can now see, purchasing in store allows you to make educated purchasing decisions. You can see, touch, and even smell the pieces you plan to buy, speak to qualified personnel who can guide you to the most appropriate items, and take advantage of any potential sales or discount opportunities.
Next time you're looking for new home furnishings, stop by either of our showrooms in Howell or Red Bank. We have the knowledge and experience to make your furniture buying experience enjoyable and rewarding