Supported by Metro Baby
The nursery is a chance to create a sanctuary, a special nook away from the world where it's all about you and your baby. Australia's one-stop baby shop Metro Baby helps you create a magical baby's nursery with their highly functional products that also look so whimsical and sweet. We're big believers that a beautiful nursery can help make more challenging moments, like early morning wake-ups, a little easier to bear.
Keep on reading for our top nursery styling tips and be sure to also check off the essential stuff with this handy nursery checklist.
Related article: DIY garland bunting flags for nursery or child's room
Related article: Boho sanctuary boy's bedroom: Take a tour of Archer's nursery
Go with a theme 
When styling a nursery, we suggest having a theme to create a sense of consistency and symmetry. It will also help make your nursery feel more peaceful. Jungle animals, under the sea, carnivals or pastels are all winning ideas but you don't have to limit yourself to traditional themes — just take a look at that wanderlust nursery below.
To establish the theme, you only need 3-5 items of nursery decor sprinkled across the room. Think pretty nursery cushions, night light, stylish toys or even beautiful children's books that can become decor in their own right. Make it more personal with photo walls, wall stickers or posters.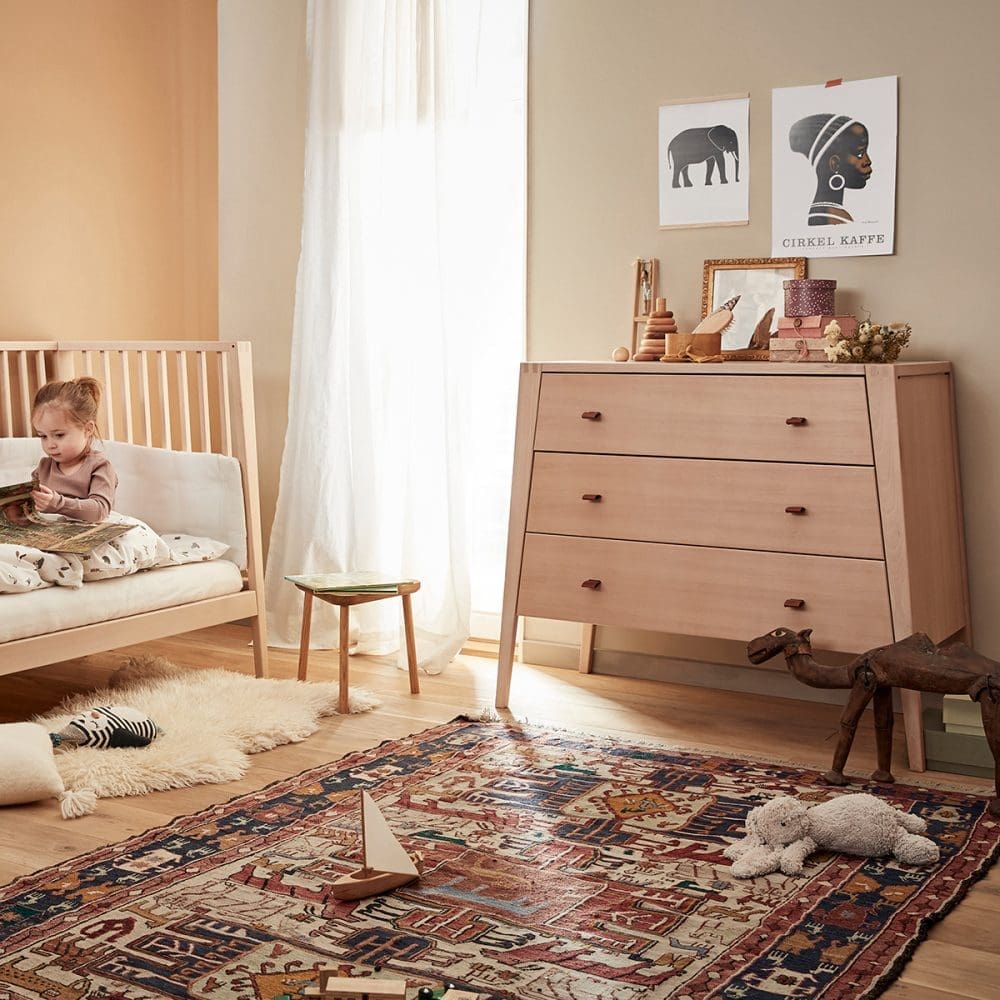 Embrace cosy textures 
You'll spend countless days and nights in the nursery, so try to make it as comfortable as possible for yourself and Bub. Quilts, blankets and calming colour tones help to create an environment where sleeping is encouraged (fingers crossed!). 
Plush floor rugs are affordable items with a big impact. They'll instantly make your nursery feel warmer and more welcoming. Plus, soft, textured rugs will double as places where little Bubs can crawl and practice tummy time. Metro Baby's has a sweet selection of rugs including rugs shaped like hearts, rainbows and cute furry animals. 
Baby play gyms are a must
No nursery is complete without an adorable mini playground. Baby play gyms are a safe spot where your little ones can play, relax and help with their sensory development. 
What to look for in your baby gym?
Bright, bold contrasting colours — guarantees that your baby won't get bored, and it will keep them visually stimulated
Lots of variety — different toys and textures are a good place to start. Depending on your baby's likes and dislikes, baby play gyms with music or lights could make playtime more fun
Made from baby-safe materials — try to steer clear of BPA, PVC and phthalate
Washable and easy-to-clean mats — because babies and mess go hand in hand, it's a good idea to find play mats that you can pop into the washing machine or wipe clean with a damp cloth like the play mats from Metro Baby.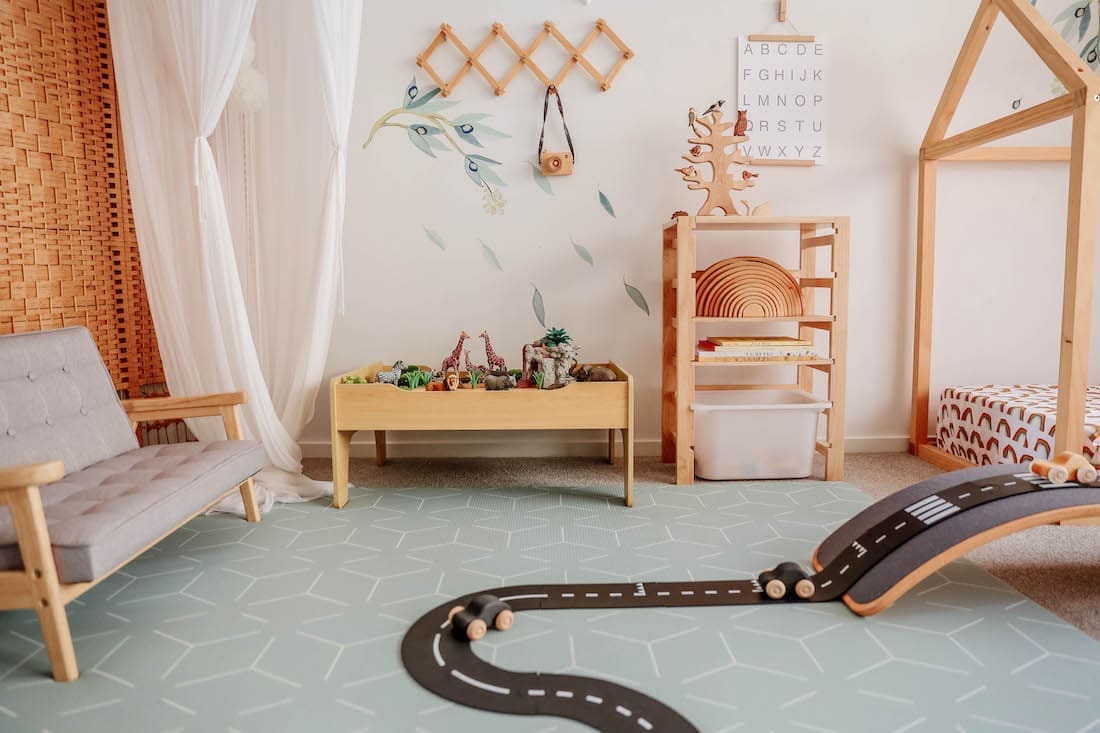 Delightful lighting 
Add a burst of fun with nursery-approved table lamps, floor lamps and ceiling pendants. Lights in cute shapes like rabbits, dogs and lions are hard to resist. 
Metro Baby's selection of lamps comes in neutral on-trend colours that will easily match most interiors. They deliver plenty of style points and are sure to make the little ones smile. The bestselling Miffy Lamps by Mr Maria are enchanting and allow for flexibility by dimming the amount of light that shines. 
Discover more adorable baby products that will make your life easier at Metro Baby, a curated selection of the best brands. Do you have more styling tricks to create a magical baby's nursery