Jewel tones have a dualistic nature.
They are able to bring a sense of splendor and elegance to a home or a feeling of connection with nature depending on the specific color and method of integrating into home design.
Adventurous souls may want to experiment with a new paint color or technique. Those who prefer a certain level of adaptability and change might prefer the magical powers of light to bring the splendor of colorful jewels into their home.
Read on as we look at the many ways you can indulge yourself with your favorite jewel tones with carefully selected furniture and accent pieces.
Transformative Power of Paint
There are two classic ways to pull jewel tones into your home's design pallet with paint: bold or pastel. The first is to choose one of the bold colors such a deep amethyst, ruby, or emerald and fully commit to the color by painting all of the walls in the room with the hue. Due to the intensity of this choice, it is best for those who truly love the color or enjoy bringing a dramatic flair to their home.
The second option is to choose a pastel tint as the background of the room. Instead of a deep ruby or garnet red, one would select a soft rose quartz. This allows the theme of the room to be set with the walls so the darker color shades can be brought in and highlighted without overwhelming the entire room.
One of the more unusual methods of incorporating the beauty of jewel tones into the design of a room is to create an ombrwall. This combines the lightest and darkest value of the hue. A deep emerald green would fade to the softest jade. Behr has created an excellent step by step guide to bringing this technique to life. Because of the unusual nature of the overall effect, this technique is best for accent walls.
Light up a Room
If you don't want to risk painting one or more of your rooms an unusual color, you can accomplish a complete change of atmosphere with the power of light. Colored light bulbs have come a long way from the single black bulbs available in the early 1990s.
Bulbs of every type, including CFL and LED, are available in almost every hue. You can create rooms bathed in orange, red, yellow, blue, green, or purple simply by replacing the lightbulbs in the room. The cost of these is comparable to their white light counterparts but the change in the room will be immeasurable. These types of lights will not only change the appearance of neutral walls and floors, but also any colored accent pieces you may have in the room.
Several lightbulb manufacturers, such as GE, have taken it a step further and combined all of the colors to create stunning stained glass light bulbs. These can be used to instantly transform any space into a riot of color. These work best in small indoor areas to really appreciate the broad spectrum. However, they can also be used to create a stunning art effect with light fixtures that have exposed bulbs.
The next step up is a bit more of an investment but allows you to change the color of your room to match your mood. A passionate garnet red to set the tone for a romantic dinner or a soothing sapphire blue for a long soak in the tub after work can be chosen by simply tapping the corresponding command in a smart phone app with a new generation smart light bulb. These technological marvels allow users to select the intensity and hue of the light in a room with programmable light bulbs that are controlled via a wireless network and app. These are far more expensive than the typical lightbulb but they provide the most flexibility because they transition from white to any other color easily.
High Impact Furnishings
Choosing a vibrant color for a piece of furniture will immediately create a bold statement within the room in which it is placed. A red leather living room set is not for someone who shies away from drawing attention to themselves. It is for the person who feels energized by the color and wants to bring the energy level of their living room up several notches. If a full set in such a dramatic color feels overwhelming in the living room but you still want a single jeweled showcase piece, consider bringing in an ottoman or accent chair. When you choose to bring in a single piece, it can be easier to incorporate with existing furniture choices.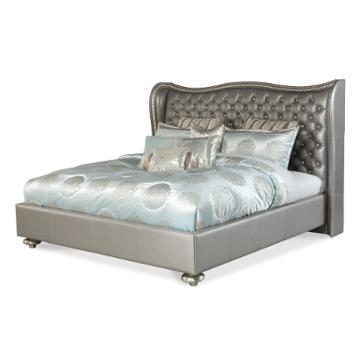 Bedrooms can also be turned into lovely jewel boxes filled with color. Headboards and footboards are now available in a wide range of colors and textures. Lush fabric covered beds in majestic purple or modern metal pieces in a sunny yellow citrine can instantly change the entire mood of the bedroom.
Bringing gorgeous jewel tones into your home can be accomplished with small changes in accent pieces and lighting or in dramatic changes of paint colors and furniture. We hope this article has given you some ideas on how to bring your favorite colors into your own home. If you need any additional help, we have designers eager to assist you at our Howell and Middletown/Red Bank stores; contact us.