Price shopping furniture? We get it; you want to save money. Who doesn't love a good deal?There's nothing wrong with shopping around for a good price and in fact, we encourage it.However, when price shopping we do have to suggest you tread with caution; cheaper does not always equal better. Plus, cheaper does not even mean good.
Here are a few additional pointers to be aware of when price shopping.
Know the products.
As an example, you could shop online for a dining room table and see that the price is $500. You get excited. "Wow, $500 for a dining room table that seats six!" You then find a dining room table that looks like that same one you saw online and it's priced at $650. It's especially important to know what you're buying when pricing shopping. Tables that are made out of hard wood are traditionally going to last much longer than plastic tables for example. With modern day construction, the two may look very much alike but could not be anymore different when it comes to quality. Materials matters. Brands sometimes matter.
Know store reputation.
Not all companies treat their customers and products equally. Many furniture retailers outsource delivery and really don't have much of an idea who delivers their furniture. First, do you want someone with little experience handling your purchases? Second, and possibly worse, do you want your products just getting left on your doorstep where the weather could harm them or they could be stolen?
How many times have you ordered something online and it was just left outside? You want to deal with a furniture company that has a good reputation for delivering exceptional service from the sale to the delivery. Having products getting left outside might be what you are used to but you deserve better.
We offer white glove delivery. White glove delivery is a service in which local professionals unpack, inspect, and assemble products properly. In addition, they will place the furniture where you'd like. We do the heavy lifting, not you. In getting to know reputation, read reviews carefully and subjectivity. It's also a good idea to get recommendations from personal contacts who have worked with said companies.
When you price shop product, you also need to be mindful of service. What is going to happen if you have a problem with your furniture a few weeks or months after your purchase? Will that employee who sold it to you still be available or would that store still be around? We are proud to say we have been a family owned and operated business for over 15 years. Because we are not a corporate company, our customers can get easy access to our managers and owners if needed.
Price shop brands and specific products.
Some companies mark up products to the point where they are just ripping consumers off. If you can, try to narrow down your furniture search to a few select brands and products then compare them with competitors. This tip falls back to knowing the products. After you've identified a product you'd like to purchase, unless it's a custom product, it's going to be the same from store to store.
If you have already started shopping price, we can guarantee we'll be the competition every time. See for yourself.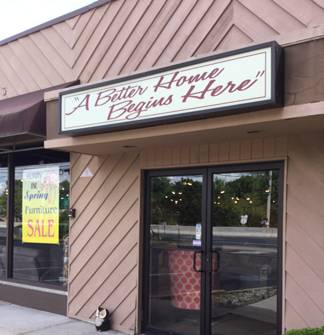 Shop online: www.homelivingfurniture.com
Email us: sales@homelivingfurniture.com
Call us: 800-275-4647
Visit us: Our two furniture stores are located in Howell and Middletown, New Jersey.