The weather is warming up, snow on the ground is disappearing and the sky is turning bluer. That can only mean one thing-spring is here and it's time for spring cleaning. After a long winter, making your house look neat and clean may seem like an overwhelming task. But if you follow some easy steps, you can achieve your goals and start the season right.
1. Clear the Clutter
The first step to spring cleaning is to survey your belongings, sell anything you don't need and pack up seasonal items. You may opt to donate unlimited clothing and household items to local charities to clear the clutter in your house and help people who will appreciate your thoughtfulness.
2. Streamline your Decor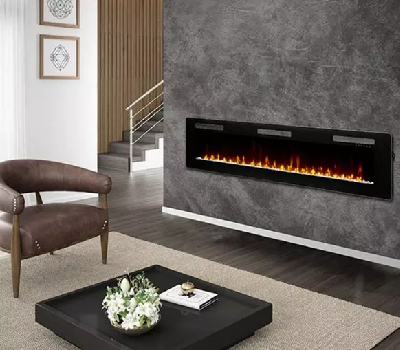 Now that you are in a "less is more" kind of mindset, consider updating your home decor by getting rid of unnecessary small knickknacks. Dust-collecting tchotchkes can give your home an outdated look. Keep larger decorative items to streamline your decor and give your home a fresher feeling.
3. Make Repairs
Now that you have cleared the clutter and removed unnecessary items, things that need some TLC are likely to become more visible. Now is a good time to repair that torn screen and fix that door that never closes properly.
4. Pay Attention to the Floors
Spring cleaning means taking a good hard look at your floors after the long winter when people spend more time at home and track in reminders of the elements outside. Clean your carpets,
area rugs and tile yourself, or hire a professional to do the job.
5. Clean the Furniture
When you invest in beautiful sofas, tables and accent furniture, you will want to take care of your possessions so they will stand the test of time. Before you clean your furniture, make sure to find out about the manufacturer' recommendations for cleaning. You will probably find special cleaning instructions for materials like leather, wood and stone. Be especially careful if you have a beautiful piece of furniture with a marble top, which can be porous and sensitive to some cleaning materials.
6. Make the Windows Sparkle
Spring is an excellent time to clean your windows to freshen up your house and provide beautiful views of beautiful greenery and flowering shrubs that come along with the spring season. You can do the job yourself by working according to a schedule that can make the job easier.
7. Don't Forget the Baseboards
Baseboards at the bottom of your wall have a habit of accumulating dust. If you are like many others, your baseboards may be painted in a semi-gloss or a glossy paint finish, which can be cleaned easily. Use a damp mop or a rag to get your baseboards clean.


8. Don't Forget the Outside
While spring cleaning is likely to focus on the interior of your home, don't forget that the exterior needs cleaning as well. Spring is a good time to powerwash the walkways and clear away any debris that may have accumulated over the winter. Opt for new outdoor furniture for the patio, and sweep the front porch to make your home inviting.
Find a large selection of name brands at Home Living Furniture in Howell, New Jersey. For further information, visit homelivingfurniture.com.