When you move into a new home, you will probably want to personalize your space-especially if you bought a resale. There are plenty of ways to make your home feel cozy and welcoming. Start with a plan, even if you can't do everything all at once.
Here are some effective ways to personalize your home.
1. Find a Fabric


Many furniture manufacturers offer an extensive selection of fabrics for upholstered furniture. You can find durable synthetics, long lasting leather, and performance fabrics along with natural cottons and linens. Before you choose your fabric, think about your lifestyle, how the furniture will be used and who will be using it. Once you decide on the type of fabric you want, you can concentrate on selecting the right colors to harmonize with the decor of your home.
2. Select your Furniture Style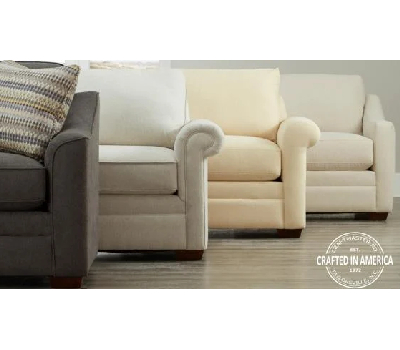 In today's world you have the opportunity to customize your furniture, if you have the confidence and you know what you want. Name brand furniture companies may offer options for chair legs and backs, dining table shapes and sizes, embellishments like nail heads and a choice of cushion styles and fill for the sofa. If you are planning on a sectional sofa, customization is easy by choosing the pieces for the configuration you want.
3. Mix it Up
Some people love an eclectic look with many different furniture styles, while others prefer a calming vibe with matching furniture. Even if you buy a
matching bedroom set
or coordinated sofas, loveseats and chairs in the living room, you can add interest by mixing it up with different styles. Try adding an antique piece to a contemporary room, or vice versa.
4. Tie it All Together with an Area Rug
A distinctive
area rug can define a space in your great room or living room, and it can go a long way in personalizing your decor. Choose a rug with the same colors as the furniture in the room, or add a pop of color. In any case, consider the shape and the size of the area rug and choose the right material. Synthetics are the easiest to maintain.
5. Add Accent Pieces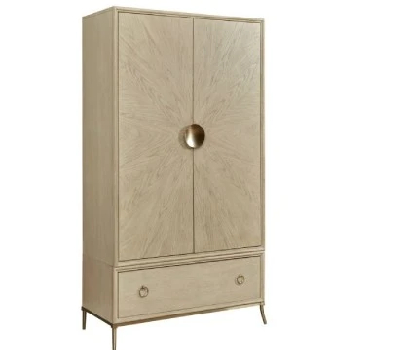 Once you have the basics, you are ready for the fun part. Accent furniture adds personality to your home and gives it style and flair. Imagine having a velvet chaise longue in your bedroom, a distinctive china cabinet in the dining room or an elaborate armoire or free-standing bar in the living room. Choosing the right accent pieces can express who you are, and add a touch of whimsy if you so desire.
Visit Home Living Furniture online or in person at the Howell, New Jersey showroom to see a wide variety of name brand furniture at discount prices every day.
For further information, visit homelivingfurniture.com.