Supported by Merry People
Autumn is a beautiful time of year. The days become mild and mellow as the crazy heat starts to subside. There's plenty you can do in the garden in autumn, from planting cool season veggies to making your own compost. Our autumn gardening guide is brimming with ideas on how to best maintain your garden over the cooler months and everything you can do to maximise your garden's potential.
Get your gardening clothes on, it's time to get stuck into yard work! In this article you'll see I'm wearing my new dusty pink gumboots from Merry People. Boots are always a good idea when working in the garden to protect your feet from falling tools and debris, or stubbing your toe. And the team at Merry People have designed the most stunning range of gumboots in on-trend colourways. Best of all, they are incredibly comfy and warm — I'll definitely be rocking these at the kids soccer games too!
Related article: Composting guide for beginners
Related article: How to choose the right trees for your garden
Autumn garden maintenance
The main thing to do in the garden in autumn is to prepare for the cooler months ahead. That means, quite a bit of garden maintenance to improve your soil quality and plant pruning.
Get trimming
Tidy your boarders, clean your gutters and get rid of any dead vegetation left over from the summer. Autumn is the time to get your garden ready for winter so it doesn't go into shock and ruin all the hard work you put in over the warmer months!
If you have hedges, give them a good trim now to keep them compact and bushy from ground level. Cut down any herbaceous perennials that have finished flowering.
Plants such as agapanthus need a good trim to stop them from going to seed, but also so your plant isn't putting all its energy into old flowers. De-head any past flowers on your rose bushes and remove spindly growth on your wisteria plants, too.
Remember, pruning encourages new growth.
Clean out your compost
After all that trimming and pruning, you'll have plenty more vegetation for your compost bin. Don't have a compost? Our beginners guide will help get you started!
Clear out your compost and use it in the garden, making way for all the new waste you just trimmed away. Your plants will be grateful for your homemade compost!
Fertilise
To prep for those stunning spring flowers, now is the time to enrich soil with organic fertilisers.
Adding organic plant food to your soil increases water and nutrient retention (essential as we move into the drier months of the year) and encourages better roots and stronger plant growth.
If you have any citrus trees, it's a good idea to feed them some specially formulated citrus plant food. It will help give them that extra boost when the weather cools down.
Mulch
Gardens and mulch go together like gin and tonic — they're the best of friends! It helps the soil hold in moisture (mulch, not G&T 😉 ) so you don't have to water it as often plus it keeps weeds at bay. Over time, your mulch will break down and improve your soil by adding nutrients.
Check out our mulching guide here for all the tips and tricks direct from the experts.
Clean your tools
Before you get excited about putting the mower away because it won't get as much use during winter, it's worth getting a service. That way, when you DO need to get it back out of the shed, you know it's in perfect working order.
Give your garden tools a good clean, too. Things like spades, forks and other tools could all do with a bit of TLC. Dry everything thoroughly and oil any metal parts to avoid rust.
Check for bugs
Go round your garden, including any plants you have in pots, and check for any little nasties. Bugs and grubs will try to zap the life and love from your plants so have a good poke around and treat any you find as soon as possible.
Get your gardening essentials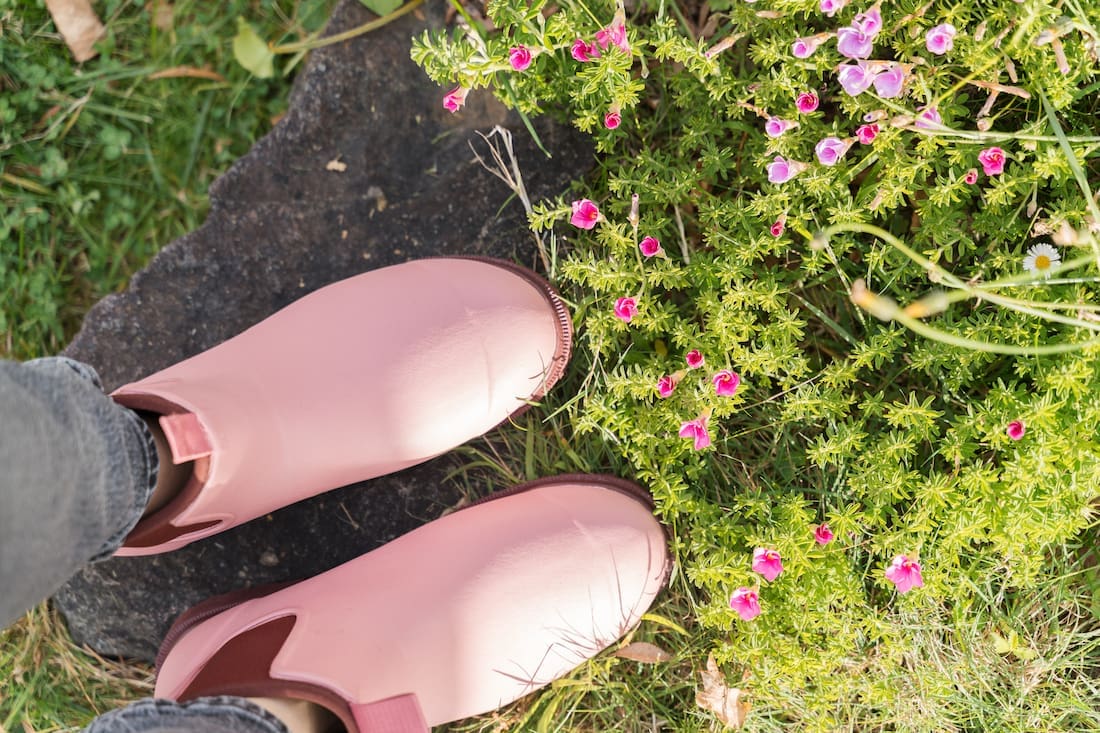 Lawn care tips for autumn
Just because the weather cools down doesn't mean you get a holiday from lawn care! A bit of TLC for your lawn in autumn will be a massive help, especially when winter hits.
Feeding time
For the very best lawn, you should aim to apply fertiliser twice a year. Autumn is a great time to feed your lawn because the grass has slowed down due to the colder nights, but the roots are still growing well. By using a slow release lawn food, it will help make grass thicker and roots stronger.
Fertilising your lawn will help it stay green and healthy throughout the year and will give it some additional protection during the cold winter months. Be sure to choose a fertiliser with a slightly lower nitrogen content to the one you'd use in spring or summer.
Sew it up
If your lawn needs a top up, sprinkle on some new lawn seeds this autumn. Before you do, remove any stones or weeds such as dandelions and you'll have a lush lawn cover come winter.
Give it some air
For established lawns, aerate it with a garden fork. Also give it a firm rake to remove any tough patches or dead thatch.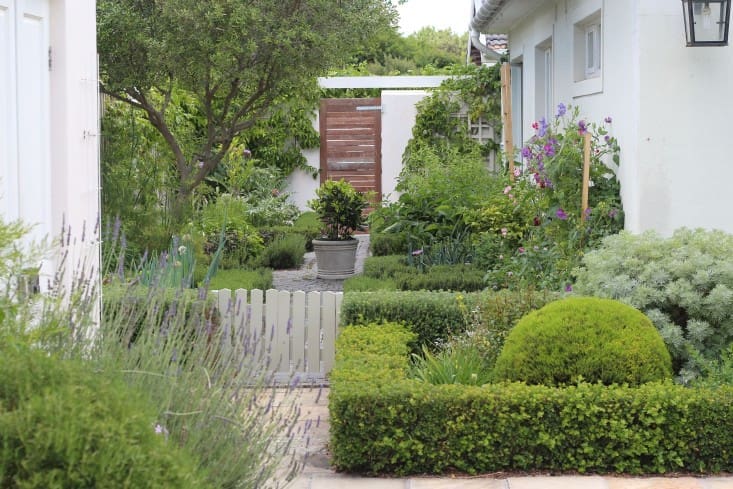 What to plant in autumn
It wouldn't be an autumn gardening guide without some planting tips, now would it?! There are still plenty of plants that thrive this time of year… let's get planting!
Herbs and veggies
Cool season veggies are the ones you want to get into the garden now. Things like baby spinach, silverbeet, beetroot, onions, garlic, beans, spring onion, kale, lettuce, asparagus (providing you've got plenty of space) and cauliflower.
Herbs also love this time of year and will provide you with beautiful fresh flavours to add to your cooking. Plant coriander (no coriander hate-mail, please!), rocket, Italian parsley and chives now.
Check out our comprehensive guide on what to plant in the garden in autumn depending on your climate zone.
Fruits
Strawberries love this time of year so get some into the garden now to enjoy those sweet juicy berries straight from the garden — YUM!
Fruit trees are also great to plant in autumn. They love full sun, good drainage and room to grow so don't overcrowd them.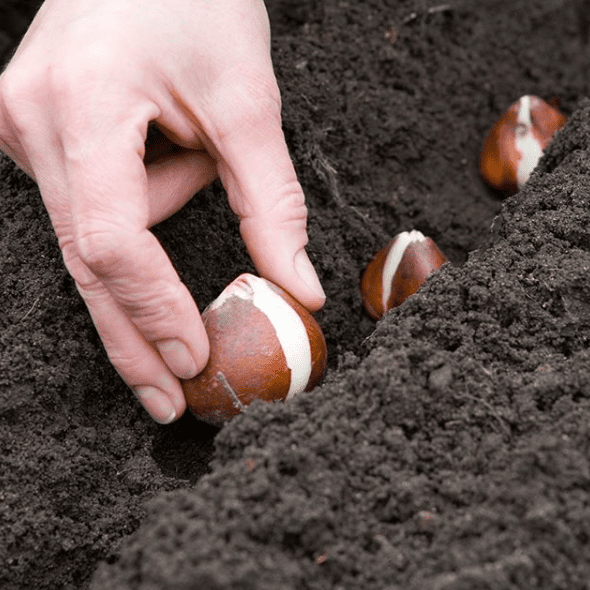 Get your gardening essentials
Bulbs
Plant bulbs in early autumn to give them the best chance to thrive in time for spring. Bulbs are actually really easy to grow, just be sure to choose a spot which gets plenty of sun.
They don't have to go in the garden either. Bulbs such as daffodils, tulips and hyacinths go great in pots and you can plant up to eight of them in each pot.
A great tip is to plant them as soon as you buy them, or store in a cool, dark place until you can pop them in the ground. And if you're unsure of how many to plant, more is always better!
Flowers
Why not add some gorgeous potted colour to your garden? They provide fabulous bursts of colour and can go into the ground, in pots or even into lovely hanging baskets.
Ones to plant now include winter viola, pansies, lobelia, carnations and sweet peas.
Trees and shrubs
While not everything thrives in the cooler months, evergreens will provide structure and interest during these times.
Plant in autumn while the soil is warm and air is slightly cooler. Evergreens like sarcococca (also known as sweet box) and daphne will provide glossy, green leaves and beautifully fragrant flowers even during winter.
Final gardening tips
Protect your plants
If you live in a part of Australia which suffers from particularly harsh winters or heavy frosts, it's a good idea to add protective covers on your most precious plants to help them survive.
Covers are like a lovely warm, chunky woollen blanket for your plants! Your local garden centre or hardware store will be able to advise the best cover to use.
Did you find our autumn gardening guide helpful? Has it inspired you to get out into the garden and get planting? We certainly hope so! And if you love the Merry Boots I'm wearing as much as I do, check out their full range of unisex gumboot and clog designs (including for kids) on their website.