If you're having a difficult time deciding what to get your loved ones this holiday season, we have several unique gift ideas. If you're reading this after the holidays have been long gone, here's to self-love and getting a gift for yourself. The following items range in price and even include stocking stuffers.
Cold Brew Coffee Maker & Tea Infuser Pot by Integrity Chef
Almost everyone either drinks coffee or tea. This infuser has a sleek design and makes 5 perfect cups of tea or coffee at a time. What we especially love about it is that it does not take up too much space in the refrigerator and it has a cause behind it.
According to Amazon, Integrity Chef "partnered with World Concern to provide cures for children in third world countries who lack access to clean drinking water. Parasites in contaminated water can enter children's bodies and cause excruciating pain. For every Integrity Chef product you purchase, 1 precious child will be completely cured of parasites."
Price: $29.97
More Information
Chamberlain's Smart Garage Hub
This gift is for the homeowner who is obsessed with technology. The Smart Garage Hub connected device lets you monitor, open, and close your garage door from anywhere in the world with a smartphone, providing peace of mind knowing that a home has been left safe and secure. A perfect gift for the forgetful person in your life.
Price: $99
More Information
Ashley Furniture Table Top Fire Bowl
A rustic piece of outdoor home dcor that will make any night warmer. It fits into any standard size umbrella holder and has an easy battery operated electronic ignition with a flame control knob.
Price: $199.80
Isabelle Grace Custom Jewelry
This brand makes an assortment of custom jewelry such as the initial necklace and message bar necklace. Compared to a lot of other jewelry, the company's prices are excellent the necklace pictured goes for around $48. Isabelle Grace also sells personalized rings. The rings pictured start at $59.
Price: Range
More Information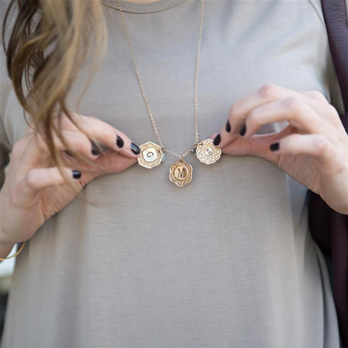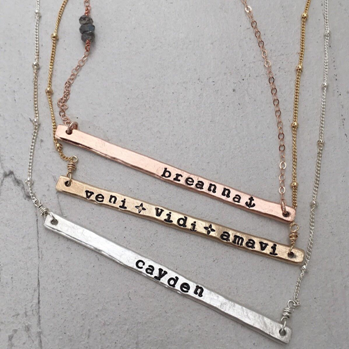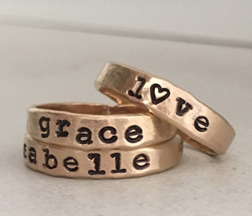 Manta Sleep Mask
Many of us who live in the Tri-State area are always on the go and don't get nearly enough sleep each night. Help your loved ones get some shut-eye with the Manta Sleep Mask. Many sleep masks in the market are uncomfortable and don't keep out enough light. This mask has adjustable eye contour pieces that wearers can move around until they find the perfect position to fit their face in order to block out all the light. Stocking stuffer alert! Everyone can use some extra sleep, especially around the holidays.
Price: $29.99
More Information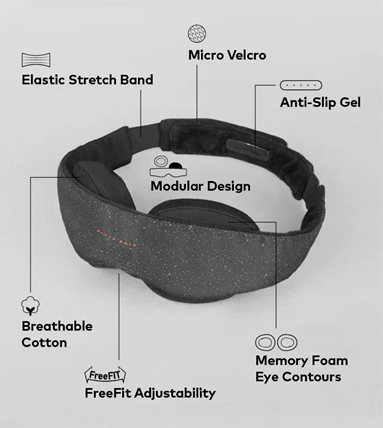 Have Wheels Will Travel
Keep your favorite cyclist safe on the road and spellbound off the road with this collection of thoughtful accessories and philosophical cycling memoir by musician David Byrne.
Price: $96.00
More Information
Gold & Honey Elephant Charm Bracelet
Gold & Honey is partnered with the Legacies of War for a fundraiser and gifted the elephant charm bracelet as part of their auction to raise money for learning cluster bombs, supporting victims (usually children, and educate young generations of the dangers of unexploded cluster bombs. When you make any purchase with code Legacies10 a portion of profits will donated to the cause, but the elephant bracelet has an extra special meaning.
Price: $70.00 (for the elephant bracelet)
More Information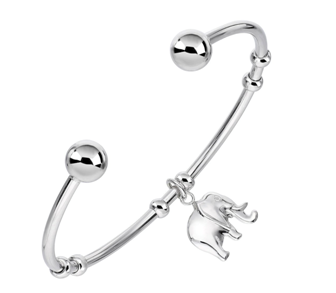 Color Cube Sudoku
This game offers stimulating play along with a 3D logic puzzle. It's a re-imagining of the classic Sudoku puzzle using colors instead of numbers.
Price: $19.99
More Information
Roller Coaster Challenge
Players will take on an engineering challenge to build their own roller coasters. In addition, Roller Coaster Challengehelps develop important skills such as STEM, creative thinking, visual perception, and reasoning.
Price: $29.99
More Information
Wine Caddy
This modern wine caddy comes with a drawer that's perfect for holiday wine accessories. Bonus: it holds up to six bottles and makes a stunning display piece.
Price: $125.30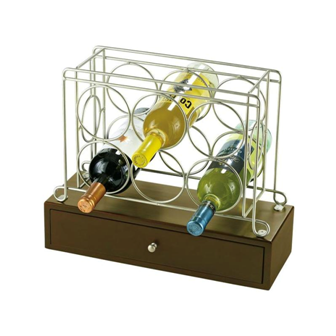 Jacks House Wine
You can't give someone a wine rack without giving them at least one bottle of wine. We recently learned about Jack's House Foundation and Wine. Jack's House Wines were created as an affordable "house" offering in a delicious Napa Valley Chardonnay and Cabernet Sauvignon. Proceeds support the Jack's House Foundation benefitting healthcare and education efforts worldwide in the markets where the wine is sold, so people can feel good about the wine they're drinking!
Retail Price: $15.99 on Uncorked
More Information
Pet Vignettes
Pet lovers can appreciate a stunning composite portrait with their best friend dressed in a historical out on a canvas. We bet this gift will be unexpected and will surely bring a smile to your pet lover's face.
Price: Range
More Information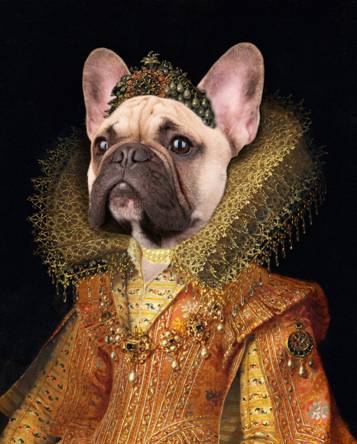 Furbo
Another one for the pet mama and papas. Furbo is taking the Internet by storm and pets and their parent are in love with it. In short, Furbo is a camera that allows users to shoot to treats at their dog from while their away with the simple tap of a button on an app.
Price: $249 (but for a limited time take advantage of the holiday price of $169).
More Information
The Rain Scarf
Simple yet so needed: a reversible scarf that is waterproof. Keep your loved ones dry and fashionable.
Price: $19.99
More Information
Soakies
If you know someone who has problems with their feet or is just stressed out and needs to relax, Soakies makes a thoughtful gift. They are an at home spa footbath that slips onto each foot. *Stocking stuffer alert.
Price: $23.45
More Information
The Nomader Water Bottle
Simply put, the Nomade is a water bottle that collapses. It's leak-proof, hygienic, BPA free, versatile, stylish, and foldable. It's marketed toward people on the on the go but we think it's a great water bottle for anyone.
Price: $24.95
More Information
NanaGram
NanaGram is a service that lets you send printed photos to a loved one by text message. While the name is "NanaGram" we're told the company has plenty of users sending to their Grandpas or both Grandparents.
Price: Range
More Information
Uuni 3 Pizza Oven
This portable pizza oven makes a delicious homemade pizza pie at a much lower cost than store bought pizza. Families can get together and bond over the pizza making process. Plus, the pizza that comes out of this tastes delicious and cooks in minutes.
Price: $299
More Information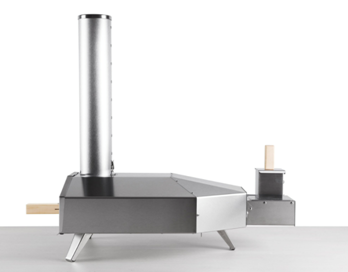 Nest Protect
This a product that according to its website thinks, speaks, and alerts its users' phone of smoke and carbon dioxide to keep users safe. Everyone needs a smoke and carbon dioxide detector and this product uses tech for the better good.
Price: $119 (single)
More Information
A7 Aura Bidet Toilet Seat
What kind of tech could possibly be needed in the bathroom? A television for long soaks in the tub or maybe a wireless speaker to stream music from your smartphone are obvious answers.But then there is the A7 Aura Bidet Toilet Seat. I never knew a toilet seat could be upgraded to this level. Not only is it a bidet, but it also cleans and closes itself and warms up for frosty winter mornings.
Price: $299
More Information
Putt Around Golf
The golfer who has everything, does not yet have the Putt A Round, a portable and interactive golf tool with a flag that can be customized. Put a company logo on the flag, a family photo, or even a special message.
Price: $29.97
More Information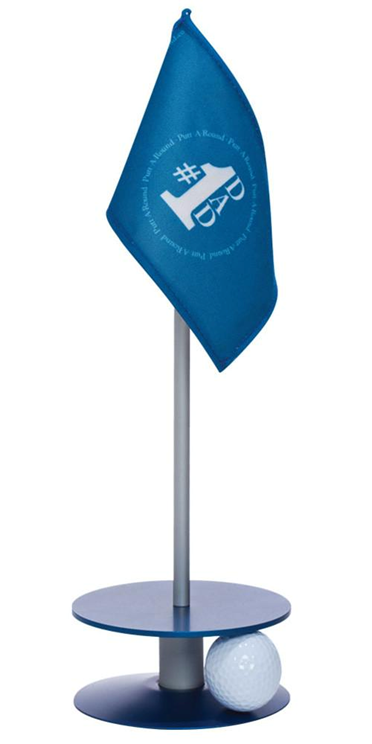 Home Living Furniture Gift Certificate
And finally, we have to suggest a gift certificate to our store. We have a wide range of products in the home decor and furniture spaces. If you are purchasing a gift for someone who could use a new piece of furniture and the price point is higher than your budget, why not chip in with other family members?
From our home to yours, happy holidays!