You wouldn't believe how many emails and DMs we get about where to shop for large rugs! So we've rounded up some of our favourite places!
Most of these are online businesses so you get the benefit of a much larger range and at a lower cost, win win!
Related article: Top 7 stylish bar carts and cabinets to suit all budgets — cheers to that!
Related article: Best places to buy artwork online
Natural Rugs
If you're lusting after a natural rug, like a jute or sisal rug, look no further than Natural Rugs. This Australian-owned, family-run business assemble all of their rugs by hand in Australia by experts craftsman — ensuring you receive perfection! From over-sized living area rugs to extra-long hallway runners, they have a huge range to choose from. They also only use ethically-made natural fibres from sustainable sources, which we love.
Rugs of Beauty
Possibly the best kept secret of where to buy large rugs is Rugs of Beauty!
Most of the rugs in Gina's home are from Rugs of Beauty (including the Carlos rug pictured in her office below) and it's our go-to for modern and designer rugs at great prices.
Every rug comes in multiple sizes, and with free shipping Australia-wide on purchases over $99 plus AfterPay, you can't go wrong.
Temple & Webster
Another online store with thousands of rugs to choose from and at great prices is Temple & Webster.
We love that their online store lets you sort results by price, size, colour, type, material, style and more so you can easily filter to see only the rugs of interest to you.
You might like to check out the quick video below for tips from their stylists on how to pick and style rugs.
Freedom
One of the few retail stores to offer large rugs at affordable prices is Freedom.
From natural jute to traditional knits, and of course the ever-popular Kenza rug (as shown below), they have a beautiful timeless range of rugs to choose from.
Unique Rug Store
If you're looking for a one of a kind, handmade rug, check out the Unique Rug Store.
Each rug in their store is made from naturally dyed wool and given they are handmade, no two rugs are identical. Their range includes patchwork rugs, vintage rugs, overdyed rugs, Damali rugs and Kilims.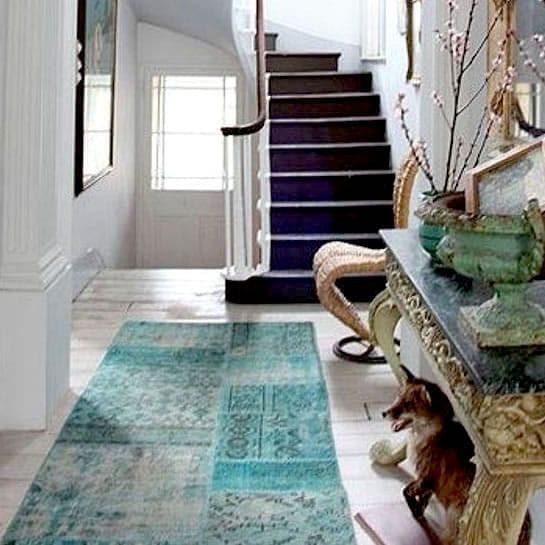 Miss Amara
This relatively new business is already making a big splash — becoming known for their curated range of beautiful rugs at great prices.
We love their collection of modern and transitional rugs that focus on texture and details.
They also offer a free, no obligation styling service to help you find the right rug for your space. And should you wish to buy, there's free shipping in Australia too.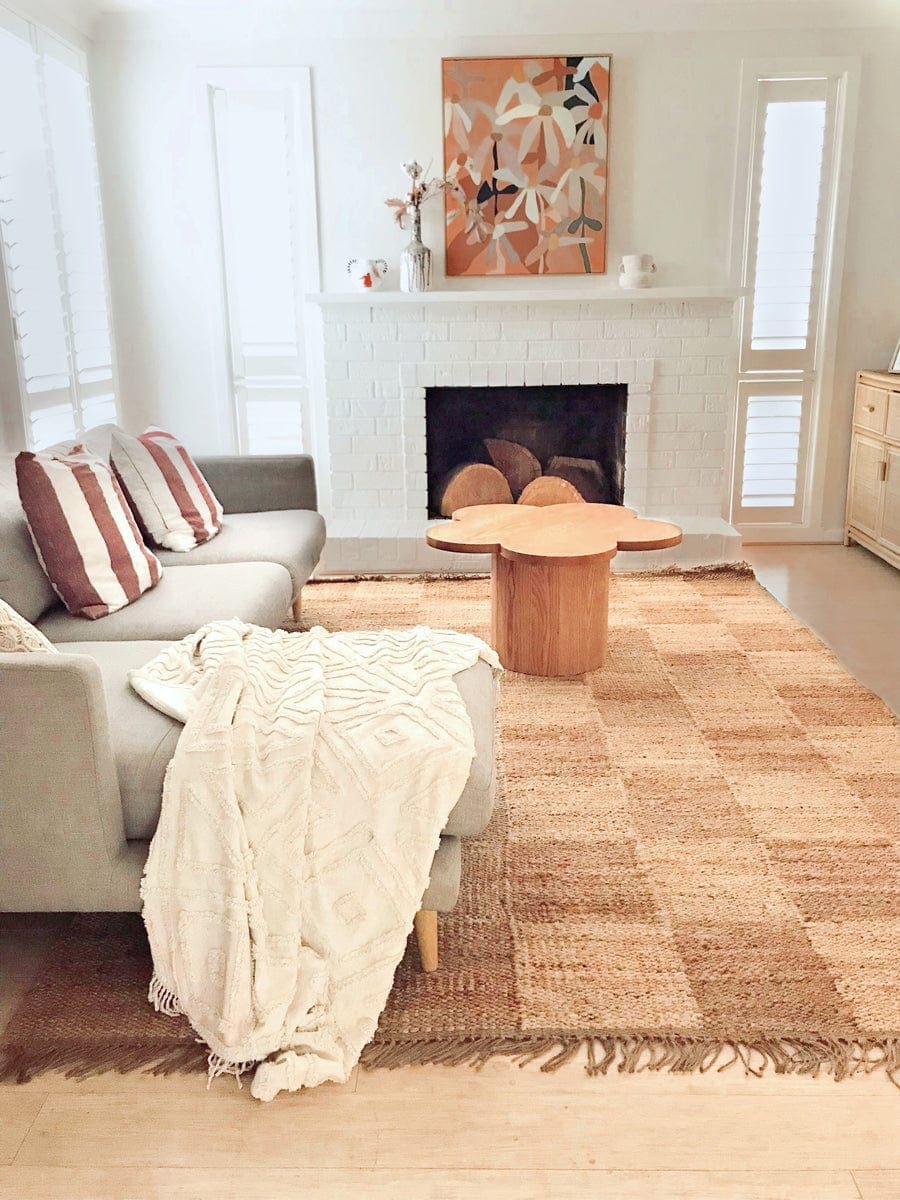 Hali Rugs
Another place where you can buy authentic handmade rugs is Hali Rugs. A family business established over 40 years ago, they are committed to working with artisans to bring you the highest quality rugs from across the globe.
What we love most about Hali Rugs is how they translate traditional colourways and prints for an Australian market. Oh, and they also offer consultations if you looking for expert guidance on finding the perfect rug.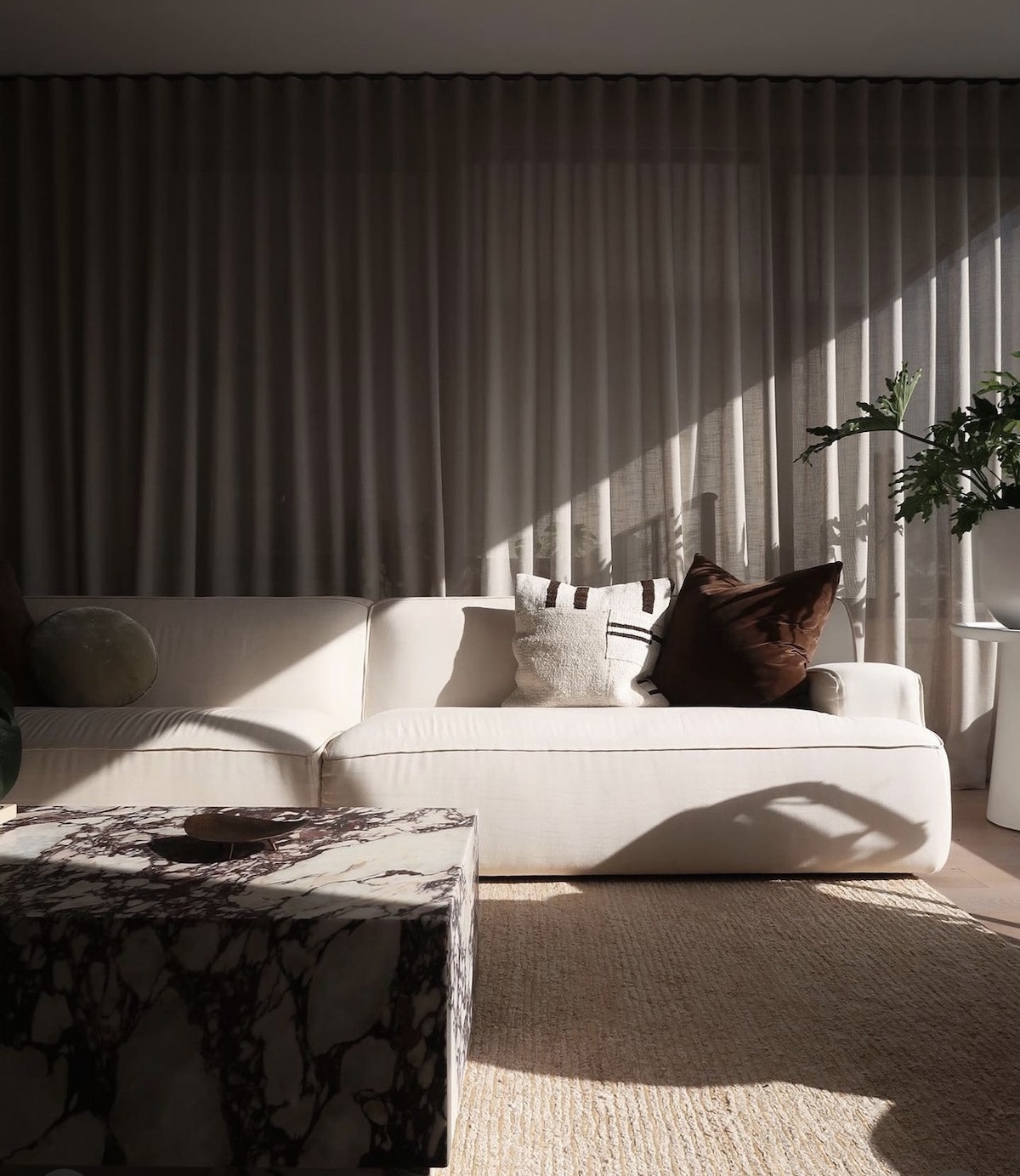 Do you know any other great places to shop for large rugs? Share them in the comments below!
Disclaimer: this article was first published in May 2018 and has been updated with new information and images. It contains some affiliate links. This means, if you purchase an item we may receive a small commission on the sale of that product at no extra cost to you.