Who doesn't love curling up in front of a fireplace during those cold nights?! With the cooler weather starting to set in, it's also the perfect time to share a round up of the most beautiful fireplaces we've ever seen.
So whether you're about to put in a fireplace and are looking for ideas, or just loooove drooling over gorgeous spaces, keep scrolling for this round up of cool fireplaces.
Related article: The dos and don'ts of selecting the right rug
Related article: Top 9 kitchen splashback trends 2022
Apex basalt mosaic
Starting this cool fireplaces gallery with an absolute stunner! This two-way fireplace is clad in a 3D natural stone mosaic. It's contemporary but warm and makes for an incredible feature that can be enjoyed from the lounge and dining. LOVE.
Patterned tile
For an attention-grabbing fireplace, it's certainly hard to beat the impact of a patterned tile.
There are plenty of options on the market now, from classic petal shapes to Moroccan patterns, geometric and lantern prints, for instance.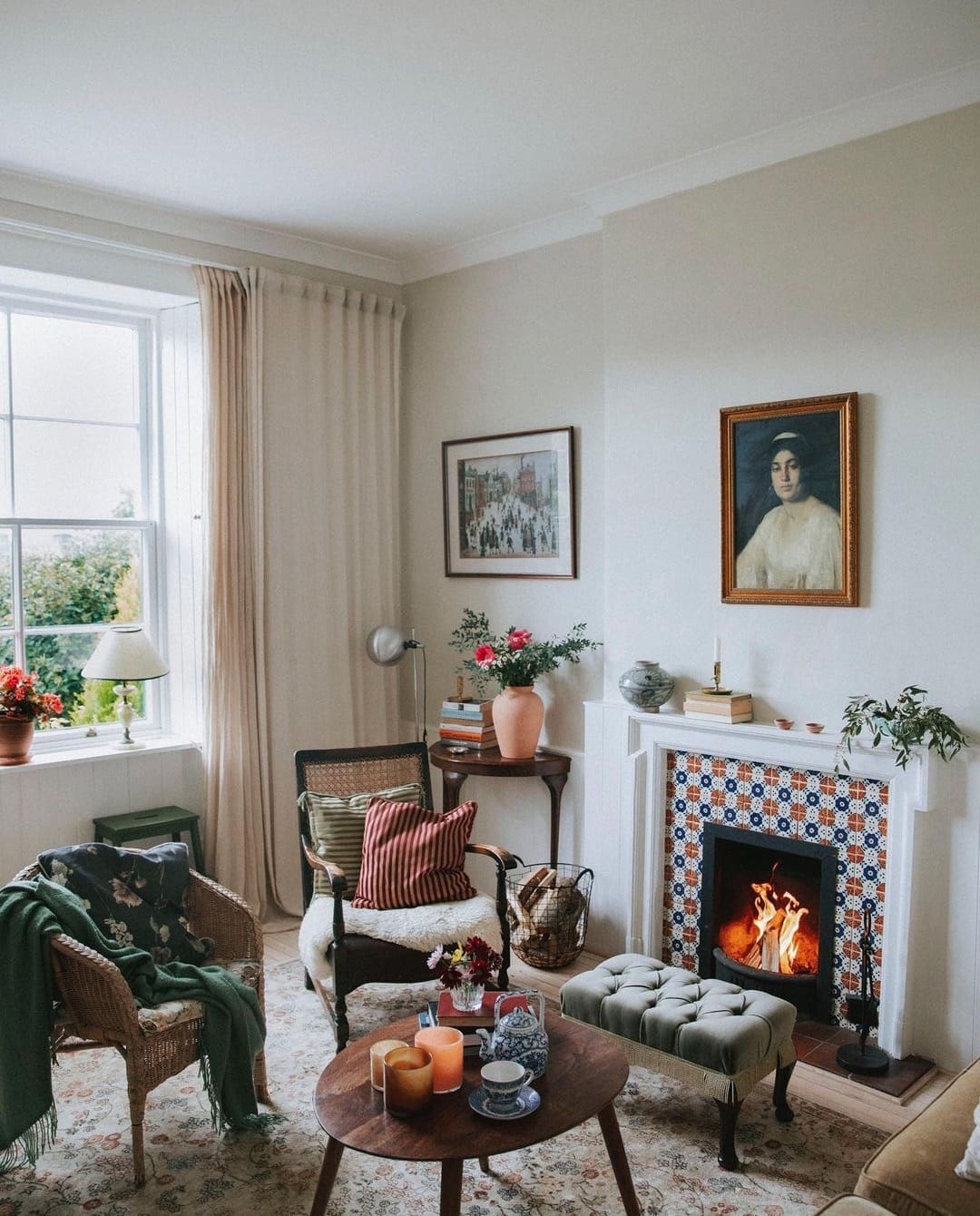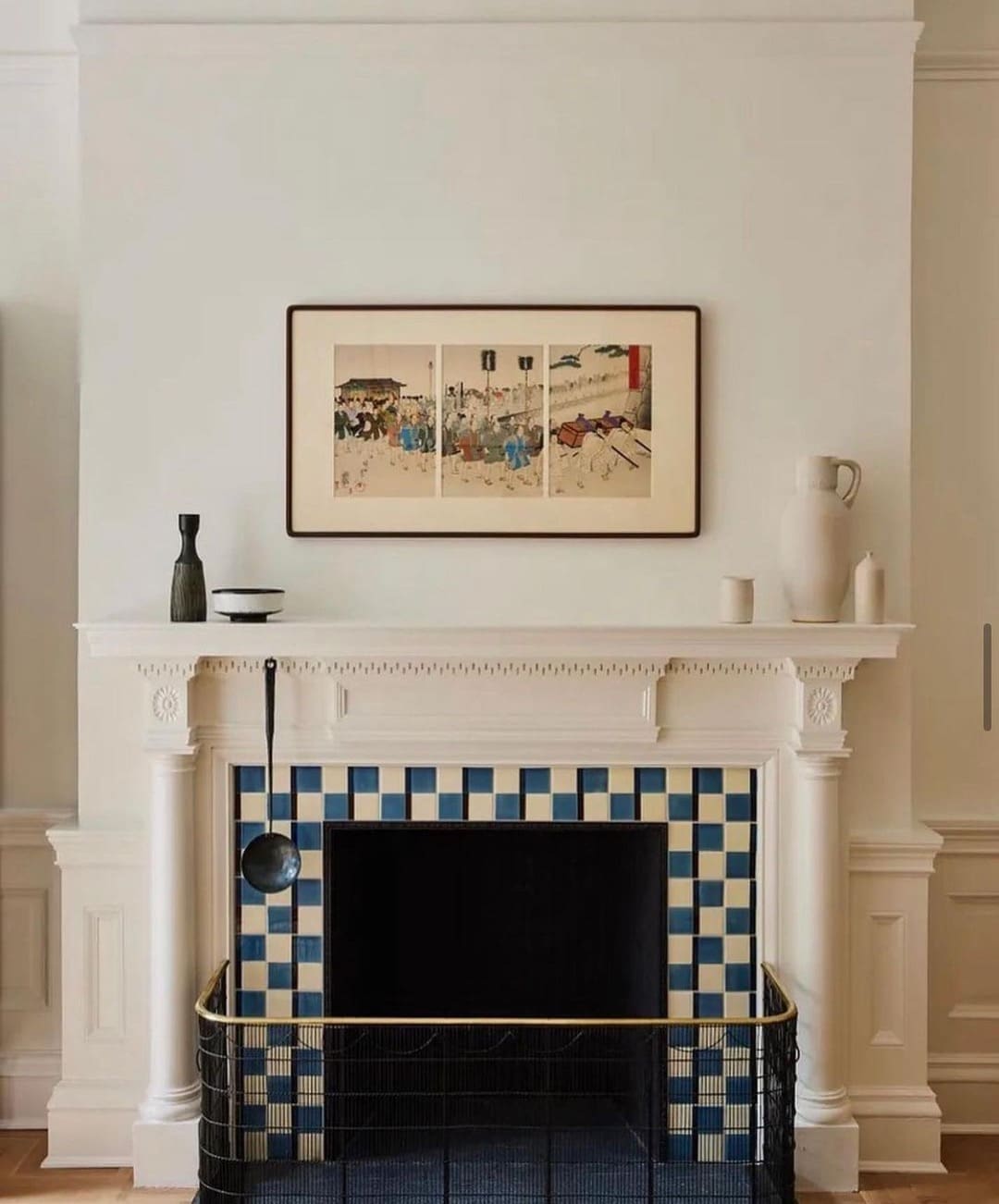 Concrete
Whether it's a concrete slab base like the fireplace below or a full concrete render fireplace, there's no denying this material is a fab choice.
If you want to achieve a contemporary interior, concrete is versatile and above all, cost effective. You can even add oxides to tint the render a different colour, such as white or black.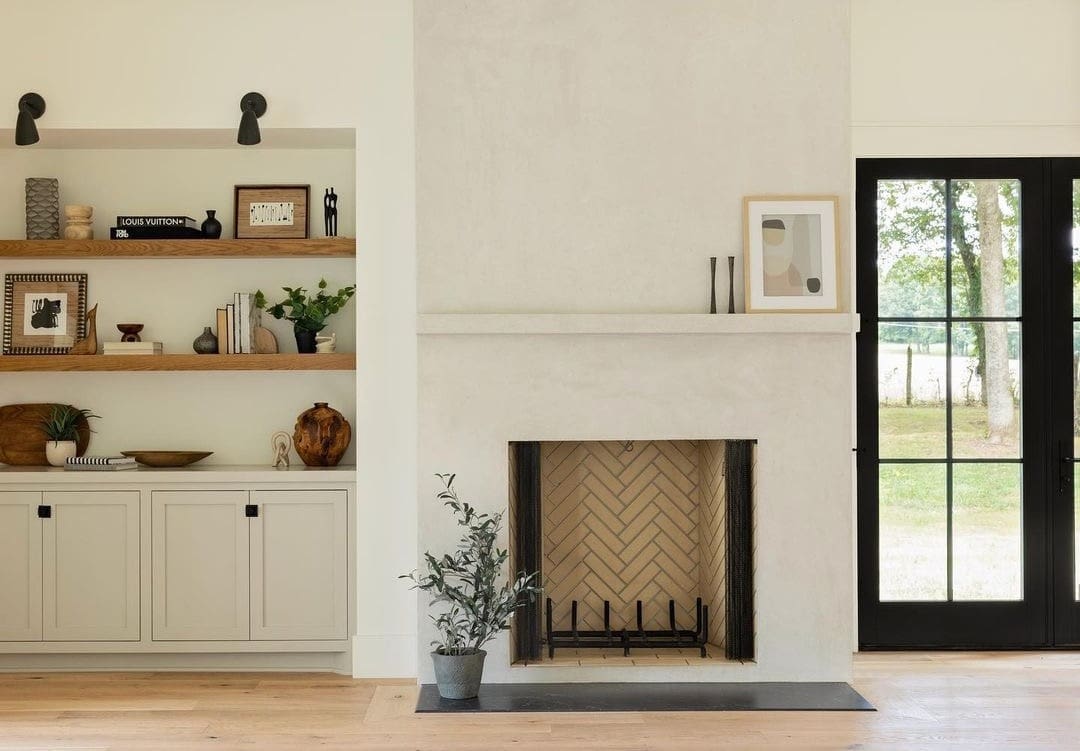 Herringbone tile
Timeless and beautiful, herringbone tiles are always a good idea! Depending on the colour, size or finish, you can make these work in virtually any style of home from Victorian to coastal, and contemporary too.
We also love that chevron tile used on the full wall of that fireplace below — so luxe!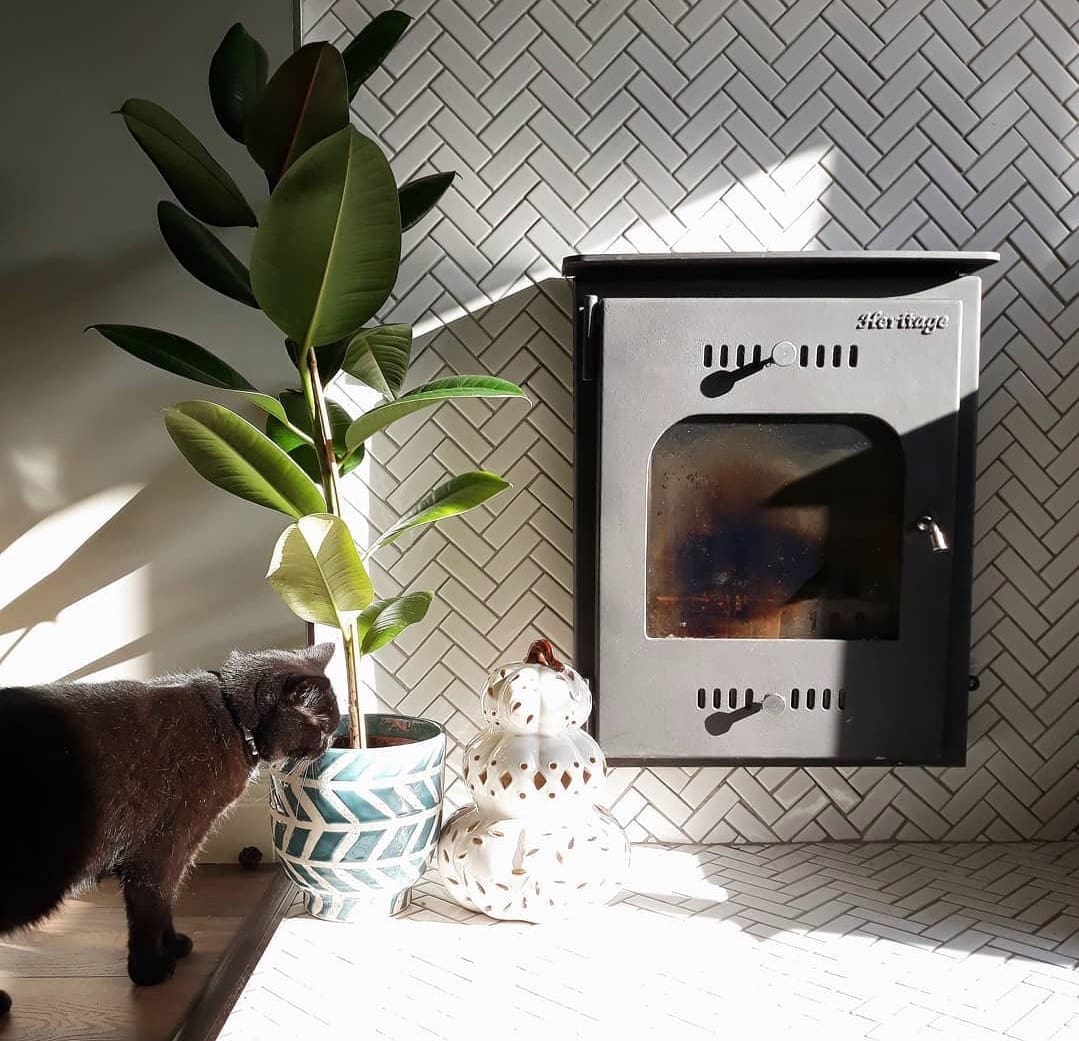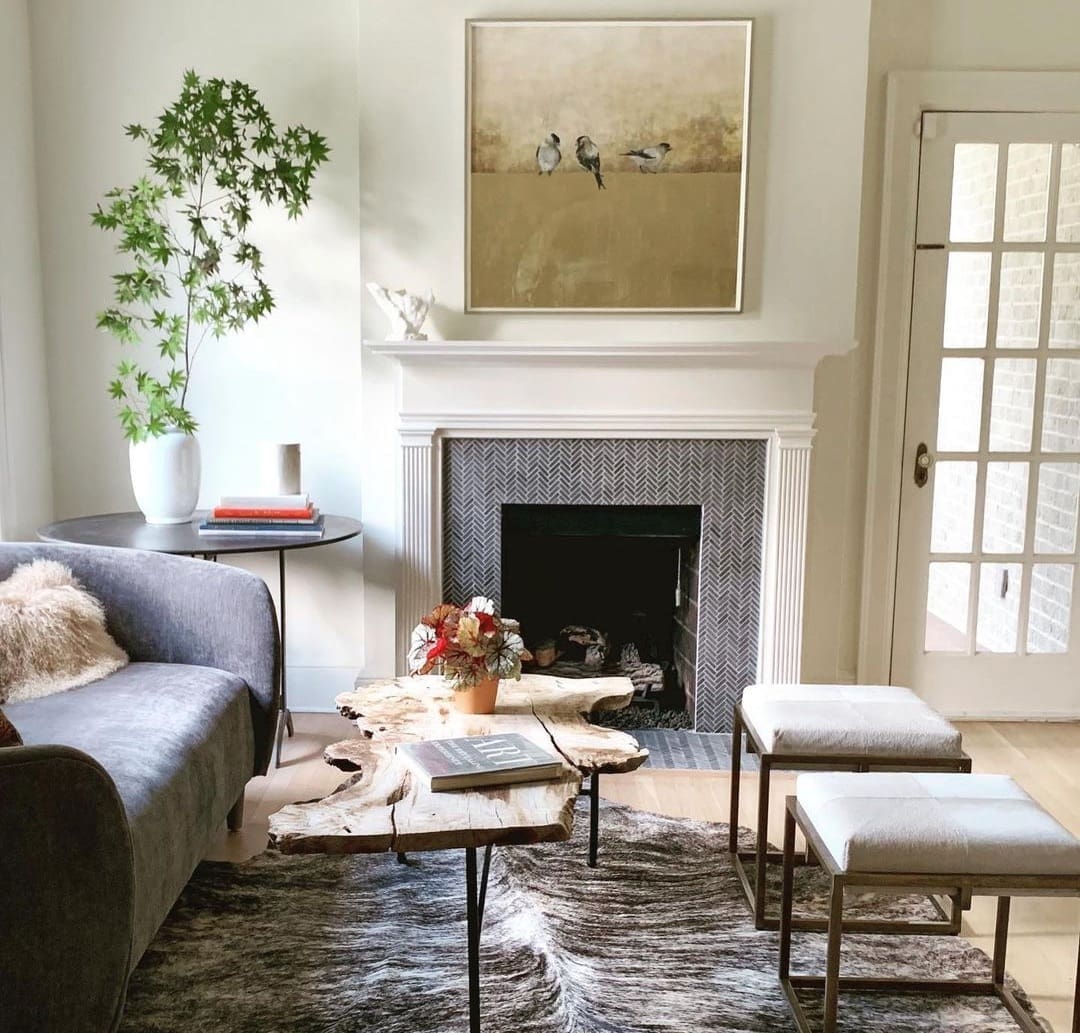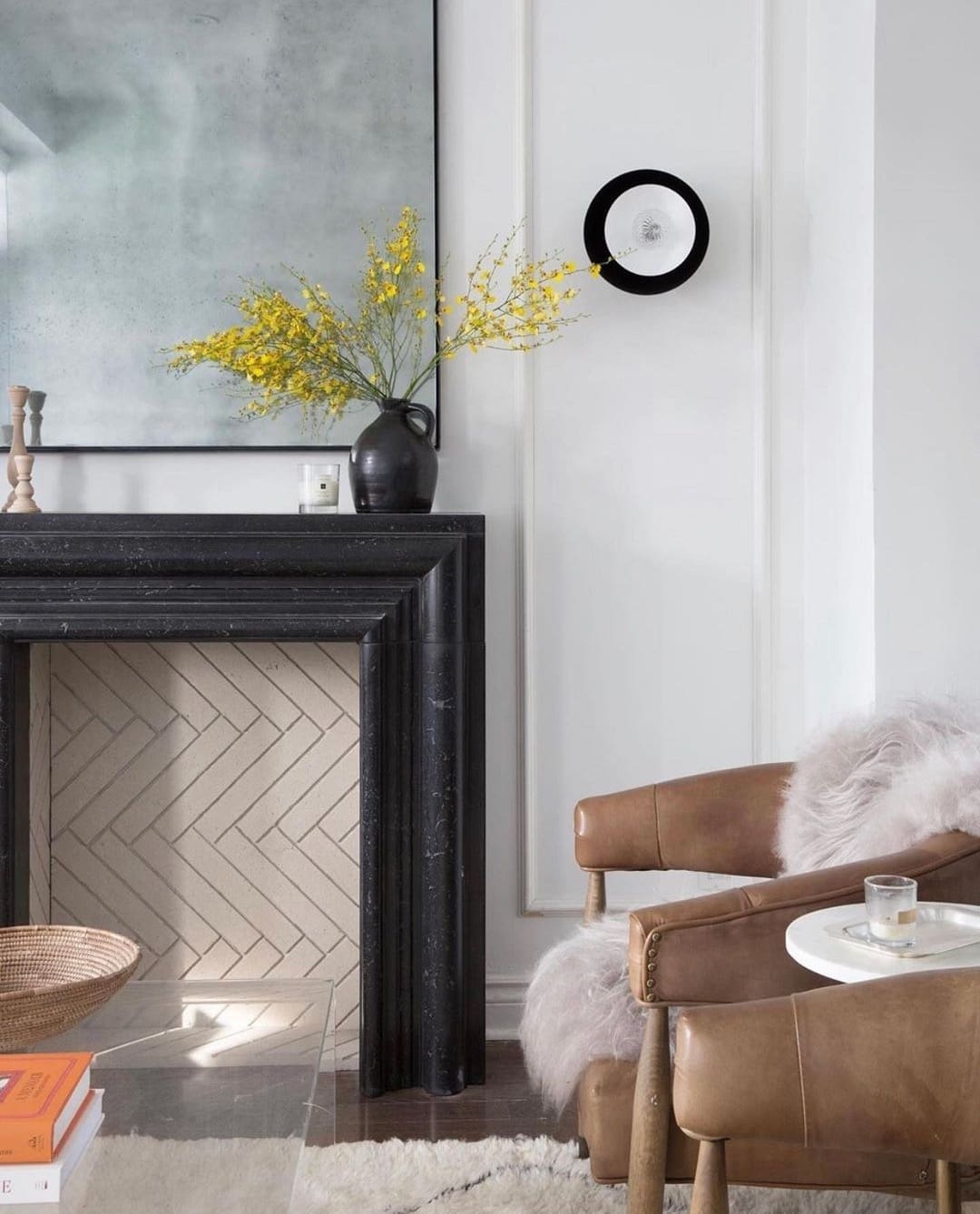 Solid stone slab
Be still beating heart! Mmmk, if you really want to amp things up and create a big design statement, you certainly can't beat solid stone!
Understated luxe and serious sophistication are guaranteed with this timeless and beautiful material. Use stone to surround your fireplace, or on the other hand, as a plinth to anchor your fireplace. This is our favourite look so we've gathered plenty pics of cool fireplaces using solid stone below.
You can also achieve the same visual impact by using extra large porcelain panel tiles in a stone pattern (more on this below). This material is more cost effective than solid stone and requires zero maintenance.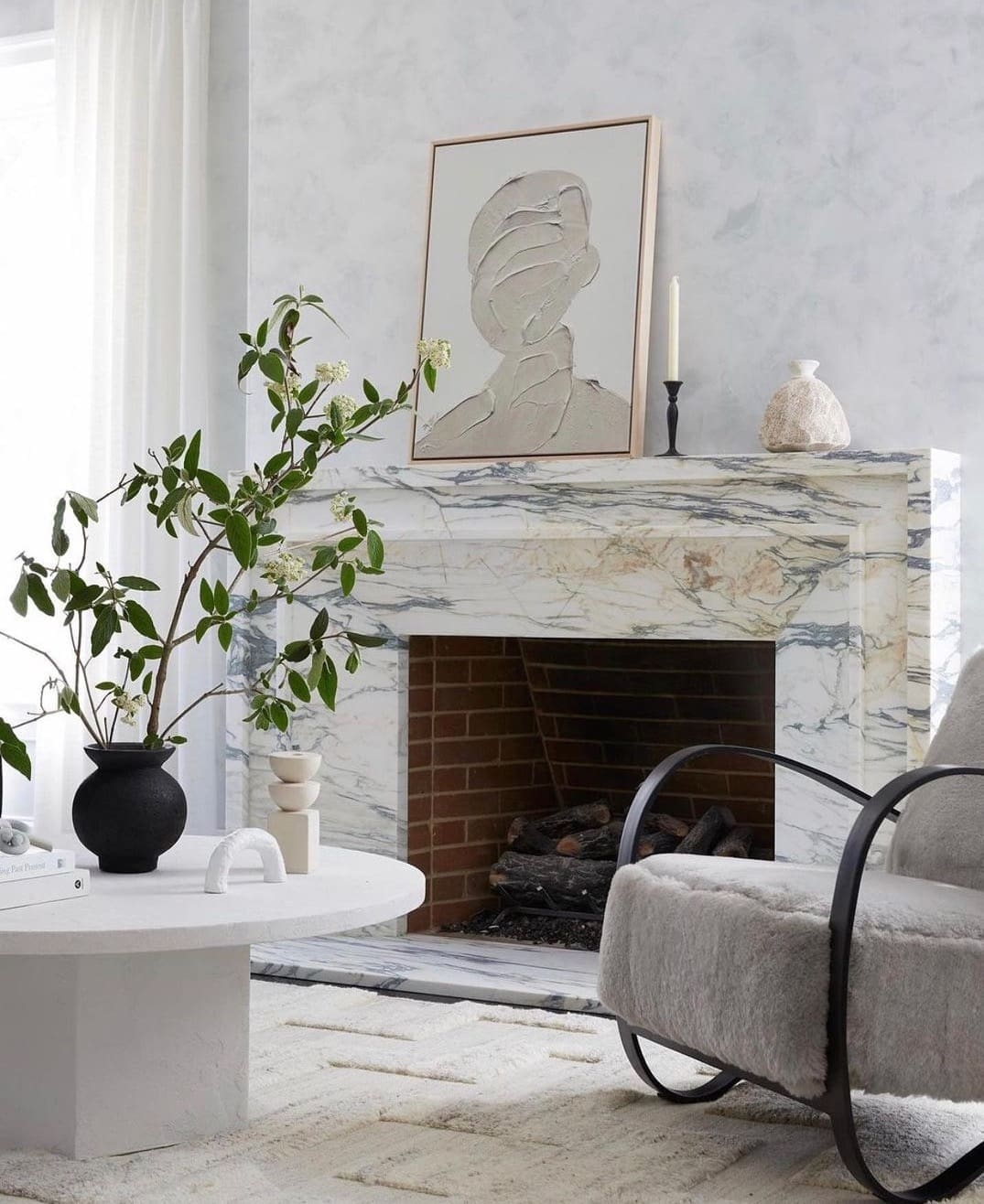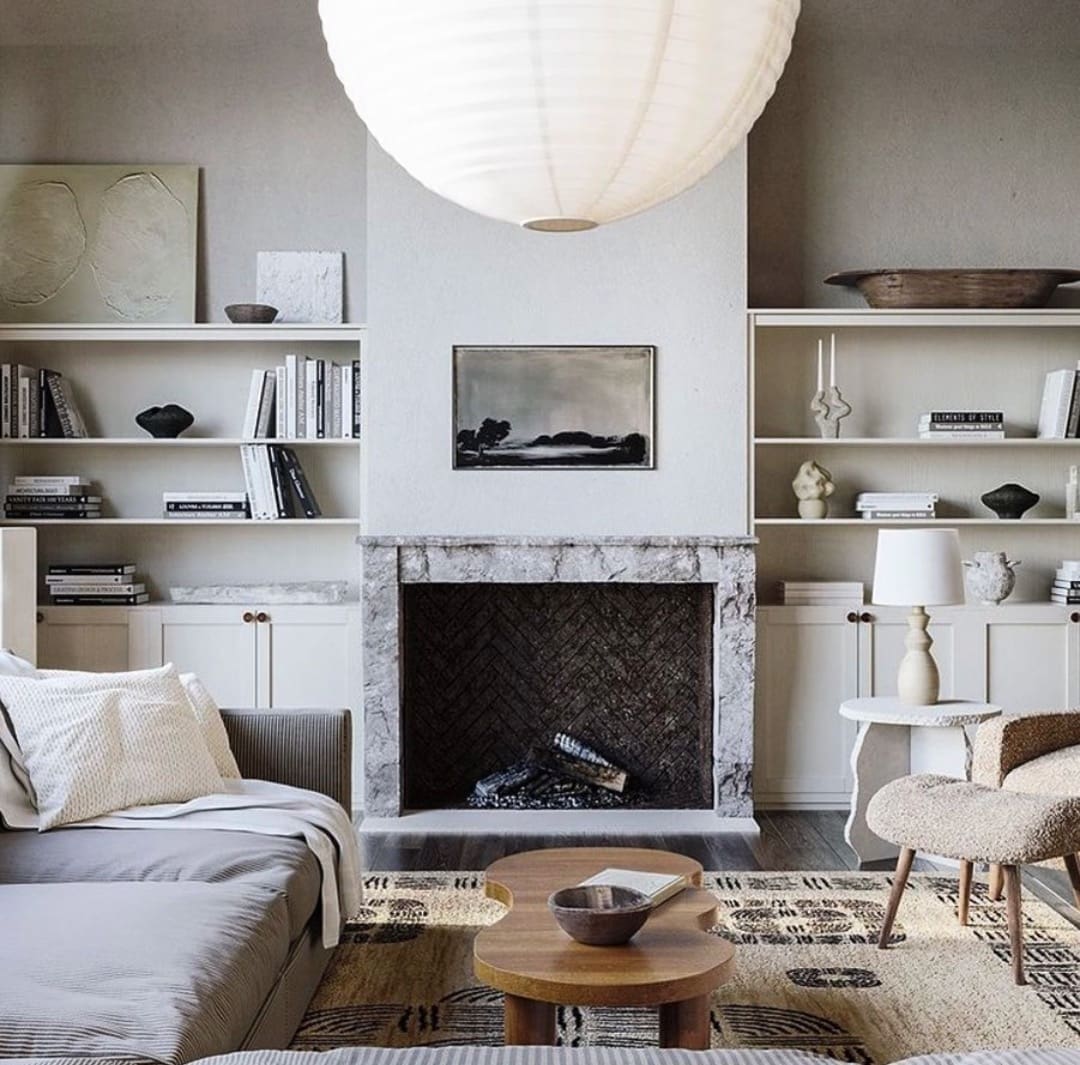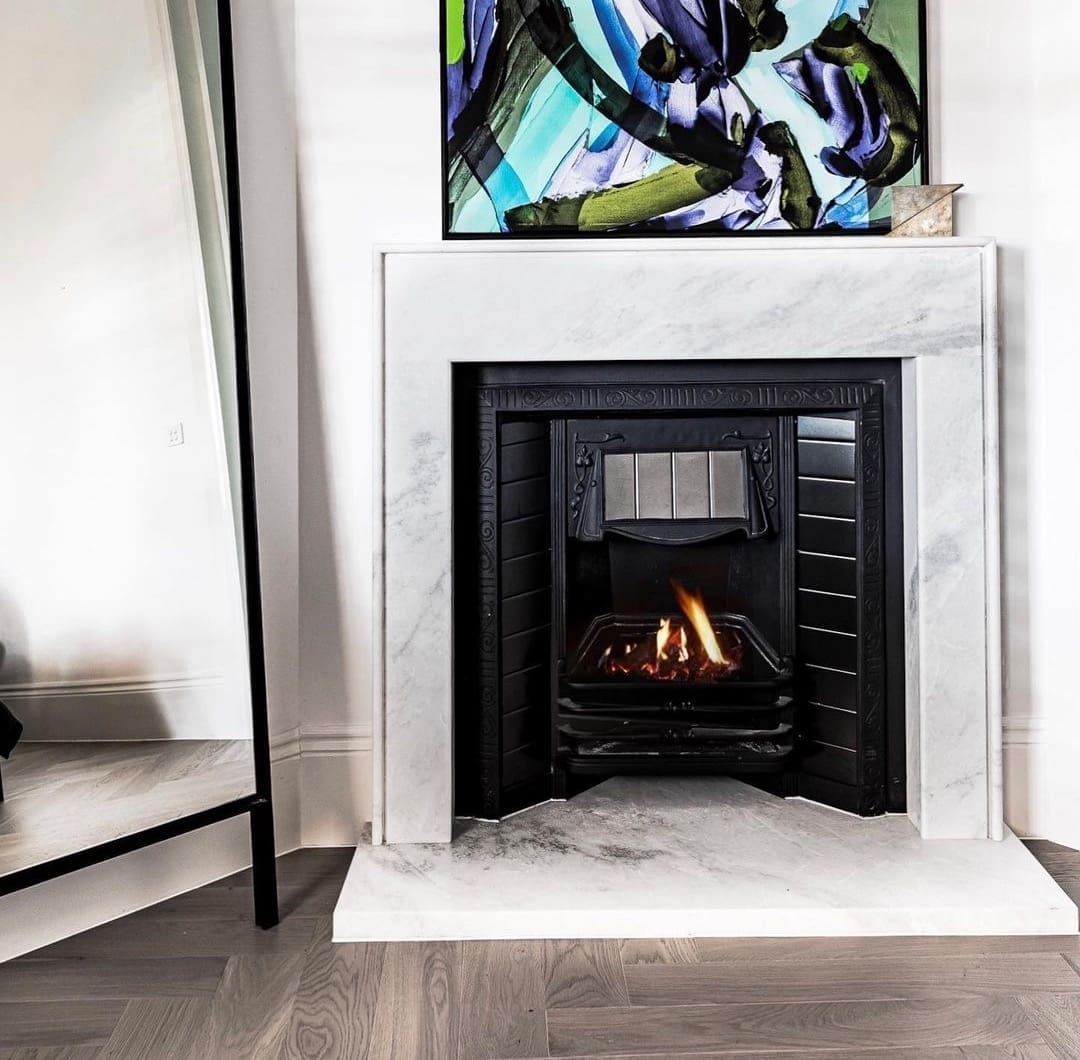 Victorian fireplace
If you're lucky enough to have period features in your home, celebrate them!
While traditional woods may feel a bit heavy in a contemporary home, a lick of white (or black) paint can instantly propel these beautiful fireplaces into the 21st century.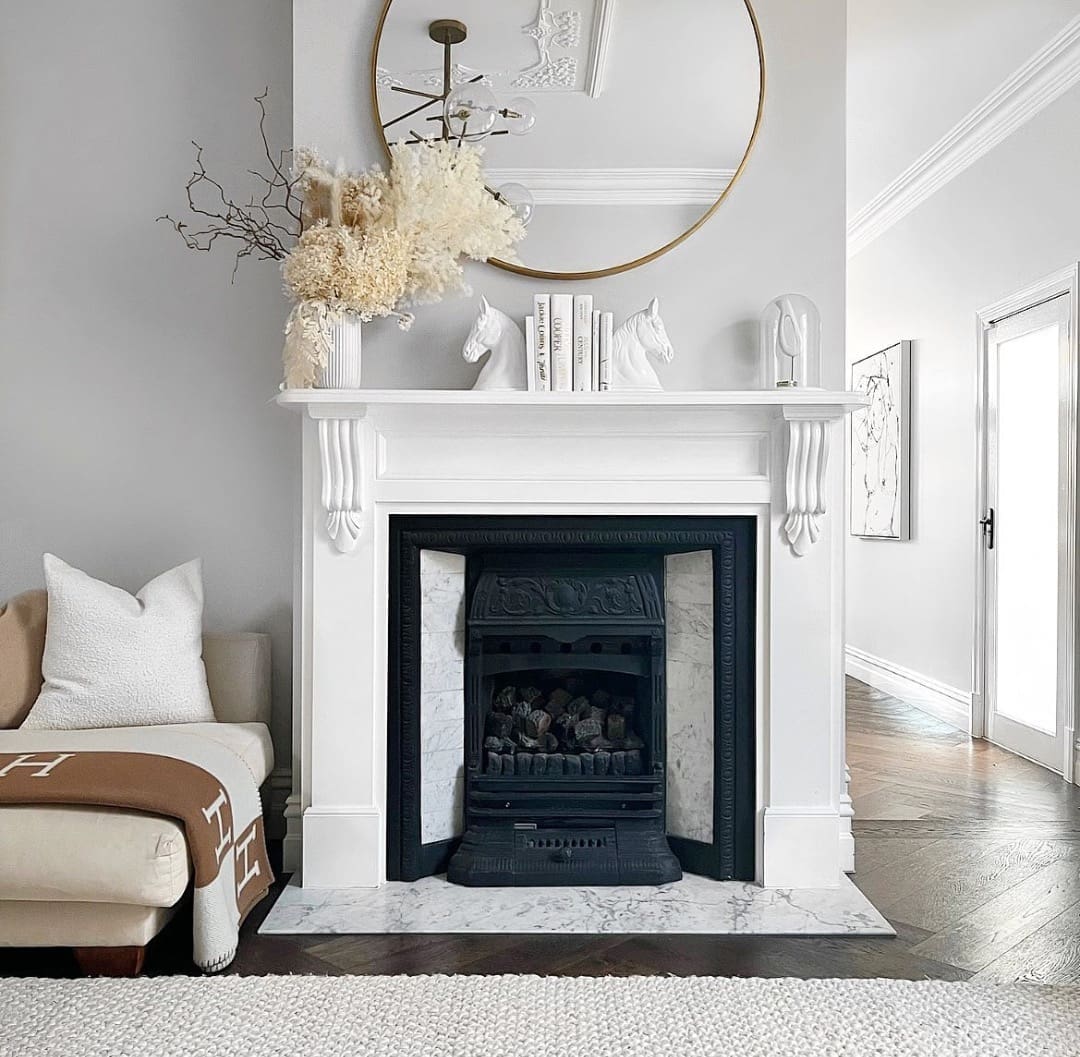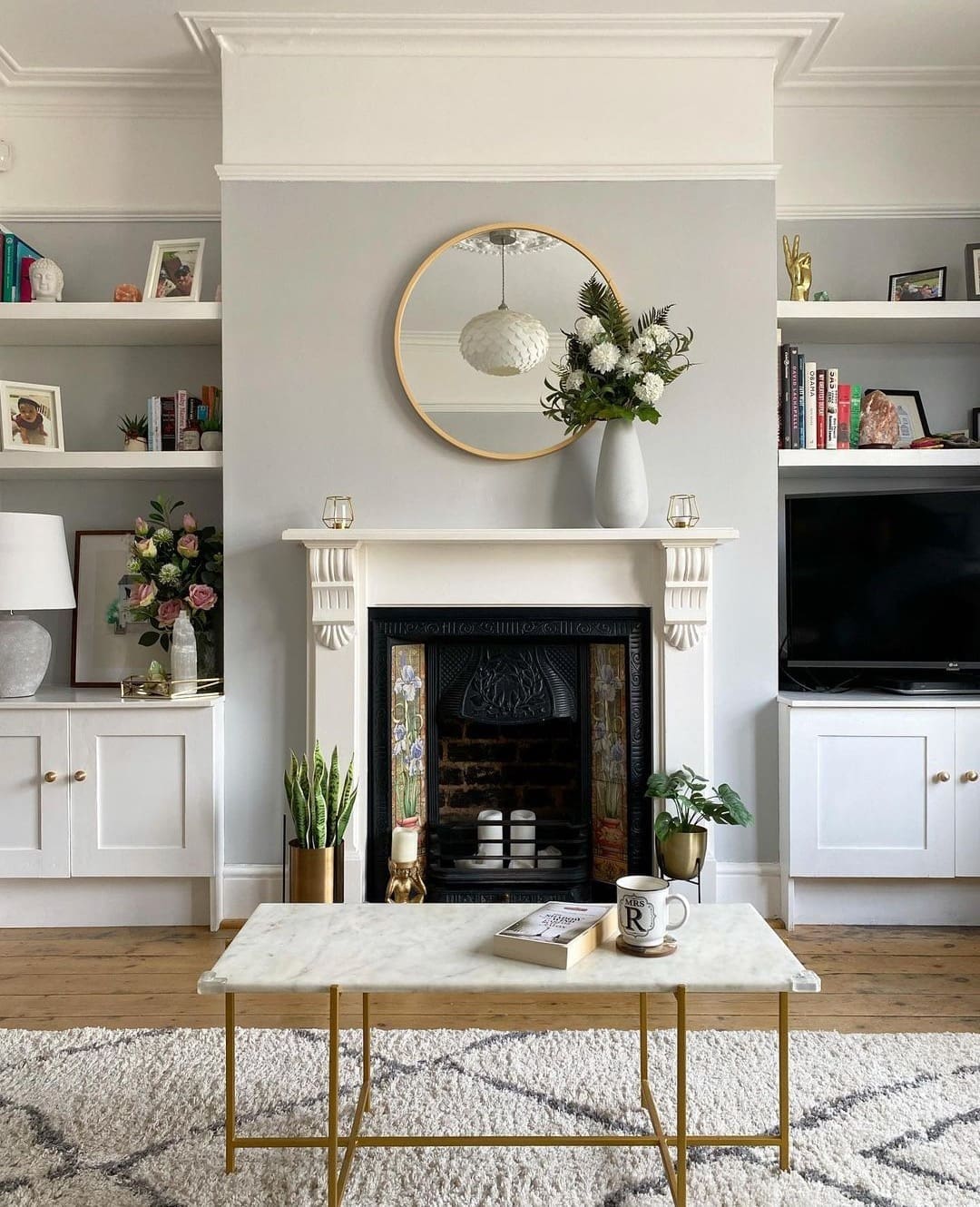 Cut stone
A classic but firm favourite for fireplaces is cut natural stone — from darker varieties like slate or bluestone to lighter shades like sandstone.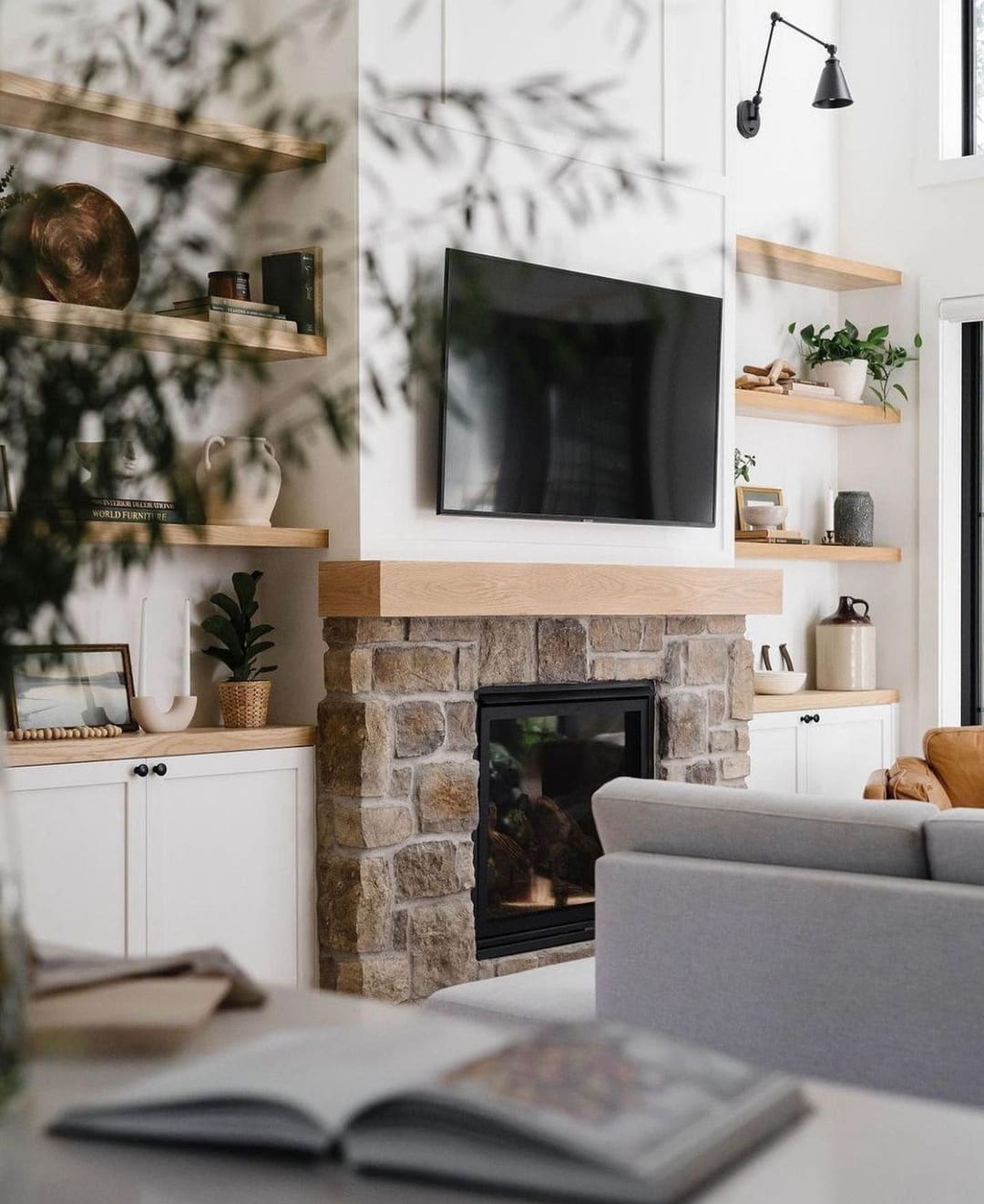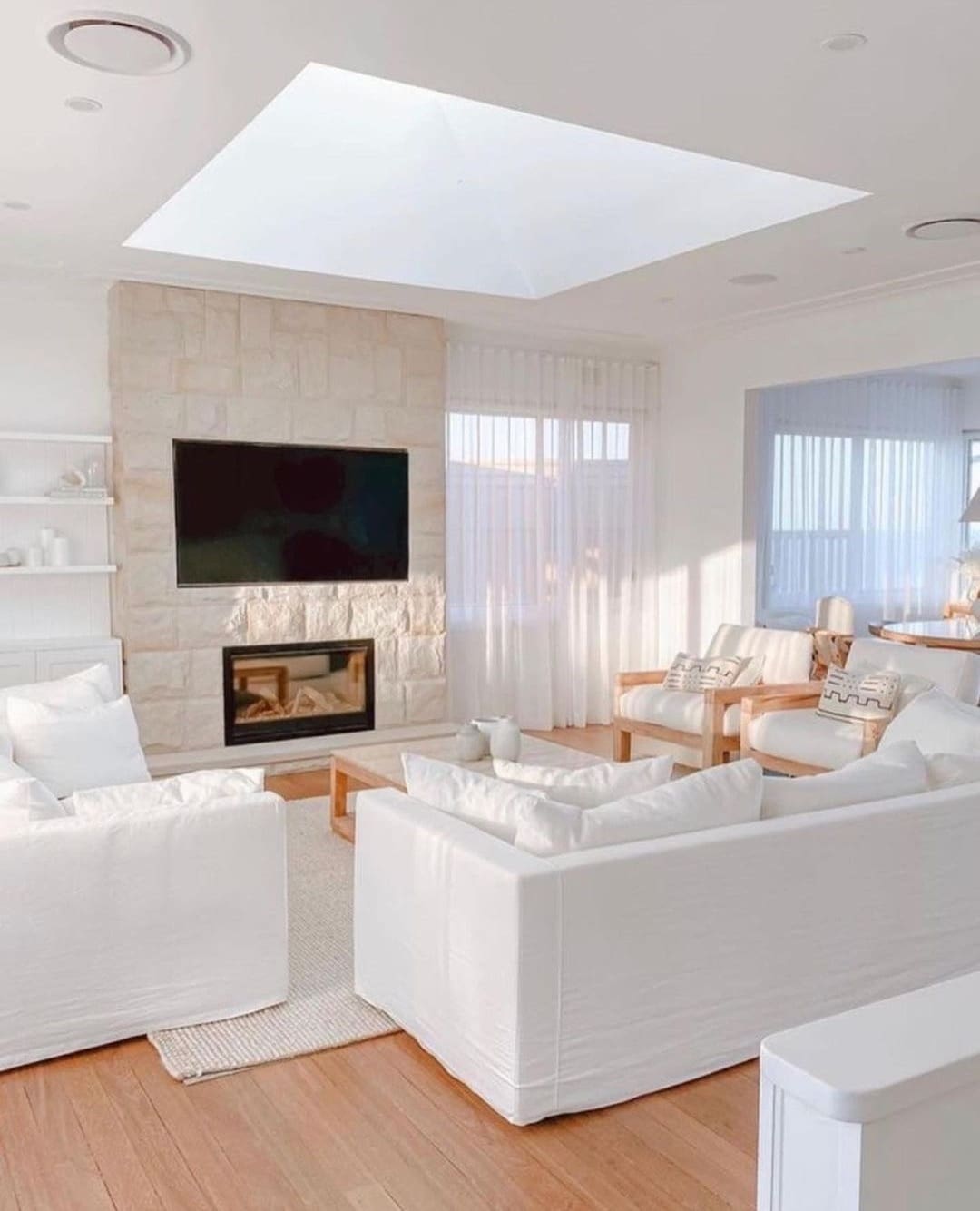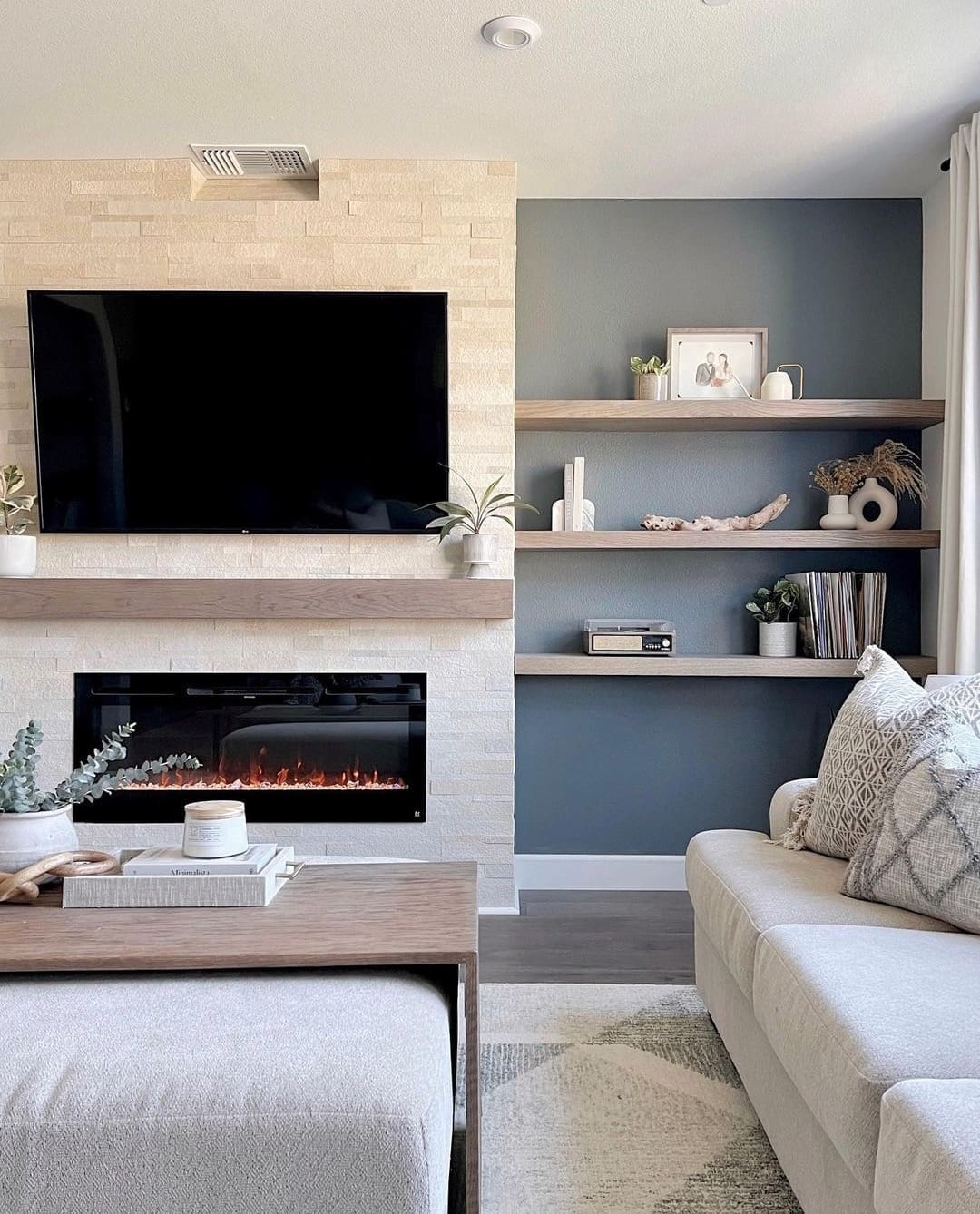 Moroccan tiles
If you really want to make your fireplace the focal point of the room, the stunning range of glazed and patterned Moroccan tiles will certainly achieve that.
And when one tile isn't enough, why not layer 3, 4 or 5 different types?!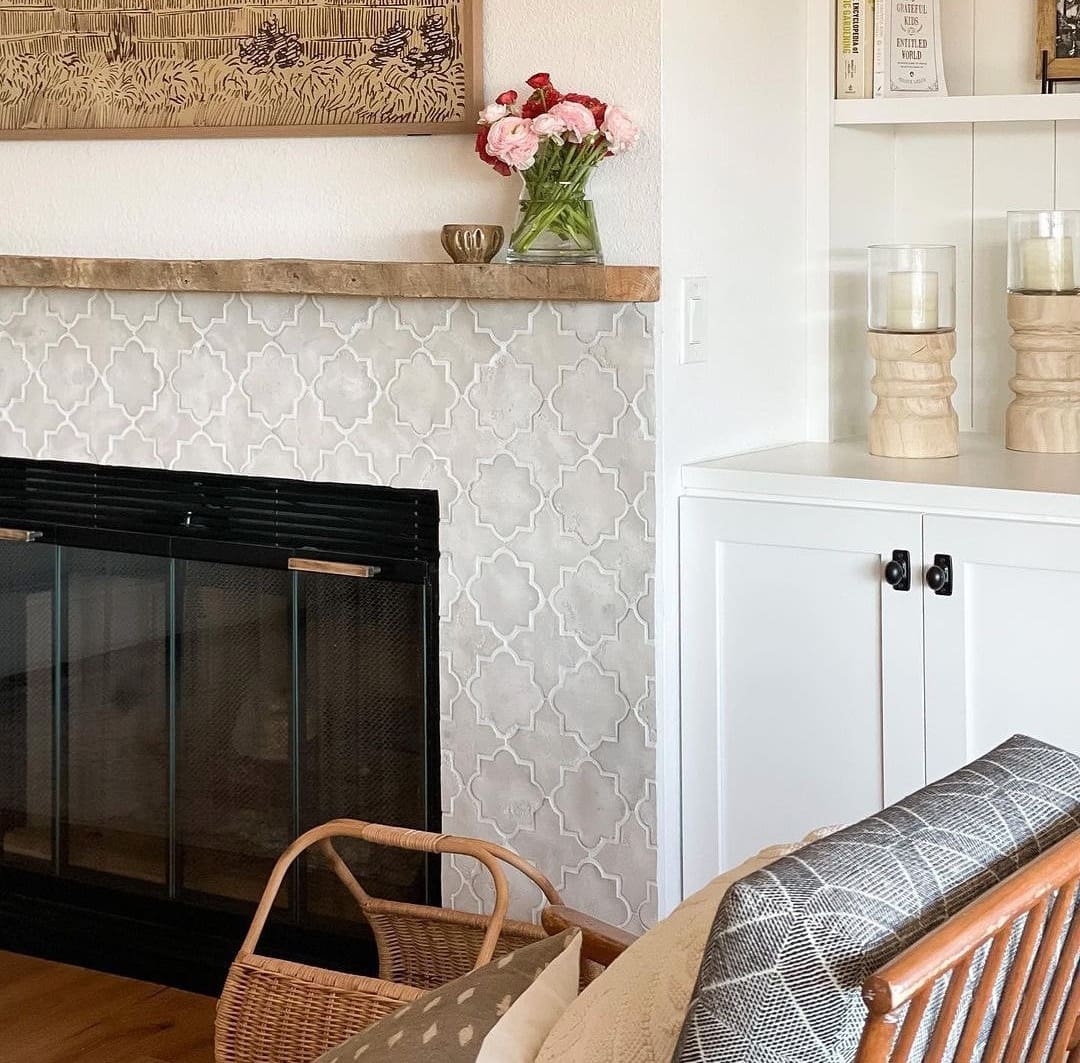 Square tile
The latest 'It' shape in tiles is square — certainly those with a colourful or glazed face.
If a bold colour is too much for you, check out how fab a simple white or black square tile can also look around a fireplace.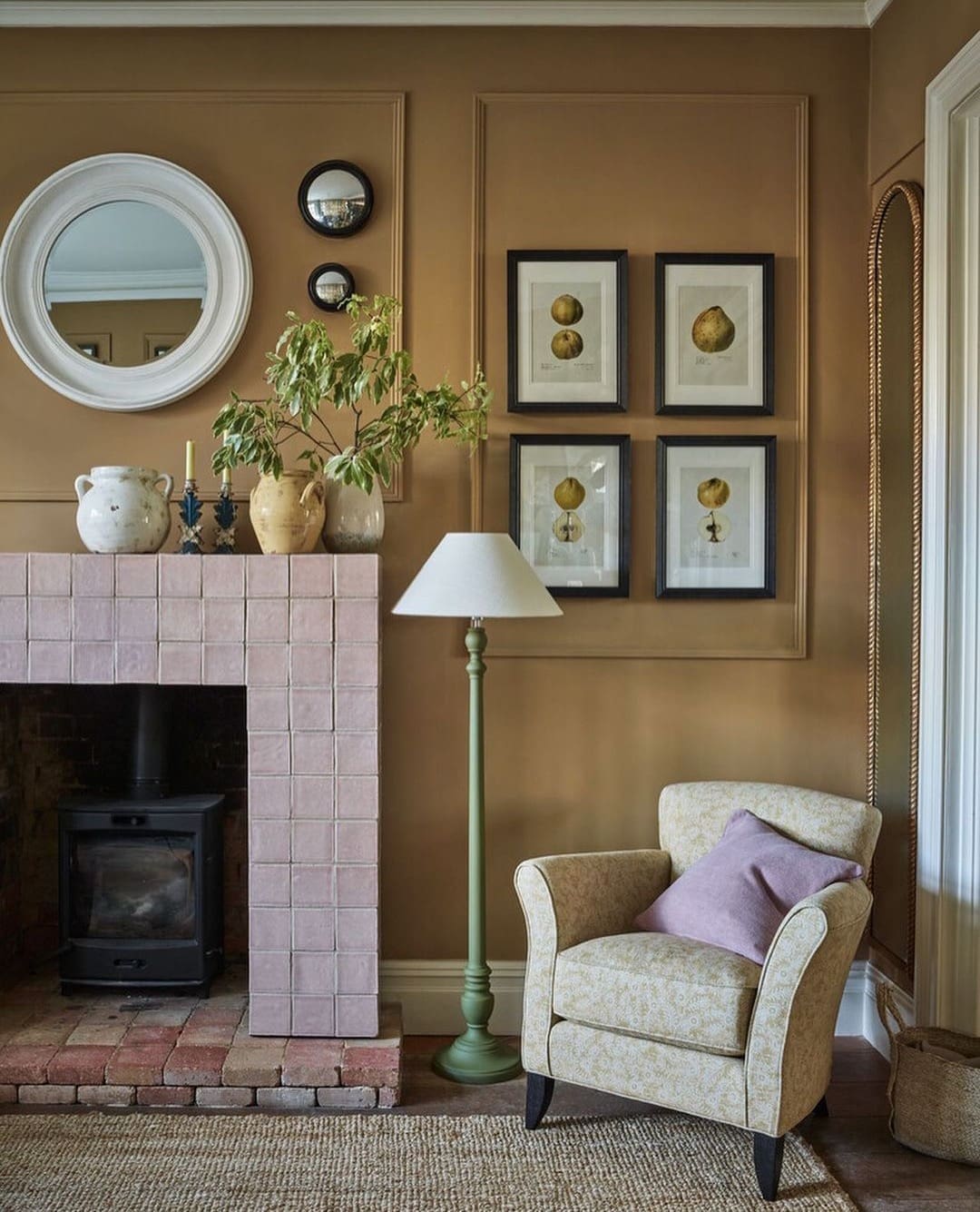 Brick tile
Another classic shape is brick or brick tiles but with the range of new finishes and colours, you can easily put your own modern spin on this look.
We also love how Michelle of Bask Interiors used a straight stack in the Hampton reno living room below.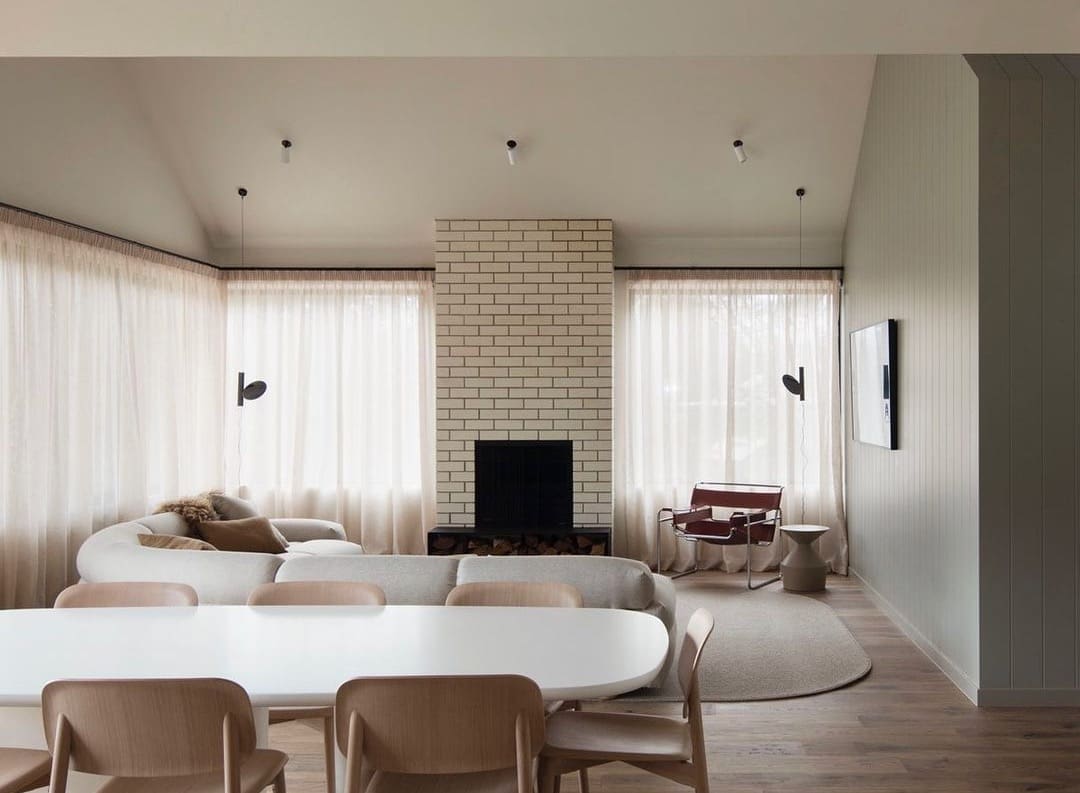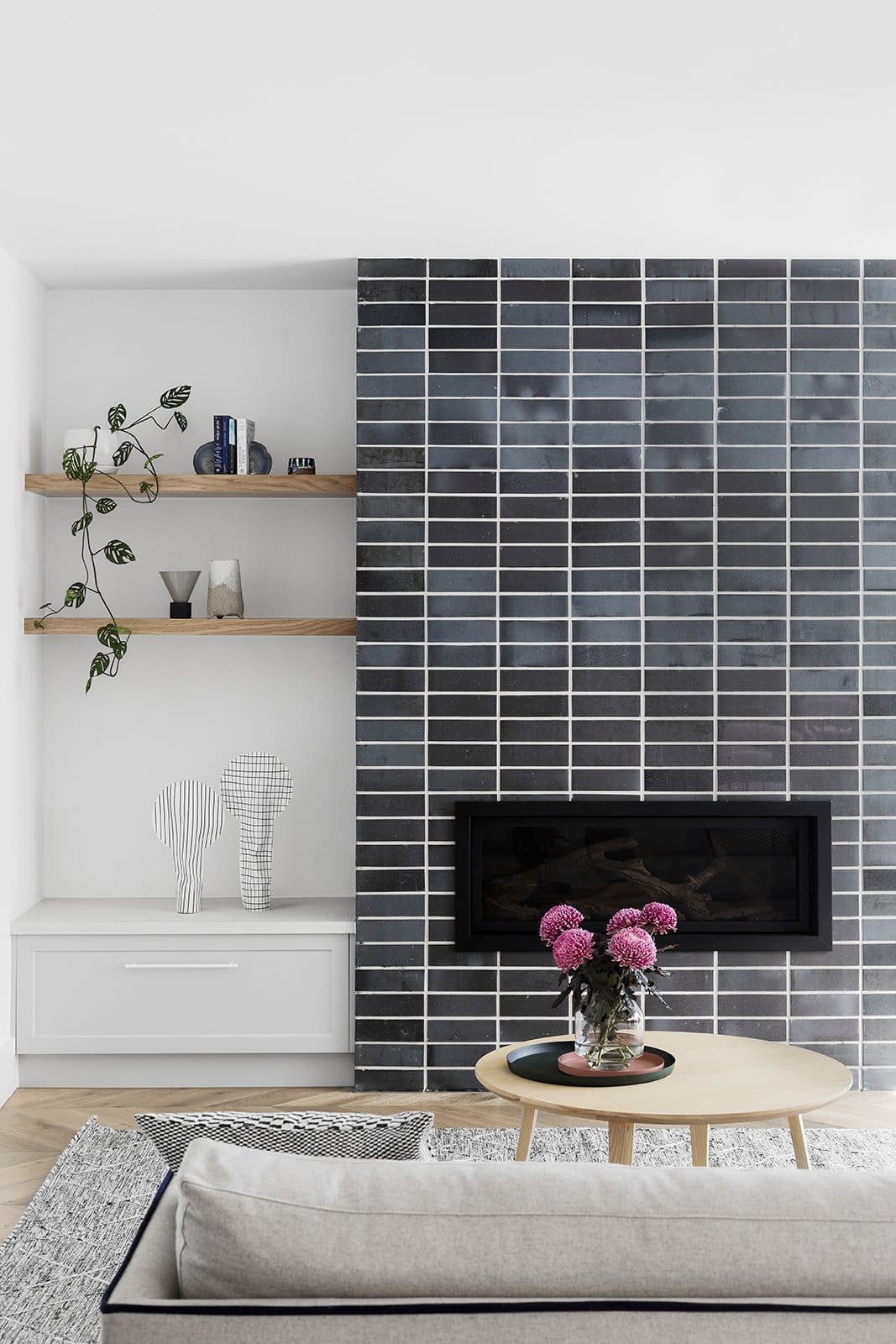 Metal cladding
We also love this bold statement from Canny Group in their Barn house project. They allowed the full-height rusted metal-clad fireplace and vaulted ceiling be the heroes in this space. The combination of rustic materials paired with polished finishes is so dreamy!
Large panels
Extra large porcelain panel tiles are above all the latest thing. They instantly create a high-end look and can be used anywhere from bathroom tiles, to kitchen splashbacks and of course, fireplaces.
This stunning living room has used a bluestone-look panel but you can also find them in concrete, marble, travertine and so many other patterns.
Which of these cool fireplaces is your favourite? Do you have a particular one you'd like us to share? Tell us in the comments below!
This article was originally published in April 2019 and continues to be updated with latest information and images.