Do you have a blank wall in the hallway you want to decorate? Or are you merely trying to give your bedroom a personal touch? Do you need inspiration for original paper wall hangings? One of the fastest and most practical ways to update your home is with wall-hanging craft paper. Any space can be given a new look by hanging paper crafts. You can begin with any straightforward paper wall hanging and see how they fit with a specific room in your home. Check out these incredible paper decoration ideas! 
3-D paper decoration
Source: Pinterest
Three-dimensional clouds and paper cutout hot air balloons make up this fascinating wall decoration. An umbrella and raindrops beneath the clouds are an alternative to this design. With these incredibly inventive paper craft ideas, you can create an impression of the sky. Incorporate your own originality into the process to produce more eye-catching designs for your wall. This wall decoration concept creates a cheery atmosphere in the interior design of your space.
Butterfly paper decoration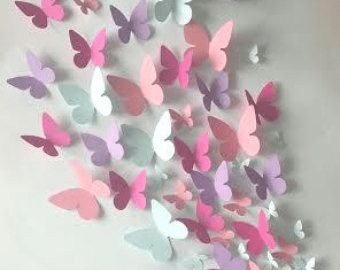 Source: Pinterest
A butterfly origami wall hanging is undoubtedly one of the best paper craft wall decoration ideas, if not the best. The Japanese art of origami involves folding colourful craft papers in an artistic manner to produce fascinating butterfly figures. Beautiful wall hangings for interior decoration are made by stringing these together. The wall hanging comes in more attractive different variants as a result of variations in shapes, sizes, colours, and how they are strung. Utilise this incredible design to give your walls the perfect eye-catching appearance.
Paper punch decoration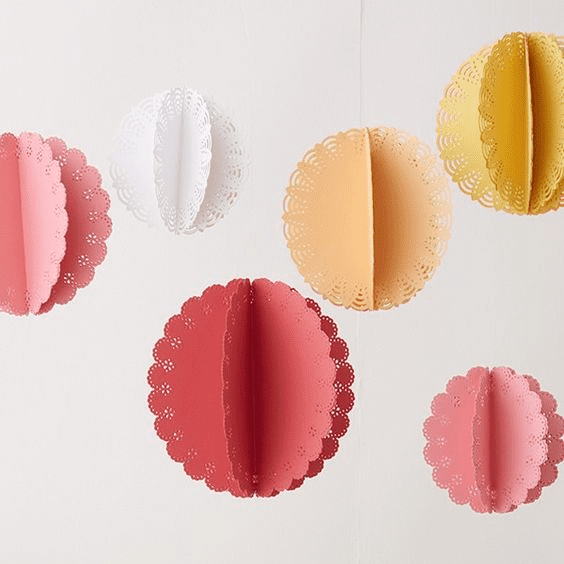 Source: Pinterest
Unwanted scraps and other paper should be cut into circles. Add a thread to these circles of paper. Make several of these strips from pieces of paper cut into circles. Play with colour if you are using handmade paper. Hang the individual strips to another thread when you are finished. And hang this wall decoration in a stylish manner on your wall. Arrange the paper pieces so that the pattern has a curtain-like appearance and appears woven or intricate.
Thread tassels and paper decoration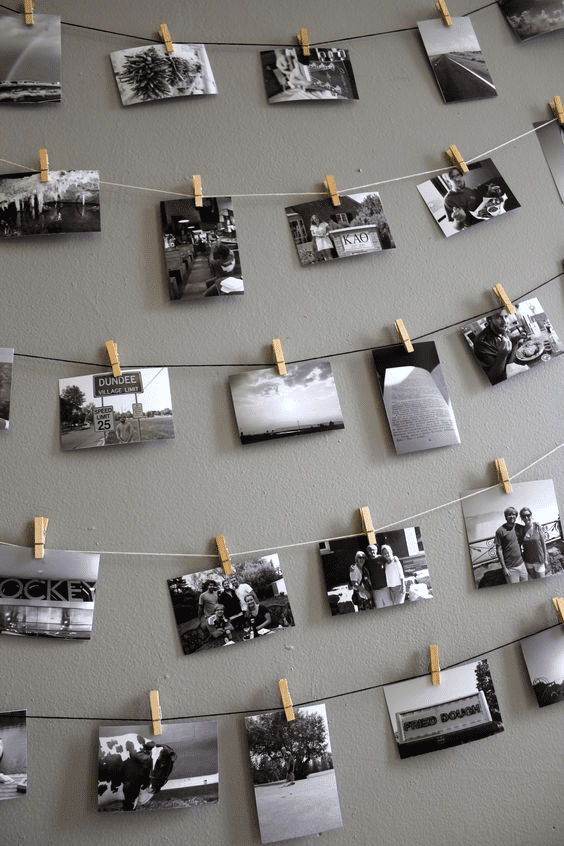 Source: Pinterest
This wall decoration is made up of a network of interwoven thread tassels with several rectangles of paper sandwiched in between. Attach printed photos to the pieces of paper. The layout provides a chic way to show off your family photos on the wall of your bedroom. The layout is functional as well as decorative.
Moon paper decoration
Source: Pinterest
The various moon phases are depicted on this wall hanging. The various moon shapes cut out of black-coloured paper are strung together on a thread. A thread tassel is attached to the bottom end of the design to enhance its attractiveness further. The wall hanging harmonises beautifully with the white-coloured wall.
Mirrors and paper flowers decoration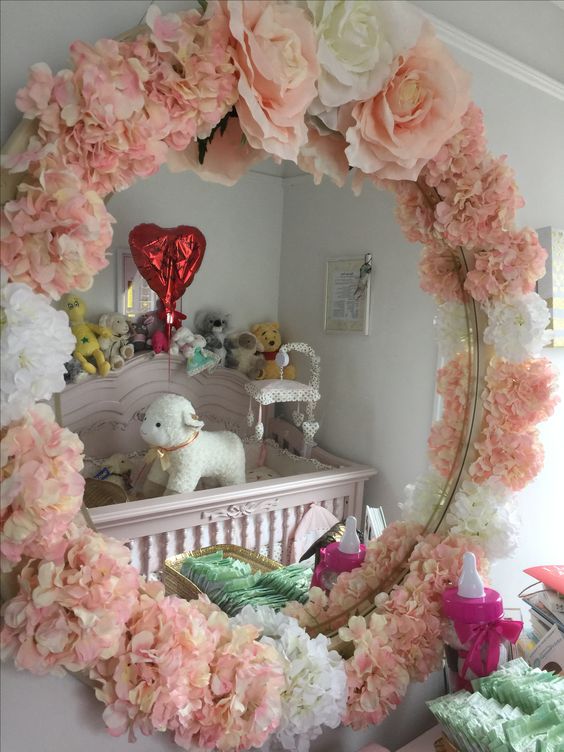 Source: Pinterest
Interesting paper wall decor ideas often include mirrors as an additional component. Mirrors with circular shapes are attractive and enhance the appeal of your designs. This wall decoration also includes circular mirrors and three-dimensional paper craft.
Snowflake paper decoration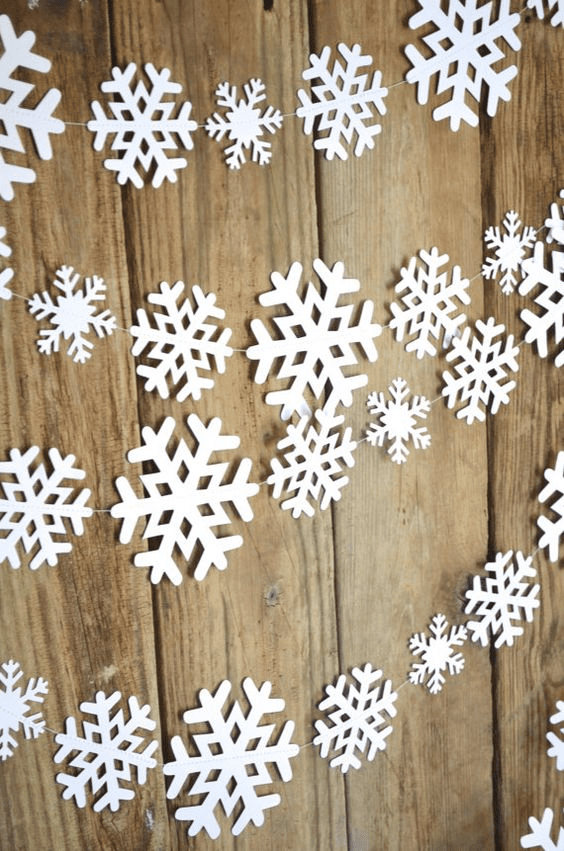 Source: Pinterest
Beautifully crafted snowflakes made of paper make up this wall hanging. Your home's decor is given a unique makeover by it. Additionally, the pattern can be added to your home's Christmas decorations.
Paper hearts decoration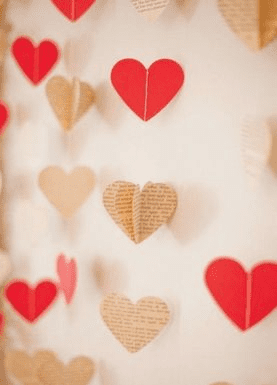 Source: Pinterest
Red and pink are good colours to use in the design, along with others. For the design, you can also select various tints of a single colour, like pink. This wall hanging creates a peaceful atmosphere in your house. Naturally, the craftwork is ideal to dedicate to or give as a Valentine's Day gift.
FAQs
What is the easiest way to decorate a bare wall?
DIY paper decoration and origami are the easier way to decorate a bare wall.
Can we make wall decorations out of recycled paper?
Yes, recycled paper can be used to make wall decorations. It can be used to make garlands, paper wall frames, etc. To make your walls interesting and appealing, you can also use it to make wall decorations and inspirational posters.
Got any questions or point of view on our article? We would love to hear from you. Write to our Editor-in-Chief Jhumur Ghosh at
jhumur.ghosh1@housing.com