Natuzzi Italia is known for combining style and function to suit living spaces. Whether you're decorating an imposing office space, complementing a relaxing bedroom, or outfitting a more formal drawing room, Natuzzi Italia reflects boldness, presence, and stability upon its surroundings. We've chosen just a few highlights to showcase this fine Italian furniture, in hopes that you'll come to visit us in person to explore our Natuzzi Italia offerings.
Natuzzi Italia Sofas
These innovative sofa designs merge comfort and contemporary fashion.

For flat lines, retro-modern considerations, and bold colors, explore the Ido sofa. The Ido creates a pleasing, horizontal line, allowing your guests to focus on their surroundings. This sofa is appropriate for a home with retro decor or a modern office.
The Herman sofa is best for that comfortable, home feeling. With the support of steel and a modular configuration, this is your best bet for a homey and comfortable Natuzzi Italia sofa.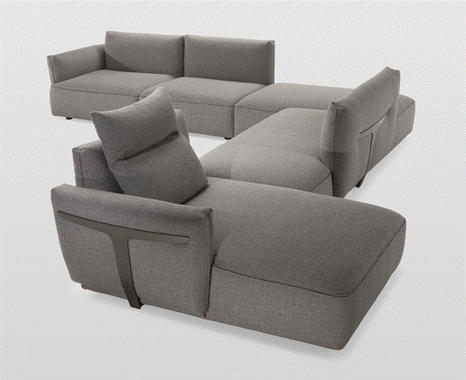 Are you looking for a stately, classic look, best suited to a formal sitting area or office? The La Scala sofa provides that standard Chester look with a more contemporary footing. This is the sofa for you if you're interested in expressing a combination of the traditional and the forward-thinking.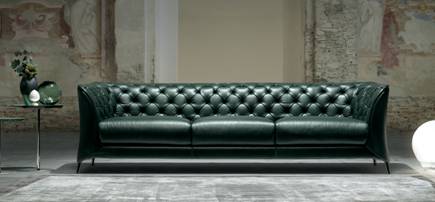 Elevate Your Office with Natuzzi Italia Desks
The Eros table radiates stability and security, making it the perfect piece to help you secure trust and close deals in your office space. Solid and lean, there's transparency here, with no outcropping hiding the space beneath your elbows. This is a bold, organized, competent professional aesthetic. Are you up to the task?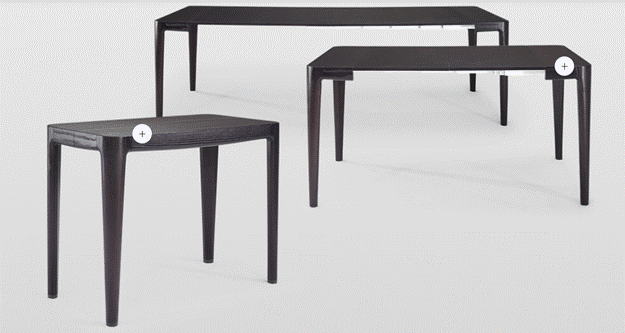 Would you rather appeared more structured and creative? There's a Natuzzi Italia piece for that, and it's called the Omega. Colored by a coffee shade stain, you can customize the top of this desk (it's pictured here in marble). This is ideal for a creative entrepreneur, an architect, or anyone wishing to convey an innovative feel to their professional day. Does that describe you? Consider the Omega.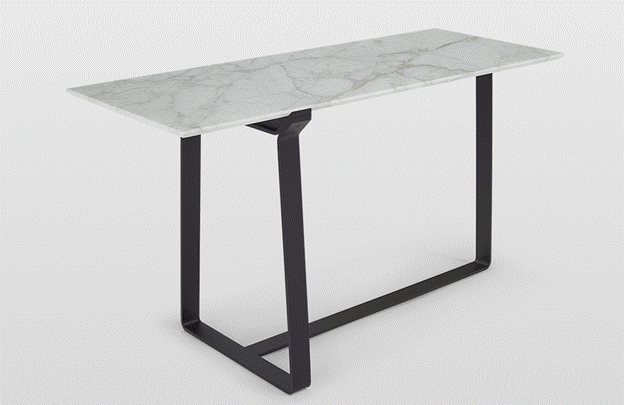 Find Modern Comfort with Natuzzi Italia Beds
Do you want to experience the streamlined modern aesthetic without sacrificing the fine comfort of bygone eras? Natuzzi Italia beds are the best of both worlds. With inviting, upholstered headboards, Natuzzi Italia beds evoke symmetry, balance, and a sense of belonging. This type of bed is just the type of welcome you need to claim your own domain after a tedious day of work. Focused on principles like harmony and reflection of living your best life, Natuzzi Italia beds will inspire feelings and dreams of comfort and refreshment. These beds are the pinnacle of reflection, poise, and simplicity.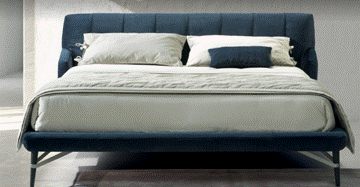 Svevo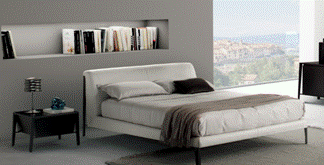 Diamante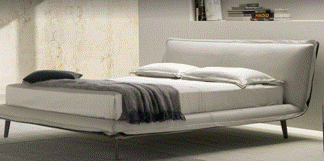 Piuma
As a valued customer, you're able to customize and configure each bed to your standards – and if you visit us in one of our Central New Jersey showrooms, we'll guide you through the customization process.
Where Can You Find Natuzzi Italia Furniture in Central New Jersey?
Are you ready to check out Natuzzi Italia furniture in person? We have Natuzzi Italia furniture on display at our showrooms in Howell and Middletown (Monmouth County). Please stop by, have a comfortable seat, and ask us your questions in person. We're also able to calculate costs and arrange shipment on a day that works best for you. Let's look at your budget, select the best option for you, and figure out how to make it happen.
Visit our Central New Jersey showrooms today or call us at (800) 275-4647.