The Maharashtra Housing and Area Development Authority (MHADA) and Chadha Developers under the Pradhan Mantri Awas Yojana, are giving away 1000 units of 1BHK at Chadha Residency under the PPP project lottery for the EWS- 'Akshay Tritiya lottery Scheme 6'. The scheme opened on March 30, 2023 and closes on April 28, 2023. The lucky draw for this MHADA lottery under PPP will be held on May 1, 2023. Note that this lottery under the PPP model is only for EWS segment and people with monthly income less than Rs 25,000 can only apply for this lottery. Also, as this is under the PMAY scheme, lottery beneficiary should not own a home anywhere else in India.
Chadha Residency is located at Vangani near Badlapur station and is spread across 100 acre. It is located 10 minutes from the Vangani railway station. The original cost of the 1 BHK at Chadha Residency is Rs 14,49,000. After deducting the PMAY subsidy of Rs 2,50,000, the cost of the 1BHK comes to Rs 11,99,000.  The Maha RERA registration of the project under the lottery is P51700028831.
Floor plan
How to apply for Akshay Tritiya lottery Scheme 6?
People interested in applying for the Akshay Tritiya lottery Scheme 6 have to pay an application fee of Rs 5,000. The application fee will be refunded within 7 days for unsuccessful applicants.
To apply for this lottery, visit https://lottery2021.in/
Click on the 'Click here for application form' box on the page, where you will get a form.

Enter details and click on 'Register and Pay' to apply.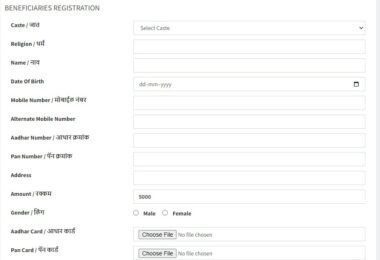 Once payment is done, click on 'Click here for payment receipt print'.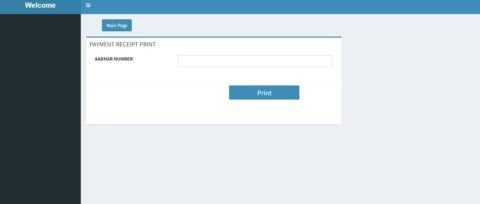 Enter Aadhaar number and click on print and get an acknowledgement printed for your payment.
Contact details
Site address
Chadha Residency, Near Gandhkuti, Karav Village, Vangani (W) – 421 503, Tal. Ambarnath, Dist. Thane.
For more information, you can call or WhatsApp on 8800171005.
Got any questions or point of view on our article? We would love to hear from you.
Write to our Editor-in-Chief Jhumur Ghosh at 
jhumur.ghosh1@housing.com