Whether you're looking for a large dining room table because the table you have is far too small or just need a furniture refresh, our furniture stores that are located in Monmouth County, New Jersey, offer a wide assortment of tables and chairs to match. Read on for some of our favorite selections in addition to what's out there as far as dining room collections go and how you can create a unique look by making one simple switch.
This dark brown rectangular table comfortably seats eight people. It has a straightforward design with a timeless look and touch of rustic (which is so in now). Choose from a set of just chairs or chairs with a bench. The tabletop comes with a plank and peg effect. Its seating is firmly cushioned with stitch-enhanced vinyl upholstery. Our current sale price is just $471.75 for the table. This collection also comes in a high top that seats six.
Riverside Belmeade Table 15850
With traditional touches, this classic and elegant rectangular table by Riverside Furniture won't ever go out of style. Instead of designing this to be a piece with sharp edges, the designers softened its look by adding round edges. The table is complete with an old world old finish and solid wood veneers that create a neutral pallet. Current price: $920.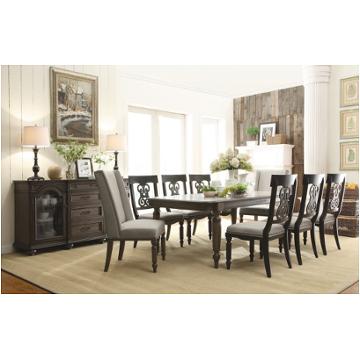 Dining room tables come in all different shapes and sizes. While wooden rectangular tends to be a customer favorite, there are plenty of other choices including by not limited to the following.
Shape: Round, Oval, and Square
Material: Glass, Metal, Marble, Laminate, and Tile
Style: Industrial and Rustic
Seating Size: 6, 8, and 10+ people seating
Height: Most are 30 inches tall, pub tables are taller
The simple switch: Make your dining room extra unique by mixing and matching between dining room table chairs either go with completely different chairs altogether or chairs on one side and a bench on the other.
Read on for more table ideas.
634 Series Dining Table By Jofran Furniture
This series was created to fit in with all high-end homes and residents who desire a traditional style with charm from the old days. Welcome to the Grand Terrace! When you have extra guests, just open up its butter leaf extension. Additional features of this large dining room collection include: acacia veneer and solid construction and upholstered side chairs with nailhead accents. Our price: $970.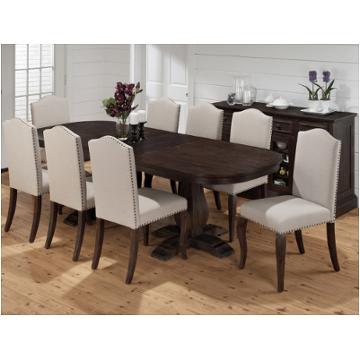 TuscanoMelange Rectangular Dining Room Table by Aico Furniture
Have you heard of the man and legendwho is taking the home furniture industry by storm, Michael Amini? From his original design comes a collection reminiscence of Italia the TuscanoMelange Dining Room Collection. This collection is artistic and unique, following Italian traditions. It's truly a grand piece of furniture to have. Are you getting antique or castle vibes from it like we are? Have it in your home for $1748.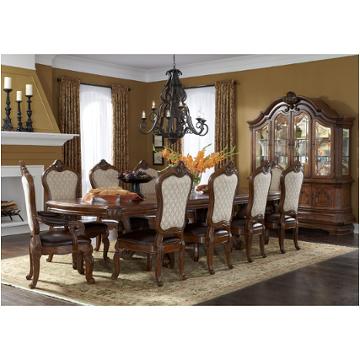 Universal Furniture Proximity Dining Room Table
What do you get when you take traditional styling, infuse it with a purely casual attitude, and add distinctive details? Proximity by Universal Furniture. The set is crafted from cherry veneers and hardwood solids in a dark, lightly distressed Sumatra finish. In addition, it caters to those who desire a modern style. The contrast in colors between the chairs make it pops and gives your home a little something that's extra unique and not found everywhere (if you choose to go with two different colored chairs as we suggest). The light distressing of this collection also enhances its beauty. Contact us for the best pricing.
We have hundreds of dining room tables of all sizes on display at our Middletown and Howell, New Jersey (Monmouth County) furniture stores. Stop by to try them out and be sure to speak to one of our interior design consultants for a free design consultation.
*Prices are subject to change. Contact us for the latest pricing information.