Homes are supposed to be comfortable, after all, they are the places where we live. Two of the most comfortable pieces of furniture every home has to have is first and foremost, a comfortable mattress. Secondly, a comfortable chair to kick back and relax in.
Recliners are popular because with the touch of a button (or pull of a knob) there's an instant space for kicking up your feet. As we picture football season and see our favorite teams playing (New York Giants and Jets, and the New England Patriots for many of us go Boston), we see great drinks, food, and family. And being the furniture store that we are, we can't forget about seating! Recliners never go out of style and make watching a game that much more relaxing. Here are some of our recruits this season.
Being one of the top resellers of Ashley Furniture on the East Coast and especially in New Jersey, we have to start the list with our Ashley picks.
1. Ashley Toletta Granite Living Room Wide Seat Recliner
There's plenty of room on this recliner to get comfortable. Its style goes great with really any type of home design (we can even make it work with Old Century). Don't worry about its light color getting stained this product has been tested for wearabilty. We're not saying purposely pour red wine on it, but it has been made to hold up against aggressive use. In addition, it's made with a durable textured microfiber for comfort.
2. Ashley Furniture Austere Brown Zero Wall Recliner
If you feel a little safer going with a dark colored recliner, check out Austere. It has also been tested for wearability and durability. In addition, its cushion cores are constructed of low melt fiber wrapped over high quality foam and features metal drop-in unitized seat box for strength and durability. As far as it style goes, this recliner is sophisticated with a blend of contemporary and traditional and its faux leather upholstery with jumbo stitching has a lived-in suede-like appearance.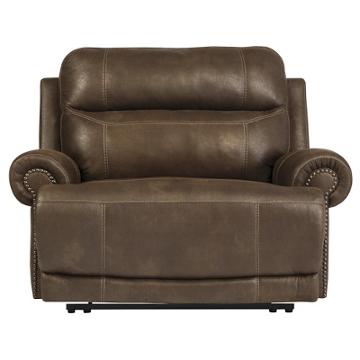 3. Hooker Furniture ReclinerRc147-088
Hooker is known for its classy yet traditional style of home furnishing and makes no exception with it comes to this recliner. Get: exceptional value for your money and a product that has a modern finish yet old-world charm. This recliner in particular is padded with felt polyester fibers, assuring the important qualities of comfort, loft, resilience, and good recovery. Contact us for more information.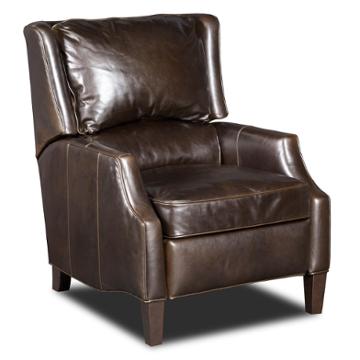 4. Coaster Furniture Clifford Living Room Recliner
This recliner is part of Clifford's motion collection and will support yourback better than many recliners in the market. Overstuffed pillow arms cradle you with supportive comfort putting you in relaxation mode. In addition, this piece of home furniture features: a hardwood frame, webbing the back, and sinuous a spring base.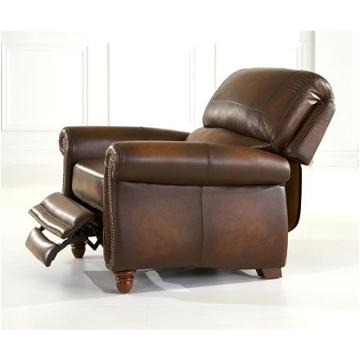 5. Global Furniture Burgundy Glider Recliner
Give your home a pop of color with this burgundy recliner. Also get: deeply padded armrests and seat cushions, uniquely styled ultra-padded seat backs, and a comfortable yet sophisticated look. Funded in 1999, Global Furniture is known for providing a broad selection of contemporary styles at competitive prices and lower prices.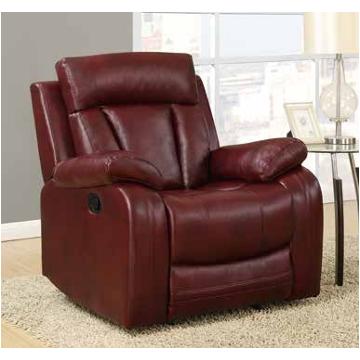 6. Parker House Furniture Cabo Recliner With USB and Power Headrest Model mcab812ph
This is a great selection for today's techie and is a true luxury. With the product's customized motion, you have the power to move the recliner seat and back with simultaneous movement. The motion is gentle and requires just a single touch. Tall or short? It does not matter. Put the headrest in the most comfortable position. While you watch your favorite show, power up your phone with it built-in USB charging ports that are conveniently located on the arm right next to the power activation button.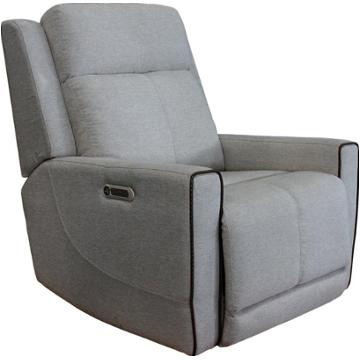 7. New Classic Furniture Laura Full Power Glider With Power Headrest
The Laura Collection Recliner comes in the pewter grey, pictured, and rich chocolate. Like the Parker House Recliner, it has a full USB charging ports (power version). Plus, get power adjustable head and foot rests on the power version. Made from with 100% polyester fabric, a hardwood frame, 72 coil cushion, and a web back, this recliner is sure to please!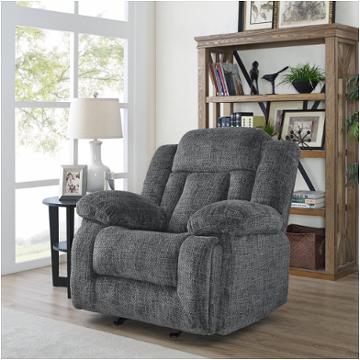 Come try one out. Visit our Contact Us page for store hours and addresses.