Just a short drive from New Jersey, New York, and Pennsylvania, Delaware has been becoming increasingly popular. Unlike in NJ and NY, DE is much cheaper to live in while still offering the city(however smaller) and beach lifestyles that have drawn so many people to NJ and NY. Also like its surrounding states in the Tri-State area, Delaware is filled with scenic parks. Asking yourself, "what is there to do in Delaware?" Read on for several family friend things to do and places to see.
1. Visit Cape Henlopen State Park
According to its website, the Sussex County park has remained in the public domain since 1682, playing a major role in local shipping and in the nation's military history.
The park offers:
Children's programs
Water
Beaches
Trails
Camping and cabins
A museum and historical center
Seaside nature center
Nature preserve
Photo credit: facebook.com/DEStateParks
2. Catch a Ride at Funland
Funland in Rehoboth Beach, also in Sussex County, is the place to go for family friendly fun; there are rides and games for the whole family, including but not limited to:
Boats and fire engines for the little ones
The Freefall and Jungle rides for older kids
The Superflip and Haunted Mansion for older children and adults
A duck pond, balloon bust, skeeball, and derby game
While you're there, grab something to eat or shop the Fun Land store.
3. Take a Leisurely Stroll at Rehoboth Beach and Boardwalk
Rehoboth is one of the most popular areas of Delaware and one vacationers visit from all around. No summer is complete without visiting Rehoboth Beach Boardwalk named one of the nation's 10 great coastal boardwalks plus top U.S Boardwalk by National Geographic. The boardwalk is one mile long and is filled with plenty of places to eat and stores and attractions to visit. When spending a day at the beach, be sure to arrive early.
4. Take a Train Ride Aboard the Wilmington and Western Railroad
First chartered in 1867 to move goods along the Red Clay Creek to Port of Wilmington according to its website, the railroad officially opened for freight and passenger service in 1872. Today, people make a vacation out of visiting Historic Red Clay Valley, which is an easy drive from Baltimore, Philadelphia, and Lancaster, PA. A visit to this train is more than just your average go on an excursion such as the Back Burner Dinner Train or the Mt. Cuba Meteor. Did you know that the train is also available for birthdays, weddings, and hayrides? It's definitely not your average train in a good way!
5. Discover a Wide Range of Animals at Bradywine Zoo
This is the perfect place to visit if you love animals. Located in New Castle County, DE, Bradywine is a fun place for adults and children to learn. The zoo features the following types of animals and more:
Foxes
Rabbits
A lion
Bobcats
Goats
Wide assortment of birds
Wide assortment of reptiles
Wide assortment of invertebrates
Throughout the year, there's a wide range of special events like Boo at the Zoo in October and Breakfast with Santa in December. Be sure to check its website for hours as they change with the time of year. Entrance fees range between $3 and $7 but children under 3 are always free.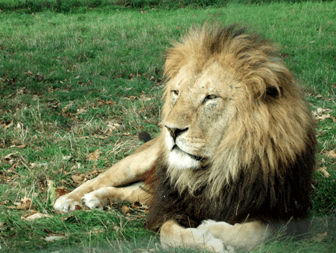 6. Get a History Lesson at One of Delaware's Many Museums
Across the state, there are many museums to visit with something for everyone. Some of the popular museums include:
Winterthur Museum, Garden and Library in North Wilmington – The DuPont mansion is known for antiques and lavishly decorated rooms.
Hagley Museum and Library located in Wilmington – It highlights the early days of the gunpowder giant DuPont Co.
Air Mobility Command Museum located in Dover – If you love aviation and military history, this is your go-to museum.
Zwaanendael Museum located in Lewes -For those who like architecture, get an inside look into a gorgeous building and learn about maritime, military, and social history.
What did we miss? Let us know on our Facebook page.