Supported by Canberra Outlet
It's always exciting to see what's hot for the home when a new season rolls around, and especially in 2023 as we see a shift away from the neutrals that dominated recent years. This year there's a return of punchy colours, fun prints, and cosy textures. Autumn interior trends in 2023 are centred around creating more joyful spaces with retro references and honey hues.
Let me share with you the top colours and looks defining this season thanks to Canberra Outlet and how you can bring these autumn home decor trends into your home.
Related article: The tips and tricks to style your coffee table with ease
Related article: Take notes: 7 great ways to style your kitchen
1. Retro revival
Have you spied the nanna-inspired florals or '70s prints making their way onto home textiles and decor? Retro influences have emerged as THE trend of the season. 
Don't worry, carpeted bathrooms will be left in the past… the reimagined '70s aesthetic is all about earthy tones, geometric shapes and more eclectic home styling.
A few ways you may want to embrace the retro revival in your home:
have fun with your home styling, such as incorporating a few quirky pieces of home décor
embrace patterned textiles, think prints that play on geometric shapes
create the sense of warmth with a '70s-inspired colour scheme, top picks are shades of yellow, orange and brown, punctuated with a few accents of blue or avocado green
get on the floor lamp bandwagon, and
dial up the number of house plants.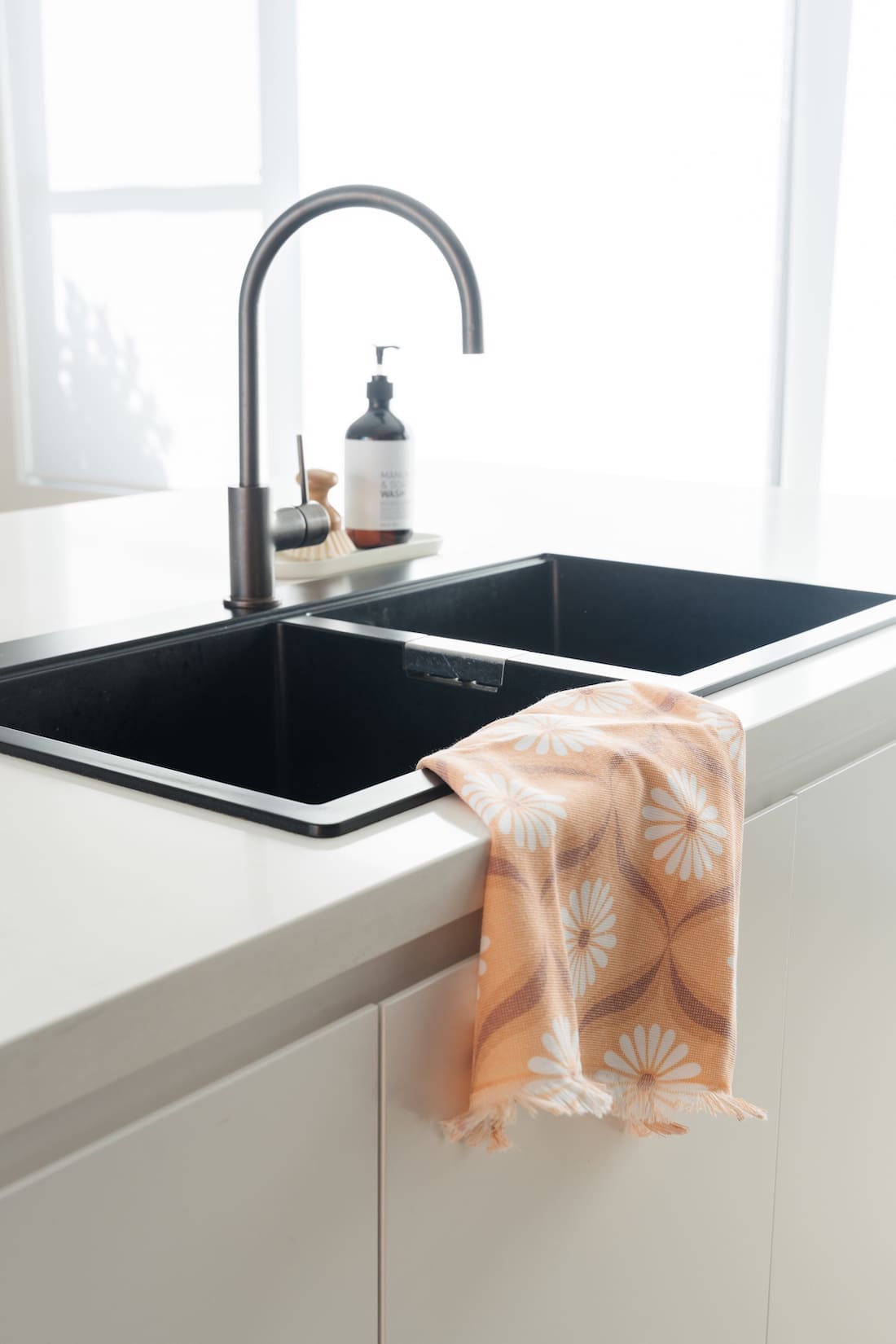 2. Honey colourways
While many of us associate shades of yellow with spring/summer home decor and styling, this year spiced honey has become a trending autumn colour!
From glass vessels to cosy throw blankets, you'll find an array of home accessories in this warming hue. I adore this fluted glass vase I bought from Bed Bath N' Table and ultra-cosy throw from Adairs.
Stylist tip: Combine honey hues with shades of brown to give your space a grounding feel. Or if you want to inject more colour, consider mixing in shades of green — it's a winning colour palette.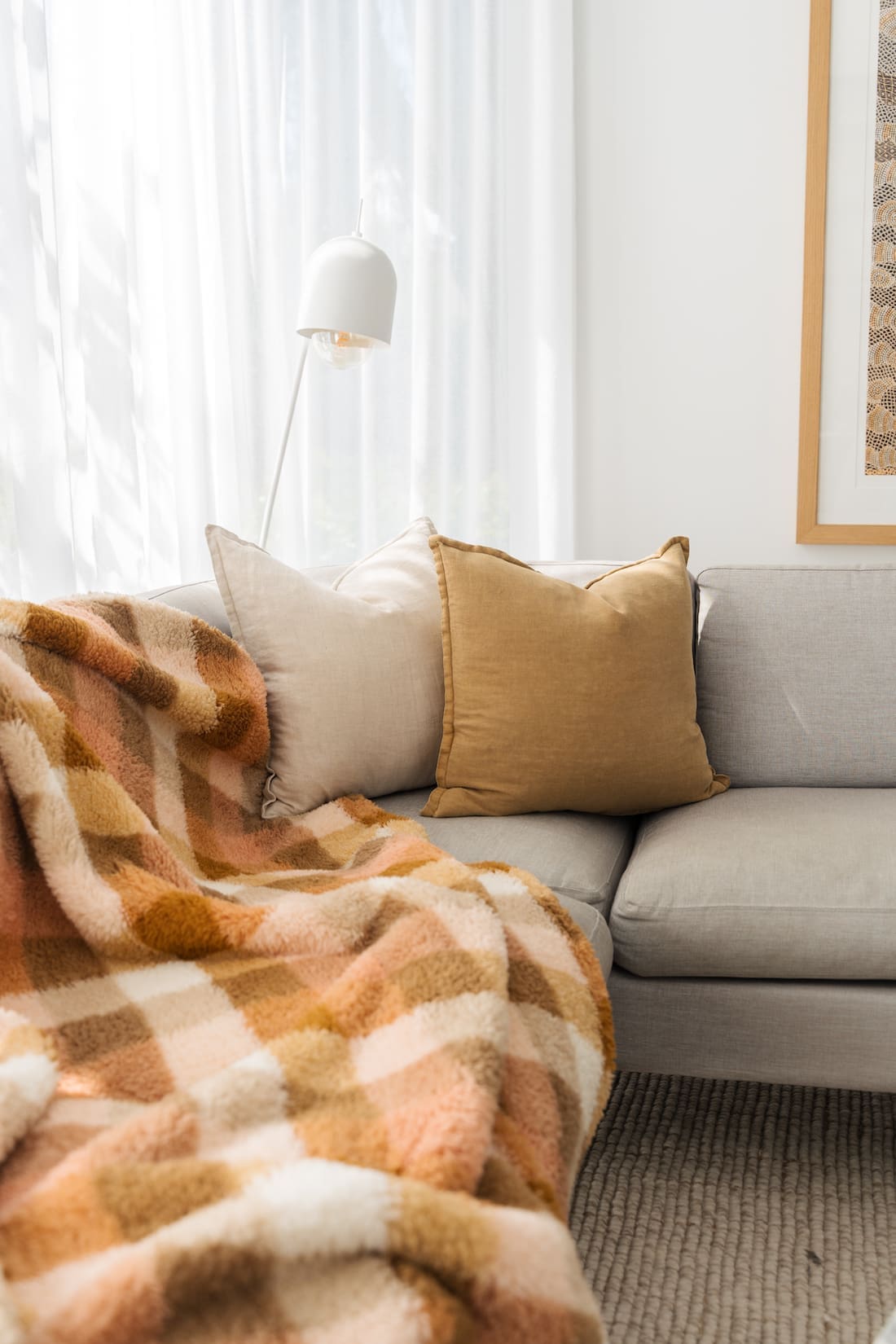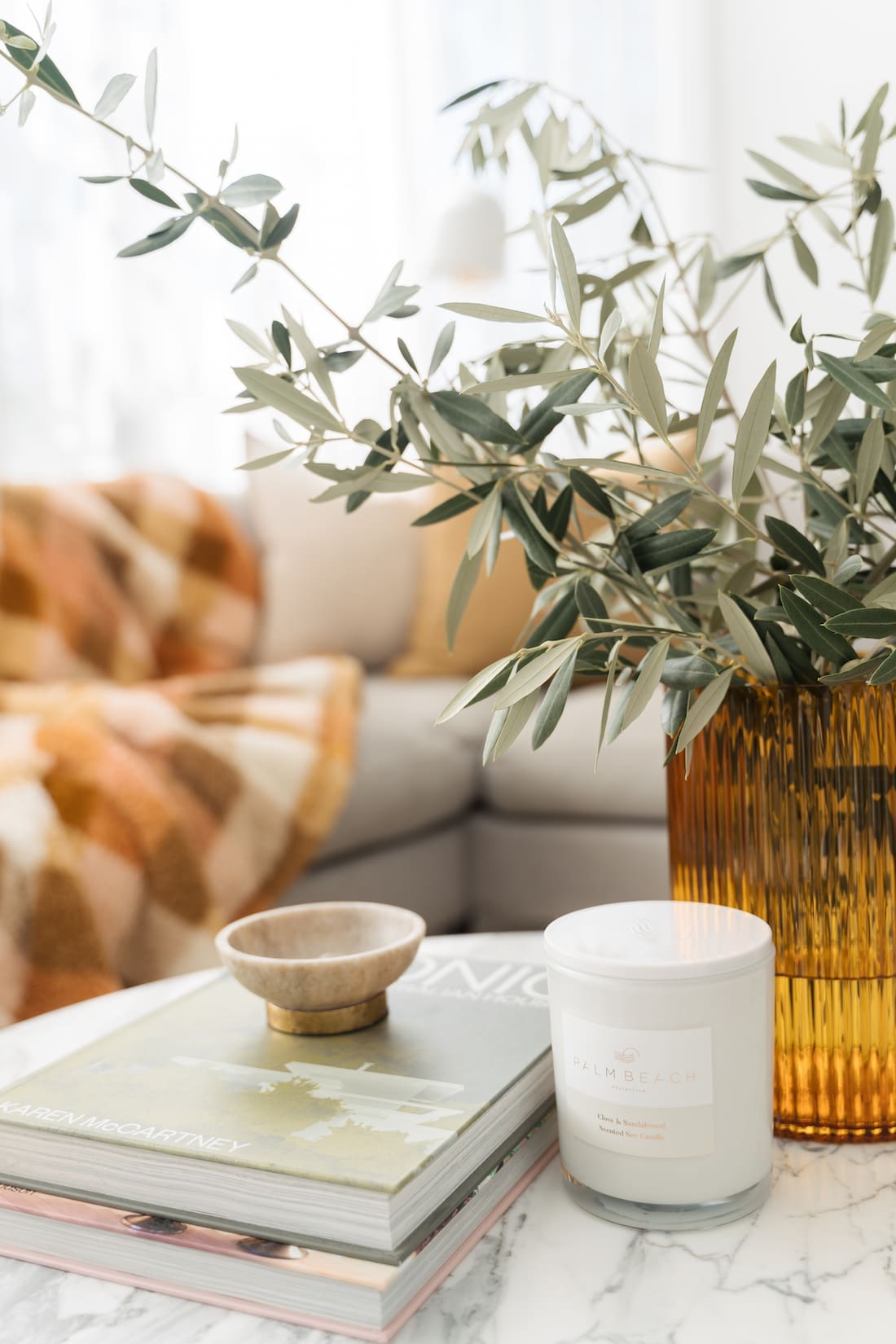 3. Cosy is cool
Super-soft corduroy, fluffy fleece and quilted velvet are just some of the cosy textures taking over this season.
Continuing with the retro influences, these trending fabrics take us back in time. When was the last time we saw corduroy trending in home accessories? I don't know but I love it!
Perfect for creating the ultimate cosy bed to curl up in or if you just want to dip your toe into the trend, consider picking up one or two feature cushions for your sofa or an occasional chair.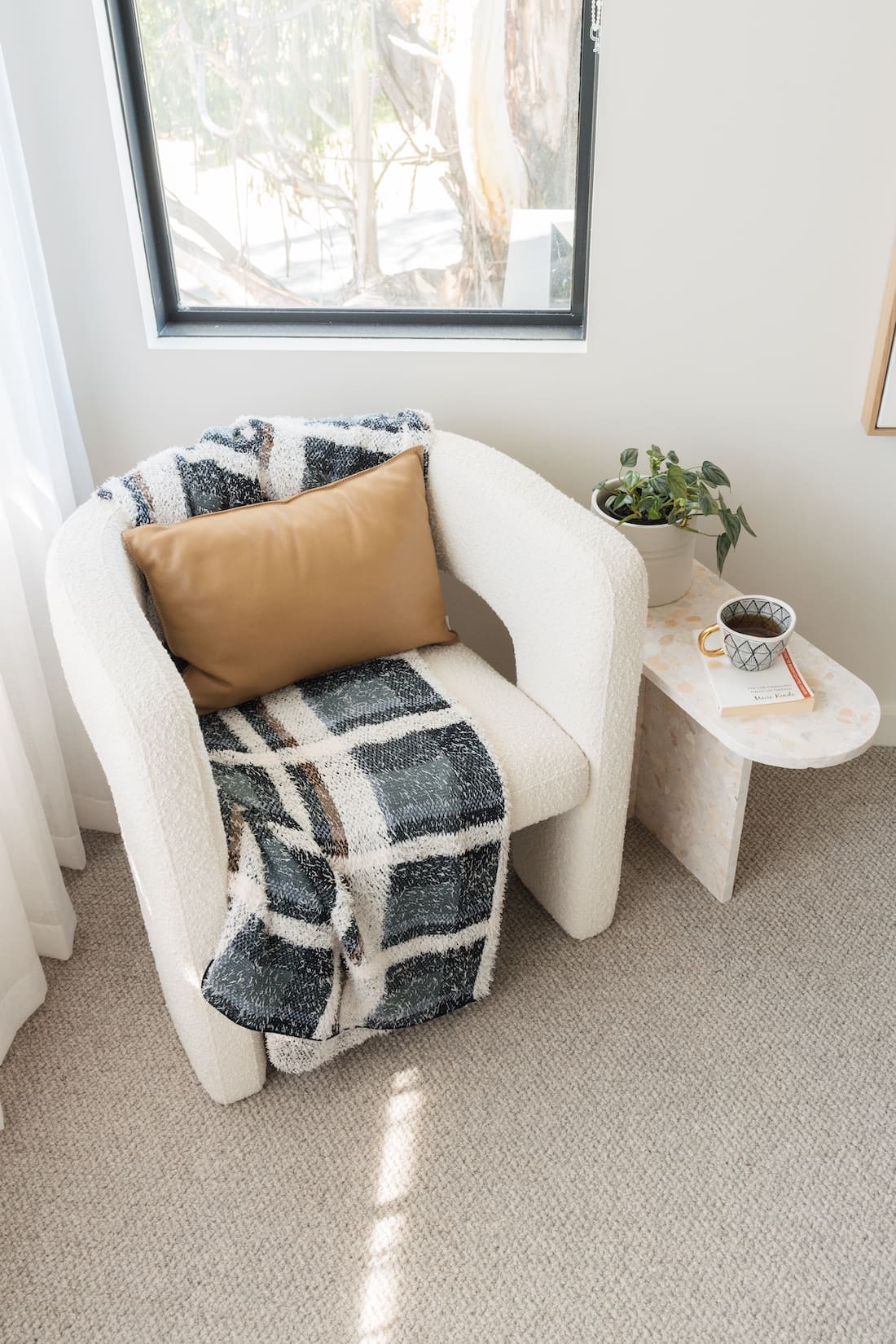 4. Warming scents
Yep, you had to know something about scent would be on the list! As I often say, all our senses affect how we feel in a space and a big one is our sense of smell. 
Switch over your candles and home diffusers to ones with earthy and spiced notes. You can also find candles in all sorts of stylish vessels these days. This mini brown glass Myrtle & Moss candle from Bed Bath N' Table just screams autumn home decor. 
Palm Beach have also recently made their oh-so-popular salted caramel and vanilla scent part of their core range. Available at Freedom, you can thank me later 😉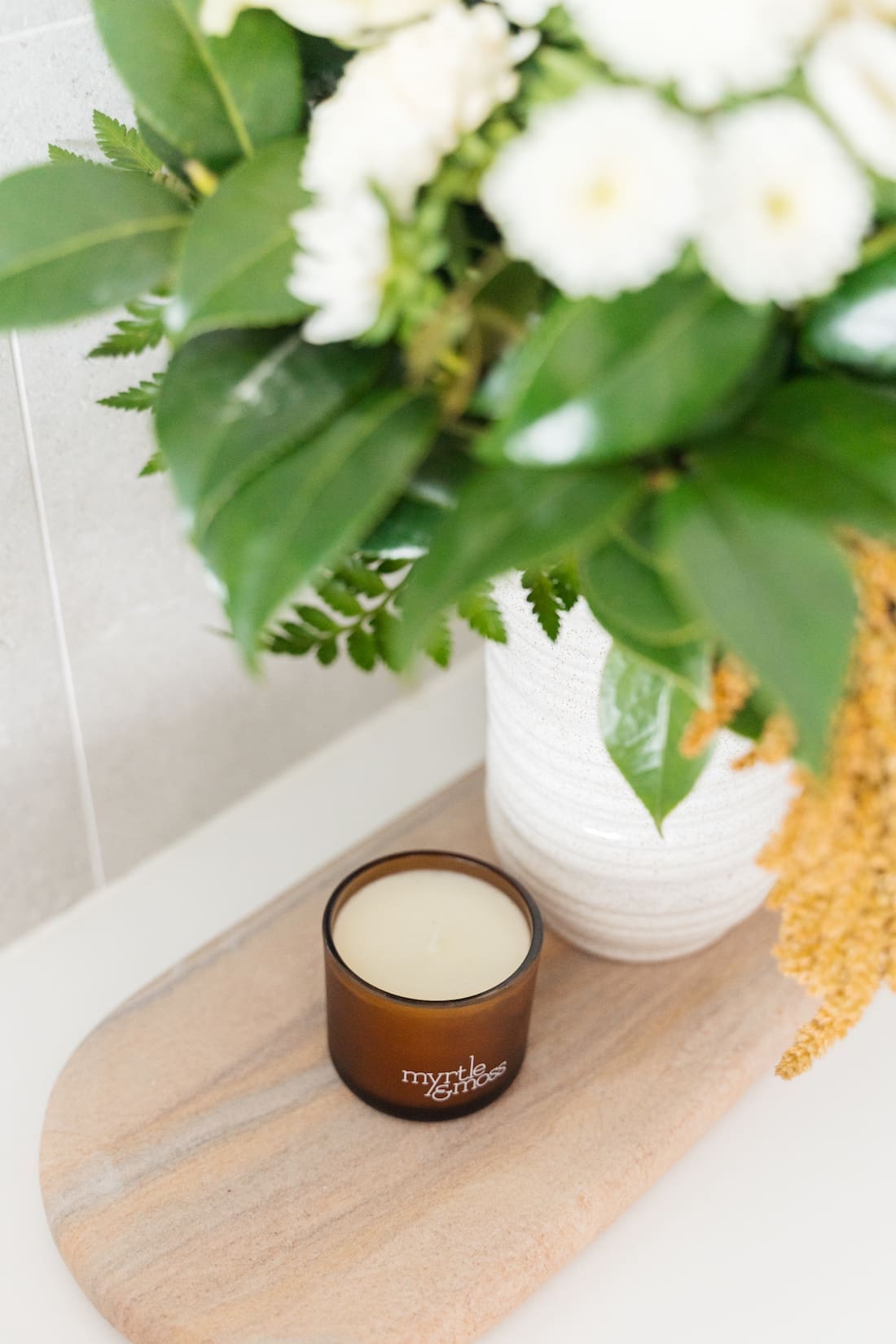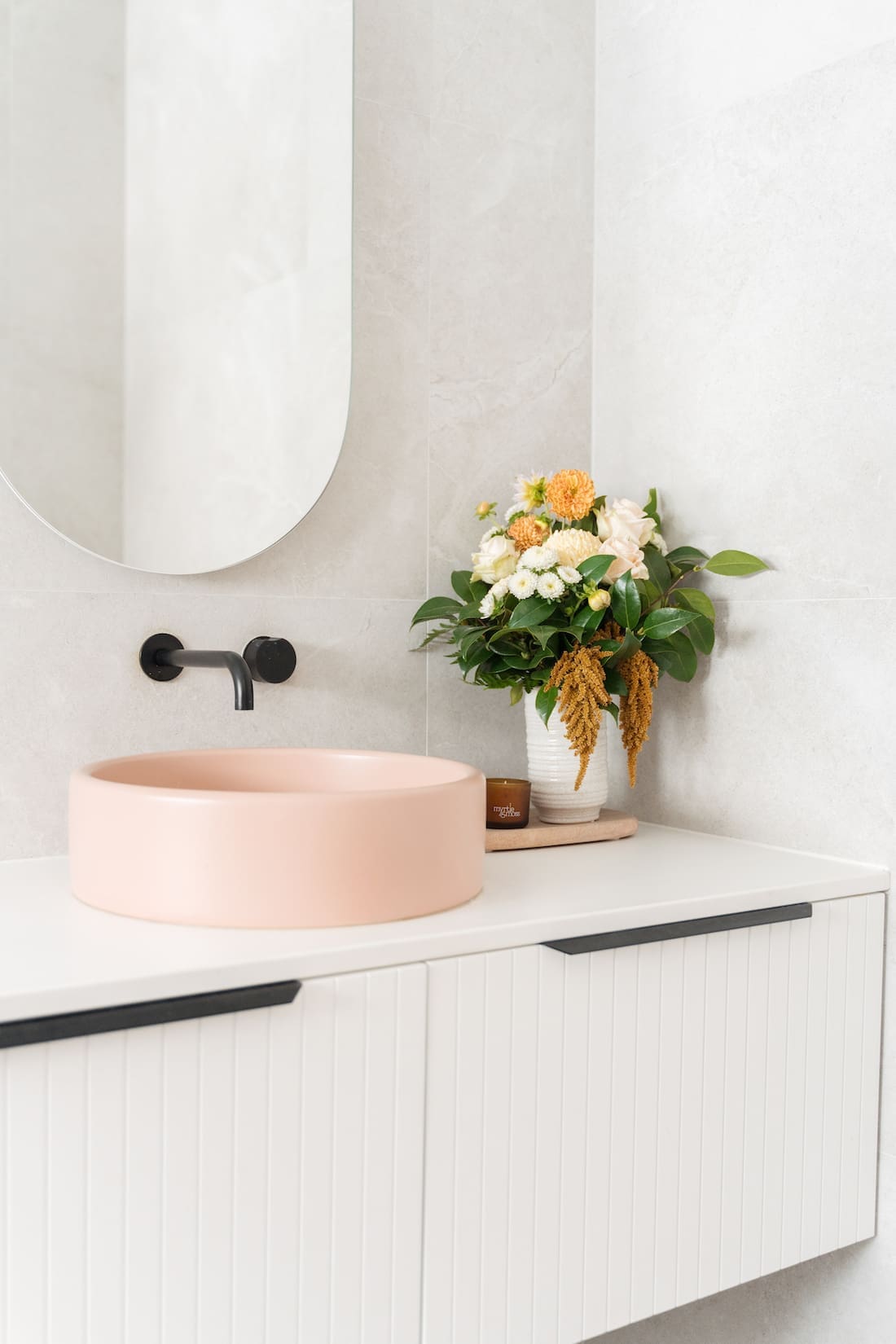 5. Shades of blue
The other trending colour this season is blue, especially the comeback of cobalt blue. Taking a cue from fashion runways, this punchy colour has crossed over into the homewares space.
Freedom is my go-to store for affordable homewares channelling cobalt hues but don't be surprised if you see more splashes of this powerful colour pop up elsewhere.
Of course, if you prefer a less intense shade of blue, firm favourite navy is also making a big appearance. How divine is that blue check throw blanket from Adairs?
You can also find muted shades of blue, such as this tufted quilt cover from Snooze. Basically, anything blue is in. 
More importantly, blue is the most tranquil colour in the colour spectrum. So, if this season you're looking to create more calming spaces, you can't go wrong with anything blue!
I hope this forecast into autumn home decor trends inspires you to cosy up some spaces around your home! What's your most loved or loathed trend on the list? Tell us in the comments below.