It feels like yesterday when summer ended and now the holidays are just weeks away. Living in New Jersey just a short drive from the Jersey Shore, New York City, and Philadelphia, we have different friends and family members who visit throughout the year to catch up and enjoy what the area has to offer. During the holidays, our home gets extra packed (furniture like sofas and dining chairs completely filled) with several visitors from out of the country.
We love having family stay with us and prefer it to them staying in a hotel. When they're here, we want them to be as comfortable as possible – it's not always easy being away from the comfort of your own bed. Since we can't always supply a guest bed (not of the air mattress kind) to every single guest, especially around the holidays, we do what we can to create a welcoming home for our guests. Outside of our guest room, our family piles onto our living room couches and sometimes an air mattress or two can even be found typically with our nieces and nephews. Learn how to create a welcoming home for your guests, no matter what time of year they visit.
Clean, clean, clean.
Lessen the spread of germs, improve safety, make a good impression, and help avoid allergies by especially keeping your home super clean and organized when guests are visiting. If you have children's toys that are normally scattered all over, store many of them away and only leave out what your children use at the time they use to avoid your guests from tripping on them. Hang jackets and store shoes in closets, etc. Plus, you never know what your guests may track in especially after coming off an airplane so be sure to lessen the spread of germs with disinfectant products during and after their stay.
Photo by rawpixel on Unsplash
Have a welcome basket ready.
This is something a little extra one of our employees likes to offer her guests to especially make them feel comfortable. Fill a basket with common necessities: a toothbrush, toothpaste, hair brush, hair spray, spray deodorant, makeup wipes, Advil, Tums, Pepto Bismol, and assorted shampoos and conditioners. Depending on the size of your basket, you may want to add fresh towels. If the towels can't fit in the basket, leave them in a convenient place for guests. As a bonus, add a few magazines to the basket for bedtime reading. Leave an extra blanket or two near the welcome basket in case your guests get cold in the middle of the night.
Warm up your home with a pleasant scent.
One of our employees loves to bake right before she has guests visit around dinnertime. She says that the smell of freshly baked cookies or muffins always makes a good impression. "While candles, incents, and other forms of air fresheners can be wonderful, nothing beats the smell of freshly baked chocolate chip cookies after a long commute," she adds.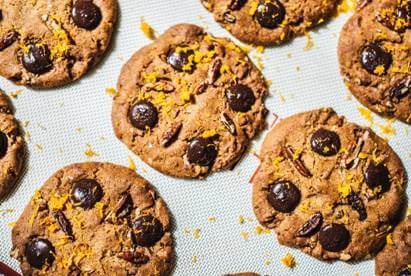 Photo by Jade Wulfraat on Unsplash
Stock the fridge.
After traveling, it's likely your guests are going to want something to eat and drink. Stock your fridge with plenty of water and a selection of foods they enjoy. Also be sure to leave a selection of snacks nearby for them to enjoy in between meals.
If you have a guest room
If you have a guest room, don't be cheap with the mattress. Some people figure since the guest room mattress is not used often, it can have one of the cheapest mattresses possible. We're all for discount mattresses (especially when they are Sealy or Serta) but you don't want your guests to wake up with back and neck pains. The best way to choose a mattress is to try one in person. Also be sure the sheets have been recently changed and are clean.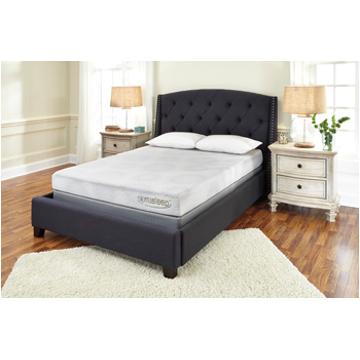 What are some additional things you do to make your guests feel comfortable? Let us know on our Facebook page.