Vishu is a festival celebrated in Kerala, marking the beginning of the Malayalam New Year. This year, Vishu will be celebrated on April 15, 2023. The festival is associated with new beginnings and good fortune, and it celebrates the equinox where the length of the day is equal to that of the night. It is considered lucky to see something auspicious first thing in the morning of Vishu.
One of the central aspects of Vishu celebrations is the 'Vishu Kani' decoration. It is an arrangement that typically includes rice, dal, coconut, flowers, fruits, and vegetables such as snake gourd and cucumber, placed in front of a photo or idol of Lord Krishna. A mirror in Vishu Kani symbolically means self-reflection. The decoration also includes bright yellow flowers called 'Kanikonna,' beloning to the golden shower tree, believed to be Lord Krishna's favourite. The 'Vishu Kani' is decorated the night before so that it is the first thing that is seen on the day of Vishu.
On the day of Vishu, people wake up and open their eyes only in front of the Vishu Kani, so that the entire year goes well.
This is followed by 'Vishukkaineetam,' where elders in the family give money to the children as a symbol of good fortune. Another significant aspect of Vishu celebrations is the 'Vishu Sadya,' a traditional feast consisting of various vegetarian dishes.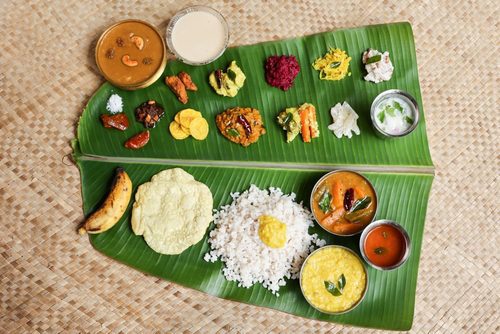 Got any questions or point of view on our article? We would love to hear from you.
Write to our Editor-in-Chief Jhumur Ghosh at jhumur.ghosh1@housing.com
Recent Podcasts