People love
leather furniture
, commonly because of its quality – it's super durable. In addition, leather furniture has a clean rich look and is easy to clean, oftentimes with materials you already have around the house such as white vinegar. Here are the easiest ways you can clean your leather furniture.
1. Wipe up dirt with a vacuum.
This is one of the most obvious and common ways people clean leather furniture. A vacuum cleaner that has flexible removable attachments will allow you to get into all cracks and creases on sofas in particular. You could certainly vacuum a leather bed, but vacuuming and leather furniture go together best when cleaning sofas and living room chairs.
2. Get rid of dust with a rag, soap and water, or vinegar and water.
A simple wipe down of a leather sofa with a rag can remove dirt and dust quickly and easily. For as long as we can remember, we have been using a gentle dish soap with water on a damp rag to clean leather furniture and it works like a charm. Be sure to use a clean rag to remove any excess soap. A lot of people also like to apply white vinegar to a rag; if you're going to do this just be sure to dilute the vinegar. When cleaning leather furniture with vinegar, I normally add 2 cups of water to a half a cup of vinegar. Like with the soap, you'll want to be sure to remove any excess vinegar with a clean rag and it's helpful to wipe the furniture down with a dry cloth, following. Some people will say to use equal parts vinegar and equal parts water but we've found that by making the water more dominant, there's less of a vinegar smell.
3. Seek out help from a leather specific cleaner.
If your leather furniture has gotten into bad condition, you may need to clean it with a leather specific cleaner. We personally prefer the soap and water or vinegar and water cleaners best (vinegar and water especially for people with pets), but sometimes a leather specific cleaner does a better job. The Art of Cleanliness suggested several leather-specific cleaners to try. As the site notes, which we would also suggest, always test out a small spot first, making sure it won't harm your furniture. The list of the website's suggested products include:
Lexol pH Leather Cleaner
Weiman Leather Cleaner and Conditioner
Leather Cleaner by Leather Honey
303 Leather 3 in 1 Complete Care
Blue Magic 800 Leather and Vinyl Cleaner
Tricks and Tips for Spot Cleaning Leather Furniture
While we always recommend giving your furniture a full wipe down at least once a month to keep it looking its best, there may come times when a spot clean is needed pronto. Did you know…
Aerosol hairspray can remove permanent marker stains.
Non-acetone nail polish remover can get rid of pen stains.
A white vinegar mixture can remove pet urine.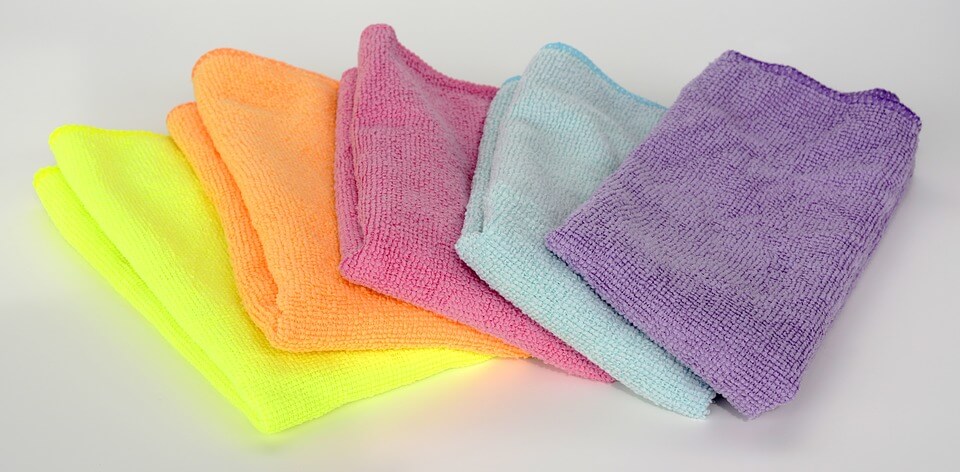 Photo credit – Unsplash, User annca
As always, if your leather furniture comes with any kind of cleaning instructions, be sure to follow them accordingly and when you can't get the furniture to come clean yourself, seek out the help from an expert. If you purchased leather furniture from either of our Central, New Jersey furniture stores or from our website, feel free to contact us for additional leather furniture cleaning advice that's specific to your purchase.