When I think Washington DC I don't just think White House, I see a vision of the National Mall and all the fun things there is to do and see in this little piece of history that's located in the North East. If you have not yet been to DC, book a train or plane ticket or get in the car and drive there ASAP Washington DC is always worth the trip either with family, friends, your significant other or just by yourself.
Before you get there it's helpful to know that although there are plenty of cabs and Ubers to get around, DC has one of the cleanest underground train systems in the United States; the Washington Metro is a cost-efficient and easy way to get around. The only Metro stop that would require a long walk into town is the Alexandria, Virginia stop. If you don't like being far underground you won't like the Dupont Circle stop. When traveling near Dupont, walking (depending on where you are going) or taking a cab or Uber will be your quickest bet. Warning: If you don't like museums, history, site-seeing, and great food, DC may not be the place for you
Oh the Things to Do and See in DC

The National Mall Museums and Exhibits
The National Mall is a popular section of DC where federally owned and administered parks are located. Since as far back as I can remember, each of the museums at the National Mall have been free to enter and are filled with a plethora of history to discover. The museums with an asterisk are our favorites.
1. National Gallery of Art*
2. U.S. Botanical Gardens*
3. National Air & Space Museum*
4. United States Holocaust Memorial Museum
5. National Museum of Natural History
6. National Museum of American History
7. Hirshhorn Museum and Sculpture Garden*
8. National Museum of the American Indian
9. National Museum of African American History and Culture
10. The Freer
11. National Museum of African Art
12. Smithsonian Institution Information Center in the Castle
13. U.S. Bureau of Engraving and Printing
Due to the size of these museums, it would be difficult to visit them all in one day – four days may be tight but is doable.
The Newseum
The Newseum opened its doors in 2008 and like its name suggests, has unveiled a ton of newsworthy events from the years' past. Its 9/11 gallery is one of the longest running exhibits and is moving to say the least. Check out the museum's website for all the latest exhibits. Guided tours and classes are available.
Photo I took from the deck of the Newseum in 2015.
Smithsonian National Zoo
Admission to the National Zoo is free and features pandas, alpacas, an elephant, a wallaby, cheetahs, and much more. The zoo offers a large assortment of animals that you won't find at a zoo in New Jersey. One of the most interesting things to experience is the zoo at night. Every year around Halloween the zoo comes to life with Night at the Living Zoo which is an adults-only Halloween party featuring live entertainment and performers.
Dupont Circle
If you watched the Real World years ago, you may remember that DupontCirle was where the cast lived in this historic area filled with impressive architecture. This section of DC is a must visit. The Dupont Circle Walking Tour offers a glimpse into what this area has to offer. If you need a place to stay in the area, the Dupont Circle Hotel provides comfortable and clean accommodations in a great location.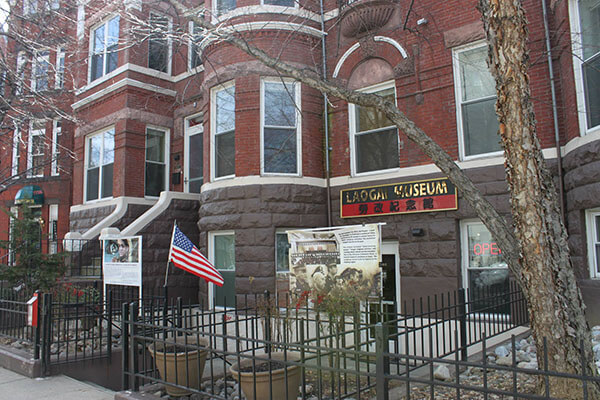 In 2015, the Real World house was a museum.
The White House
You of course can't visit DC without taking a walk past the White House located at 1600 Pennsylvania Ave. With its tall gates, it's hard to see but is an important part of our nation's history. Visitors often line up in front of the gates taking photos. If you're lucky, you may get selected for a White House tour requests must be submitted through your member of congress 21 to 3 months in advance.
Additional places to visit include: The Spy Museum, any of the historic buildings, the Washington Monument, Lincoln Memorial, and Vietnam Veteran's Memorial. If you like to read, check out Culture Trip for the latest DC independent book store listings.
Happy travels!