FRP composite is a fibre-reinforcement polymer. It stands for a group of materials that are classified as composite materials. Particles of one or more materials are dispersed in another substance to create composite materials, surrounded by a continuous network of the first material.
FRP materials have excellent corrosion resistance, a high strength-to-density ratio, and functional electrical, magnetic, and thermal properties. Nevertheless, they are brittle, and the loading rate, temperature and environmental factors can alter how they behave mechanically.
FRP material: Description
Compared to conventional building materials like steel and aluminium, FRP composites are unique. Steel and aluminium are isotropic, whereas FRP composites are anisotropic. As a result, they have directional qualities, meaning that the direction of the fibre implantation is where the optimum mechanical properties are located.
Because of their mechanical qualities, FRP can be used in engineering applications to improve building functionality, safety, and economic expenditure.
The primary purpose of fibre reinforcement is to convey and provide strength and stiffness in one direction over the length of the material. In many structural applications where load-carrying capability is crucial, it takes the place of metallic materials.
FRP material: Different types
Various types of FRP materials are available in the market based on usage.
The elasticity modulus of carbon fibres ranges from 200 to 800 GPa. The final elongation ranges from 0.3-2.5%; lesser elongation equates to increased stiffness, and vice versa.
Carbon fibres are resistant to various chemical solutions and do not absorb water. They have excellent fatigue resistance and do not corrode, creep, or relax.
Source: Pinterest
Silica sand, limestone, folic acid, and other minor substances are blended to create glass fibres. The mixture is heated to 1260 °C or until it melts.
After that, a platinum plate with tiny pores is left to let the molten glass pass through. The glass fibres are wound, collected, and cooled. Fibres are pulled to improve directional strength. Afterwards, the threads are weaved into different shapes for composites.
Due to their superior electrical insulating capabilities, reduced susceptibility to moisture, and mechanical abilities, glass-produced fibres are regarded as the primary reinforcement for polymer matrix composites. Although it weighs more than carbon or aramid, glass is often an excellent impact-resistant fibre.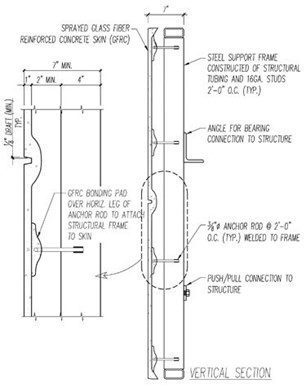 Source: Pinterest
FRP material: Characteristics
An FRP composite's fibre component typically contributes most of the material's strength. The matrix's function is to contain the fibres and distribute forces among them. When glass fibre is mixed with epoxy resin, the glass fibre composite obtained is light, stiff, and robust. Some of the most crucial characteristics of FRP composites include:
Strong tensile strength
Resistance to chemicals
Resistance to corrosion
UV endurance
Lightweight
FRP material: Manufacturing 
FRP composite material is created using the procedures explained below, depending on the type of component constructed:
The process of pultrusion is used to make FRP composites with regular and uniform shapes, such as bars, beams, and rods. The fibres are pulled using a heated steel die to mould them into the required form after being saturated with resin and drawn through.
This method is mainly used to make parts for tanks and pipes. Long filaments of fibre wet with resin are twisted around a mould to create the appropriate shape.
Hand lamination is a low-cost technology for developing complex forms such as the hull of a boat and an aeroplane's fuselage.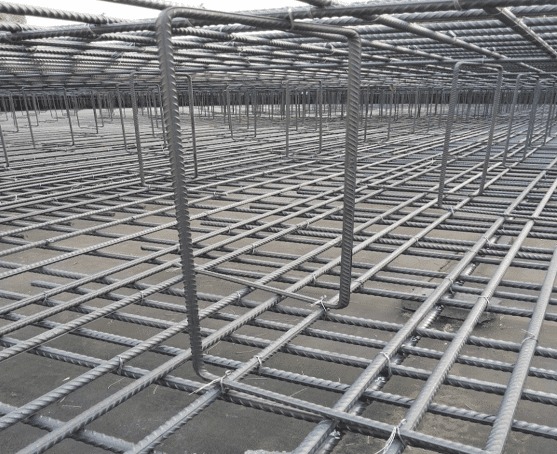 Source: Pinterest
FRP materials: Various products
Most FRP goods, including specialty items like chimney liners, duct systems, storage tanks, and duct systems, are cylindrical. However, working with FRP has its advantages, including limitless options for thickness, the ability to combine it with other materials, the ability to mix different materials, and the fact that it is light, has smooth surfaces, and has strong insulation capabilities.
FRP material: Applications
Carbon FRP materials are used for platform structural components and undersea pipes.
Due to greater buoyancy and lower density, carbon fibre-reinforced polymers are utilised to make underwater pipes for deep water.
For situations where excellent corrosion resistance and electromagnetic transparency of CFRP are crucial, carbon FRPs are employed in prestressed concrete.
It is used in high-performance hybrid structures.
For concrete constructions, FRP bars are utilised as interior reinforcement.
Composite materials are also used to construct stairways and walkways for weight reduction and corrosion resistance.
FRP material: Advantages
Compared to traditional materials, which consume fewer resources and produce less waste, users can anticipate using fewer materials to achieve more extraordinary or comparable performance.
FRP has enormous potential for extending the useful lives of new and existing structures that can withstand the damaging impacts of ageing, corrosion, and deterioration in adverse environments.
Constructors can reduce labour and installation costs as FRP is lightweight. FRP accelerates building, thereby reducing its adverse effects on the environment.
FRP composite materials have a high level of rot and corrosion resistance. In addition, they offer a longer service life while being more effective.
FAQs
What is the grating of FRP?
FRP grating is fibreglass-reinforced plastic that has been moulded or pultruded into a framework that allows for ventilation and drainage and offers a sturdy, lightweight surface that is slip-resistant for foot traffic and some vehicle traffic.
How is FRP composite material processed?
FRP requires two independent processes: the production and formation of the fibrous material and bonding of the fibrous material to the matrix during moulding.
Does FRP material absorb water?
FRP composites are watertight. They have a meagre absorption rate, nevertheless, like the majority of other building materials.
Got any questions or point of view on our article? We would love to hear from you. Write to our Editor-in-Chief Jhumur Ghosh at jhumur.ghosh1@housing.com