If you've recently bought a new place, chances are you're in the midst of a decorating dilemma. Whether you're trying to make existing pieces fit in a whole new style or layout of home… or you're starting from scratch with your interior decorating, we've got you covered. Today we're talking all about how to get an interior designer look for less! From top interior designer tips to clever hacks, keep on reading our interior design on a budget guide for new homeowners.
Related article: How to: Style a bookshelf
Related article: The tips and tricks to styling your coffee table with ease
Tip 1: Plan and prioritise 
Unfortunately, it generally isn't possible to tackle decorating a whole house at once… whether time or budget is your biggest constraint, most people need to take a staged approach. To avoid the issue of buyer regret — where you buy a piece that in the spur of the moment seems like a good idea but as a room takes shape you realise it's not quite right — our top tip is to create a plan. Well, two plans actually!
The first plan is a list of priorities. What areas of the house are most important to you? Do you want to create a bedroom that's a sanctuary or is an inviting living room for guests more important? Walk through your house and take note of the areas or things that bother you the most. This will help you priorities projects or allocate your budget.
And the second plan is your mood board. What's the overall vision that's guiding your interior styling? You don't have to adhere to a strict interior style but it is beneficial to have a strong sense of your individual style. Creating a mood board helps you to hone in on the colours, materials and key design elements you like. By pulling these together on a small scale of a mood board, you'll be able to visualise how your ideas work together, and edit or refine your selections before making any financial commitments.
Creating these plans will allow you to make small changes over time that all lead towards a greater plan.
Tip 2: Repurpose and reuse 
Can we let you in on a secret? We're massive fans of thrifting and upcycling! With a little creativity, you can completely change the look of a tired piece of furniture and decor. It's a fabulous way to create something unique that fits your new design direction, all while saving you plenty of cash!
So before you head out shopping, look at the items you already own. Can you repurpose or upcycle something to suit the style you identified in your mood board? A fresh coat of paint or new hardware can transform an old piece of furniture into a stylish, functional addition to your home.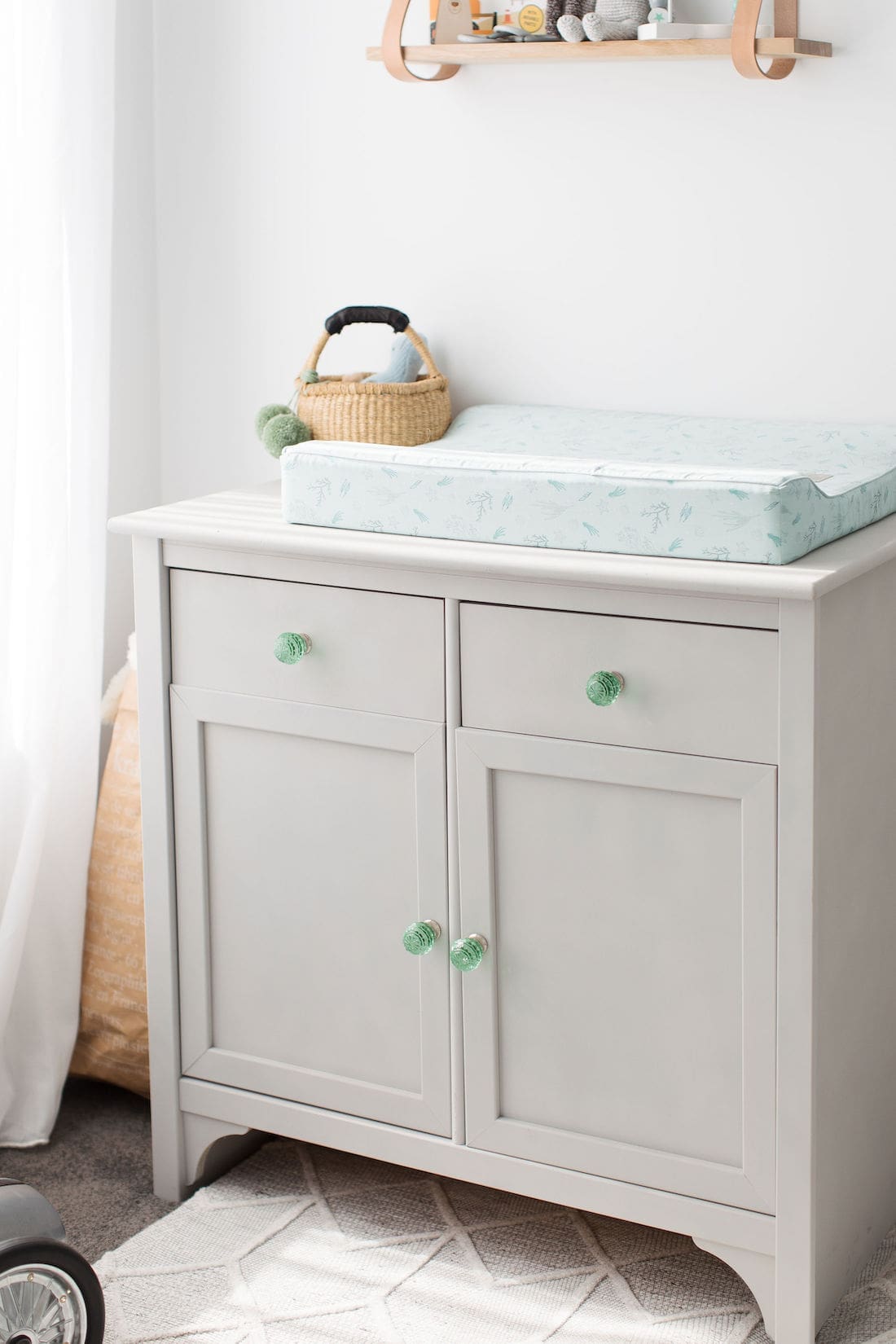 Tip 3: Choose affordable alternatives 
Another way to save when decorating your home is to look for affordable alternatives. Just like fashion, there are many 'luxe for less' alternatives when it comes to furniture and decor.
While we aren't fans of fast homewares that can quickly end up in landfill, it is possible to buy plenty of affordable alternatives for the home that achieve a similar look AND are still good quality. For example, shopping online for rugs or large-scale art can save you hundreds. Regarding window treatments, you can also find cheap blinds for windows instead of custom draperies. By seeking out budget-friendly options, you'll be able to achieve an elegant look without overspending. 
Tip 4: Use the designer tip of repetition
A top interior designer tip to achieve a high-end look on a budget is the design principle of repetition. Simply repeating colours, shapes or materials across a space can create a sense of rhythm and balance. Repeating elements, such as accents of black, can direct the eye across a space or create an enhanced feel.
Some budget ways you can use repetition include:
hanging artwork in matching black frames
refreshing cushions on your coach that pick up on colours from artwork or other decor in the space
levelling up your bookshelf styling.
This interior decorating tip might not cost anything. You may be able to achieve a completely different look and feel in your home by shuffling decor, furniture or art between rooms.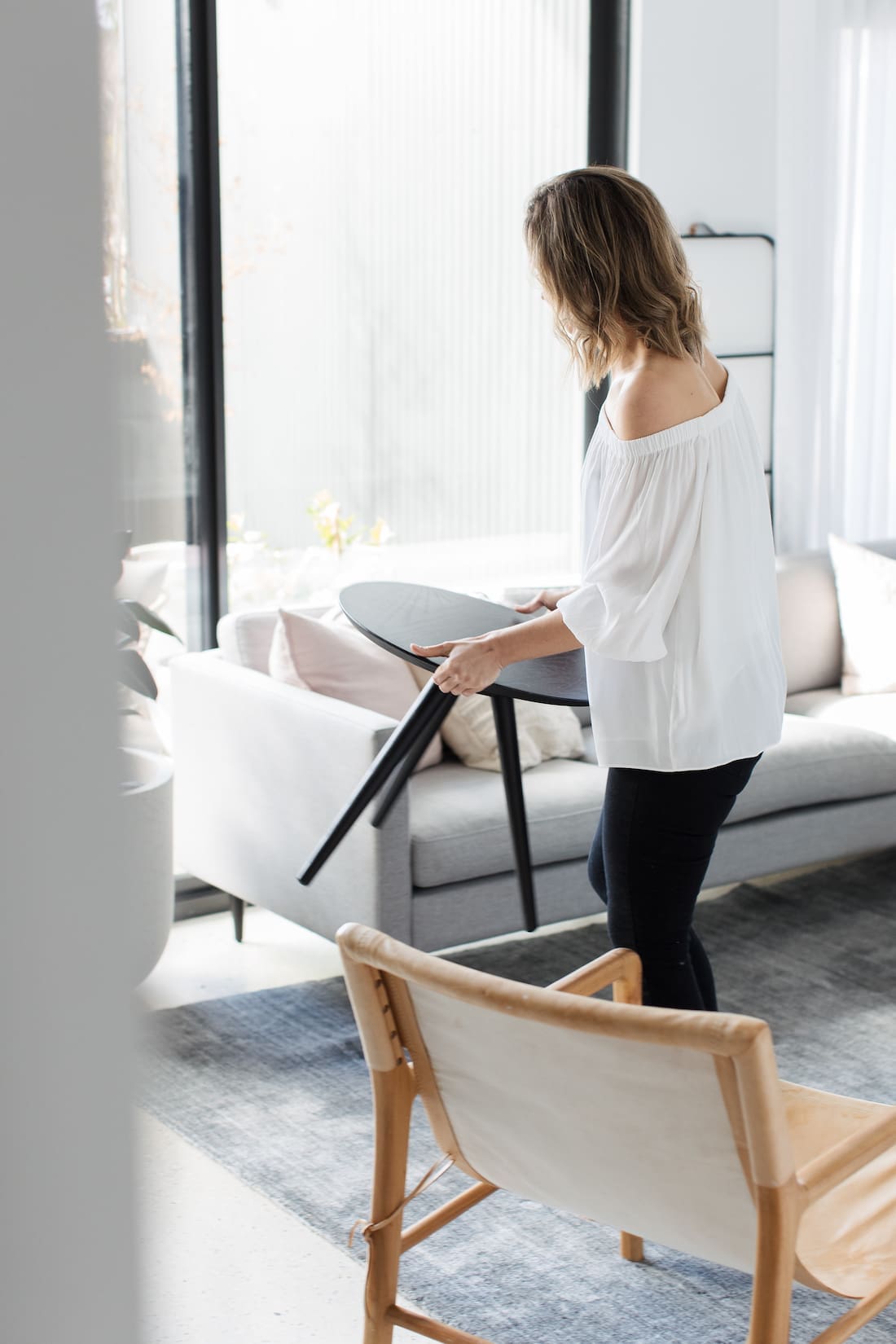 Tip 5: Invest in key pieces 
While saving where you can is important, it's also wise to invest in a few key pieces that will stand the test of time. This may include a comfortable sofa, a well-made dining table, or a quality mattress. By splurging on these essentials, you'll create a solid foundation for your interiors that can be easily updated with affordable accessories.
We talk more about what key items are worth splurging on in this article.
Tip 6: DIY your decor
Before you cringe, we promise this can be done stylishly! Many trending items in home decor can be DIYed or hacked… it's all about doing it in moderation and mixing these pieces well into a vignette or as part of a styled arrangement on a sideboard. Think upcycled vases, minimalist wall art, or concrete decor. We've got a section of Style Curator dedicated to DIY ideas for the home, and there are so many other DIY blogs or Pinterest is brimming with inspiration.
So why not embrace your inner artist and create your decor? Don't be afraid to try new techniques. Not only will you end up with unique pieces and bring your own personal touch to your space, but you'll also save money while gaining a sense of accomplishment from creating something yourself!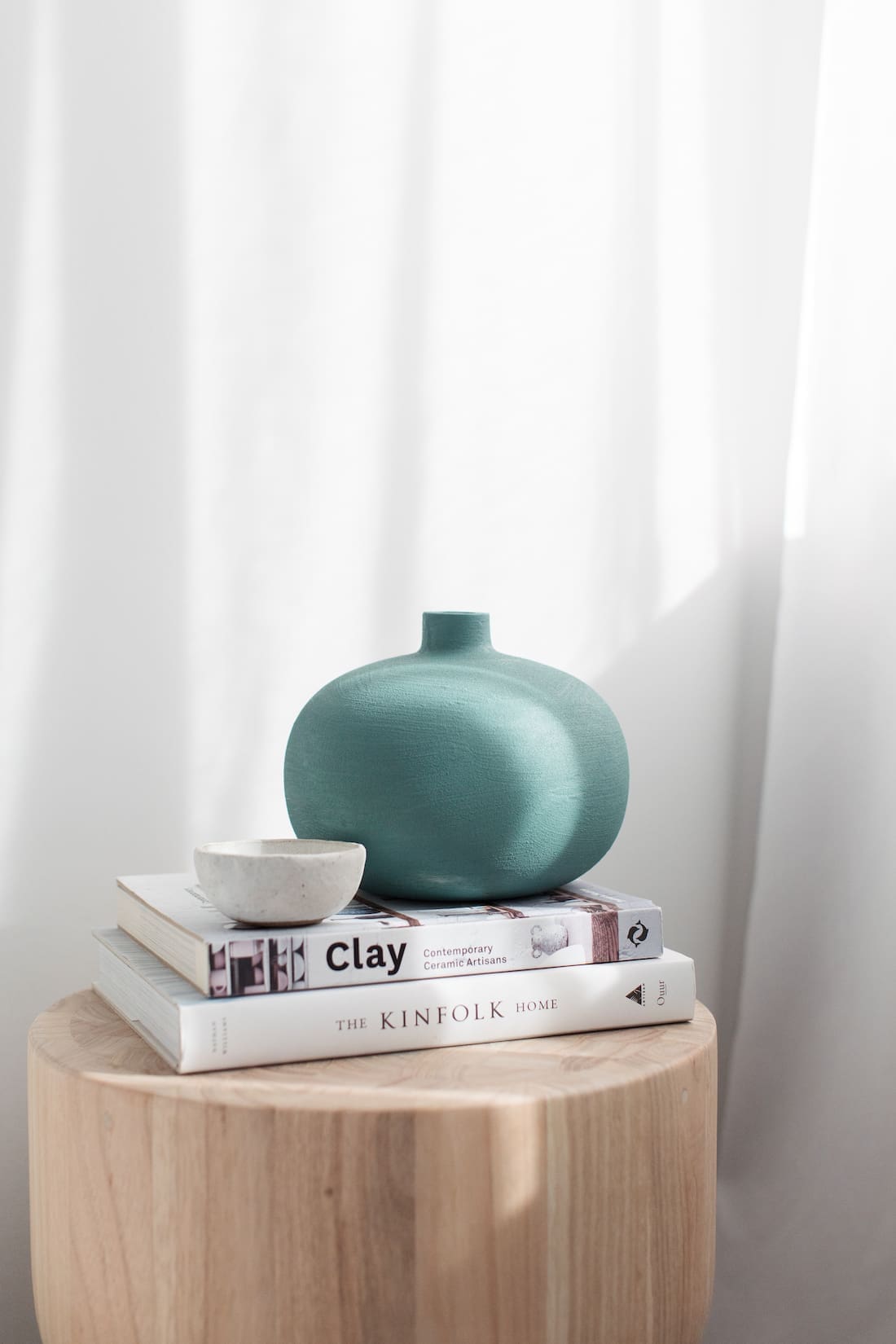 Tip 7: Use colour strategically 
A fresh coat of paint can make a dramatic difference to your home's ambiance. We say it's one of the best bang for buck ways to update tired interiors! When working with a limited budget, select a colour palette that complements your existing furniture and accessories. Neutrals work well in most spaces but feel free to incorporate bold accent colours for added visual interest.
Check out our tips to paint like a professional and tips on selecting the right paint colour.
Tip 8: Mix and match styles 
Another designer tip to achieve an elevated interior on a budget is to mix and match styles. Forget creating a showroom style interior and instead embrace eclecticism by styling different pieces, such as new home decor with vintage finds, items you've collected on your travels and special pieces that have been given to you.
This approach allows you to incorporate a variety of budget-friendly pieces and creates a unique, personalised aesthetic. The key is to find balance and harmony among your chosen pieces, creating a cohesive and visually appealing space. Referring back to your mood board should offer a good guide on how to strike the right balance.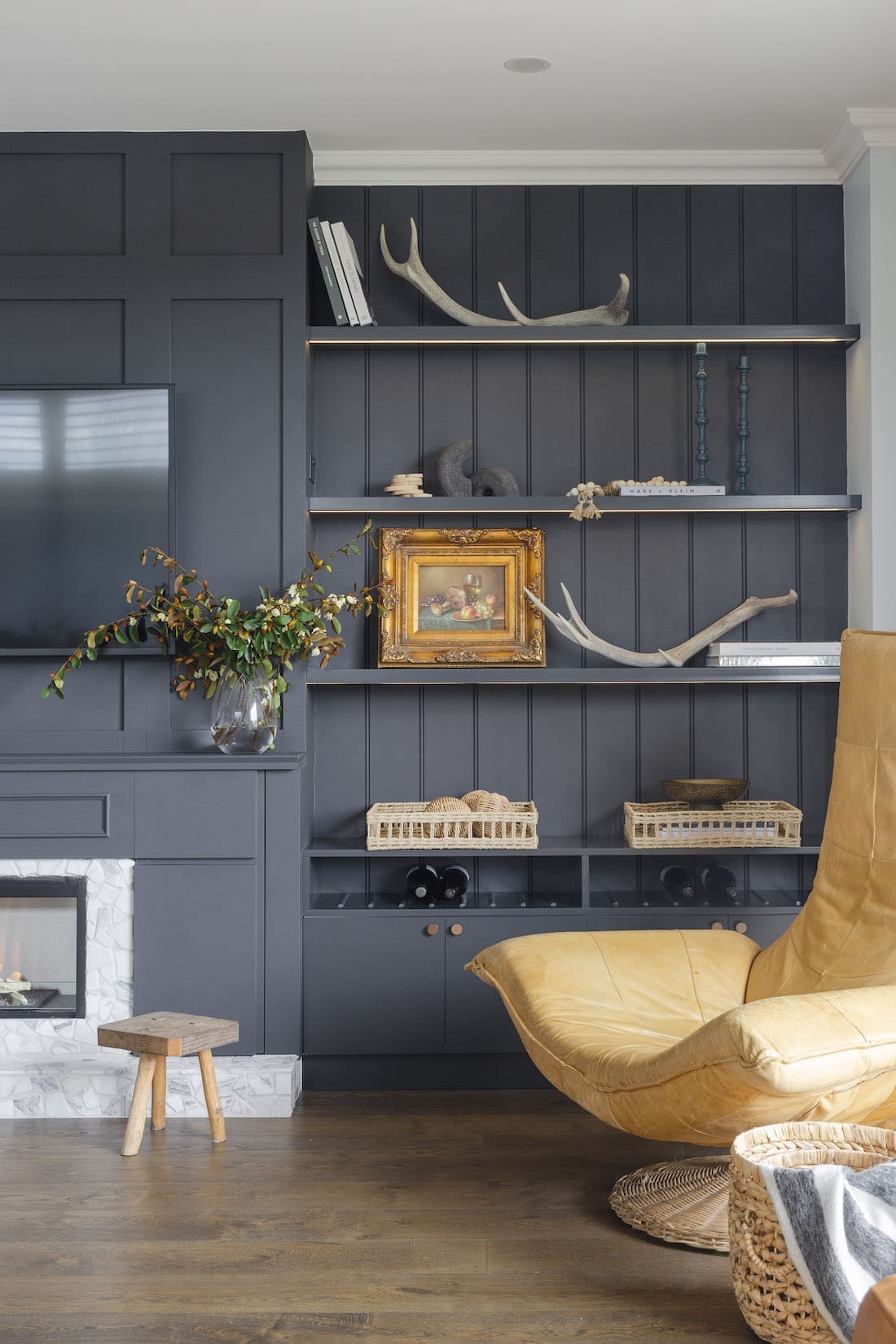 Tip 9: Use mirrors and lighting to enhance your space 
Mirrors can instantly make a room feel larger and more open, while carefully placed lighting can create a warm, welcoming atmosphere. When decorating on a budget, look for affordable mirrors that can be strategically placed to reflect light and expand your space. Consider using floor lamps, table lamps, and string lights to add layers of illumination and create a cozy ambiance. 
Tip 10: Accessorise with affordable finds 
Add that final layer of style with accessories. Home accessories can elevate your interiors and add personality to your space without costing a fortune. We're talking throw pillows, area rugs, and other decorative accents. Look for ways to add a styled arrangement to blank surfaces, such as your coffee table, or empty corner of the home to achieve a curated, lived-in feel.
We've already suggested looking at items you own that can be reshuffled or revamped, and shopping secondhand. It goes without saying that shopping sales or shopping at online retailers can also save you big. And if you haven't already discovered the wonders of Facebook Marketplace, do yourself a favour and get on it!
We hope our interior design on a budget home decorating tips help you on your home styling journey. What other tips can you share to create beautiful, personalised spaces without breaking the bank. We'd love you to share in the comments below.