When searching the Internet for home design trends, there are hundreds that come up from dozens of different publications. Already a few months into 2019, based off the inquiries we are getting from our customers who shop in our two Monmouth County, New Jersey (Central, NJ) furniture stores, we believe the following trends will remain popular through the end of this year.
Animal Print Rugs
Animal print first became popular in the 60s, long before our furniture stores were around. Since opening our doors more than 15 years ago, inquires about animal print rugs were steady until the MTV show Jersey Shore became popular. In the heydays of young Snooki, people from Ocean County, NJ through Manhattan inquired about our animal print rugs. And then, the inquiries slowed down with the more popular throw rug and wall rug choices being solid colored rugs. Over the past few months, for whatever reasons, the animal print inquires are back up, perhaps due to it being a fashion trend as reported by several fashion publications. The animal print rugs we offer can be found in our two stores and via the area rug section of our website.
When the blog post about wall rugs goes live, link it out above.
Pictured: Ashley Furniture R00371 Rug
Natural Elements
People want to be one with the great outdoors, and who can blame them? By bringing natural elements inside, this effect can be created. Wicker furniture, which is typically used outdoors, can be brought inside. The only rule with interior design should be – do what makes you happy. Wooden furniture with tree-like characteristics offers a grounding vibe and are great for "bringing the outdoors" into a living room.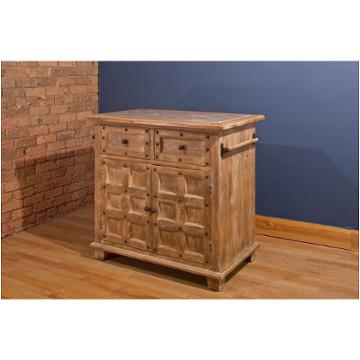 Pictured: Hillsdale Furniture Millstone Kitchen Island
Another great natural element piece is this table by Hooker Furniture, Product ID 5527-80116-COR. In addition to a tree-like top, it has durable metal bases and rustic elements.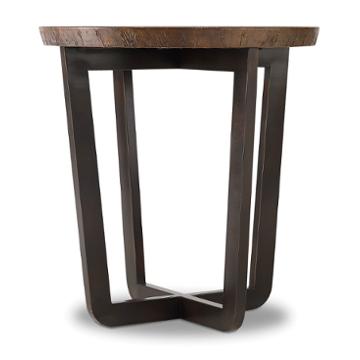 Minimalist Lighting
You don't have to go big to make a statement. Minimalist lighting is beautiful enough to stand on its own. Pieces like the LT-CH800 Aico Furniture LED Chandelier, pictured below, the Ashley Furniture Nastalya Pendant Light and the Ashley Furniture Minto Pendant Light are great examples.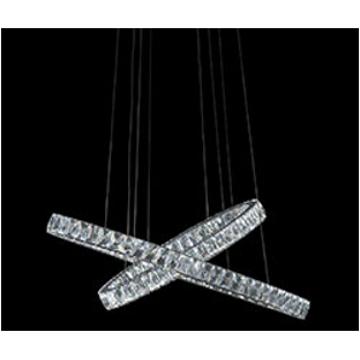 Almost All White Everything
Along with minimalist lighting, consumers are leaning toward white furniture. White is a clean, pure, and simple color that has always been one of our favorites, but we advise families with kids be cautious when making white their chosen furniture color. Finding white furniture for just a few hundred dollars up to a few thousand dollars is easy. Plus, white furniture is commonly made for every room in the home. Examples include:
Horizons Bed by Aico Furniture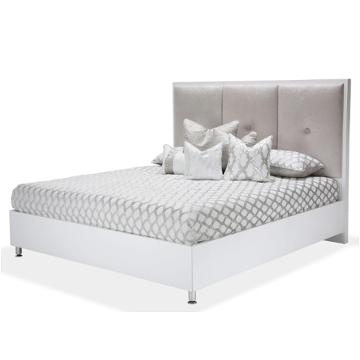 Paula Deen Dogwood Bedroom Set by Universal Furniture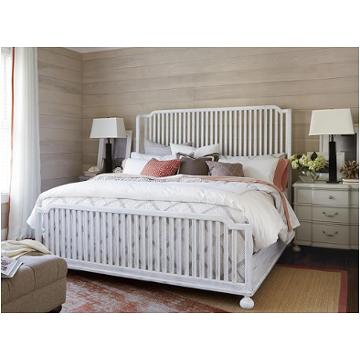 Riverside Furniture Essex Point Left Hand Pier Cabinet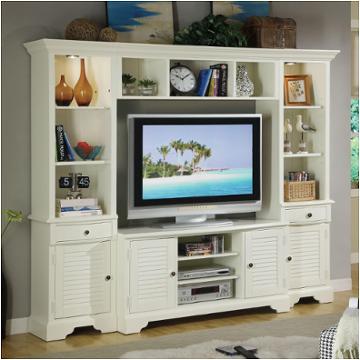 Universal Furniture Summer Hill Cotton Rectangular Table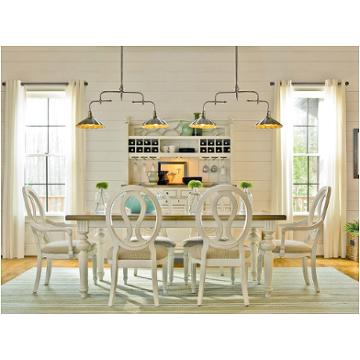 Spending More to Get Comfortable Furniture
We've always prided ourselves on being a discount furniture store that offers the best prices in New Jersey and have always kept our prices competitive and fair. Even so, lately we are seeing that people are willing to spend more to get living room furniture that is extra comfortable. We always suggest testing out sofas and chairs in person since what's comfortable to one person may not be comfortable to the next, but our team of design professionals is happy to make recommendations.
Velvet Furniture
We started getting a lot of inquiries about velvet furniture in December. Due to how soft it feels and luxurious it looks, it makes sense that it's popular. We predict its popularity will decrease during summer than will increase again in fall, but will continue to remain trendy throughout 2020. Ashley Furniture makes a great velvet bench called Adair which is available via our stores by special order. Universal makes the cozy velvet Everette Accent Chair, and the list goes on.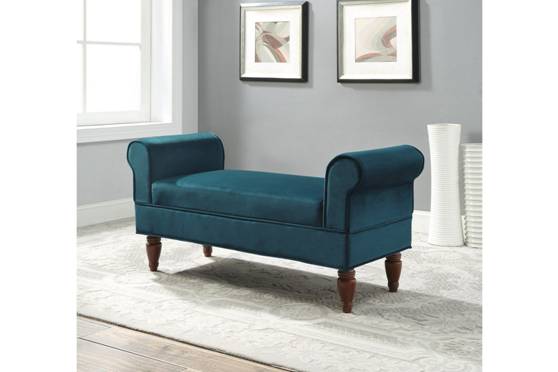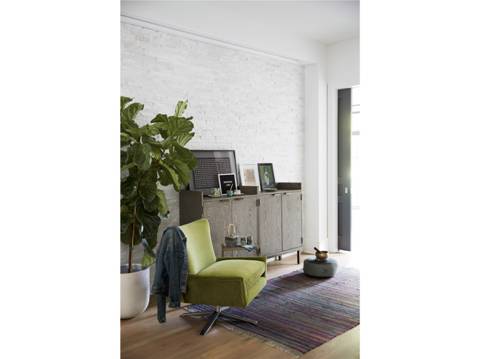 Canopy Beds
Canopy beds can turn a basic bedroom into a masterpiece. Cold during winter nights? Wrap a drape around a canopy bed for extra comfort. Our best selling canopy bed is Aico's Villa Valencia King Poster Canopy Bed – it has a Spanish old-world feel and exquisite curved pieces.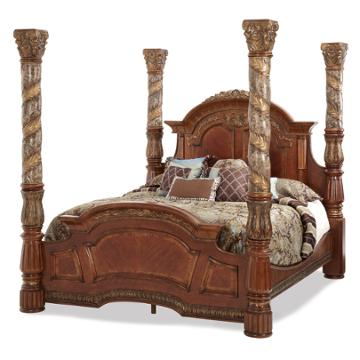 For a more contemporary style, Aico's Biscayne West draws inspiration from South Beach and who doesn't wish they were in Florida as they battle the cold North East weather? In addition, Biscayne is a chic and hip piece that could very well be paired with a subtitle animal print throw rug.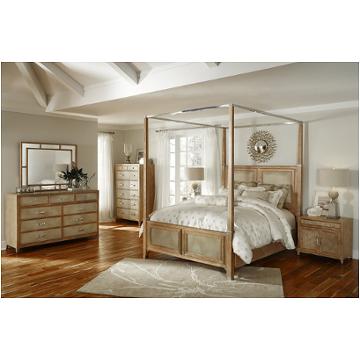 What other 2019 home furniture trends have you seen that you can appreciate? Let us know on our Facebook page.