Throughout history, several breathtaking theatres have been built across the globe. A theatre is deeply intertwined with a city, its culture, its history, and the psyche of its people. From their history to their architecture, theatres can tell you a lot about the city they are located in. In many cases, a theatre serves as a national icon or a popular landmark with the building itself being as famous as the artists who perform there. So, this World Theatre Day, let's learn more about the most iconic theatres in the world.
Most popular theatres #1: La Scala de Milan
Renowned as one of the most famous opera houses in the world, this theatre in Milan, Italy has served as the venue of some of the most popular opera performances conducted by Riccardo Muti, Arturo Toscanini, and Gavazzeni Gianandrea. Inaugurated in 1778, it served as the stage for the debut of the virtuoso violinist Paganini.
Most popular theatres #2: Sydney Opera House
The Sydney Opera House is an unmissable sight located at Bennelong Point, overlooked by the Sydney Harbour Bridge. Counted among Australia's most visited landmarks, it is one of the most popular theatres in the world. Designed by the famous Danish architect Jørn Utzon, it opened in 1973 and has been a stage for several talented artists.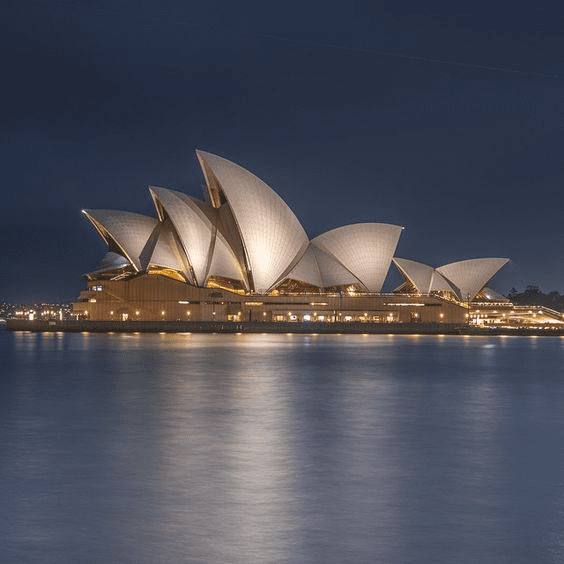 Source: Pinterest
Most popular theatres #3: Moscow Bolshoi Theatre
Bolshoi Theatre is a famous theatre situated in Moscow, Russia. It began as Prince Pyotr Urusov's private theatre. Empress Catherine II granted Prince Pyotr Urusov the privilege of hosting theatre performances here for ten years. It is one of the most famous opera and ballet companies in the world, hosting over 200 dancers.
Most popular theatres #4: Teatro Colón
Teatro Colón in Buenos Aires is large enough to occupy an entire block. Opened in 1908, it is a seven-storey building with amazing acoustics. Many great artists, including Placido Domingo, Jose Carreras, Maria Callas, and Joan Sutherland, have performed here. Its interiors are packed with plush red velvet, exquisite stained glass, and ornate tapestries. It has a double-height foyer covered in coloured marble with a grand staircase that leads to the beautifully decorated Golden Hall.
Most popular theatres #5: Shakespeare's Globe
London is home to many theatres, of which the most famous is Shakespeare's Globe. Opened in 1997, it is situated along the southern bank of the Thames river. There used to be Globe Theatre on this same spot before. This original theatre was built in 1599 to stage Shakespeare's plays. However, it burned down in 1613. Today's Shakespeare's Globe theatre is an authentic reproduction, featuring an oak frame, a thatched roof, and exterior lime whitewashing.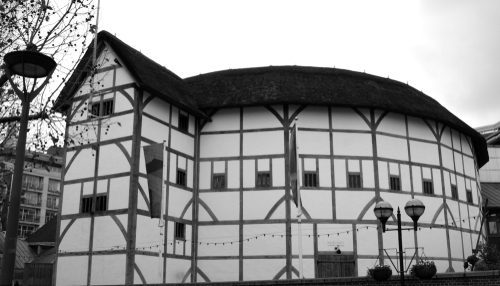 Most popular theatres #6: Palais Garnier
Designed by an architect called Charles Garnier in 1860, this magnificent opera house in Paris is known for being one of the most stunning buildings in the city. With a contemporary fresco by Chagall serving as the centrepiece of the majestic auditorium, it is illuminated by a huge eight-ton crystal and bronze chandelier equipped with 340 lights. The theatre is decked with intricate tapestries depicting hunting and fishing scenes, bust of famous artists, and shimmering mosaics.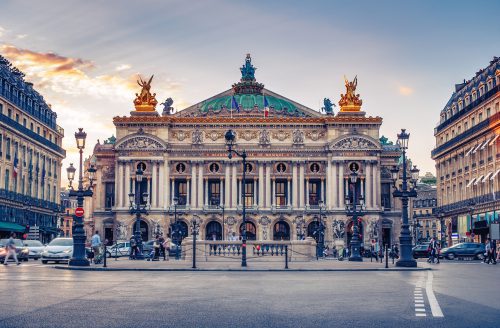 Most popular theatres #7: Teatro La Fenice
Teatro La Fenice is a grand opera house situated amidst the green canal of Venice. Its name is translated as 'the phoenix' as it has been burnt down and risen from ashes twice. It has served as the stage for the debut performances of operas written by the greats like Verdi, Rossini, Donizetti, and Bellini. All the famous artists of the 20th century, from Pavarotti to Callas, have performed here. Featuring ornate interiors of stucco and gleaming gold, it flaunts red velvet, glittering chandeliers, and painted ceilings.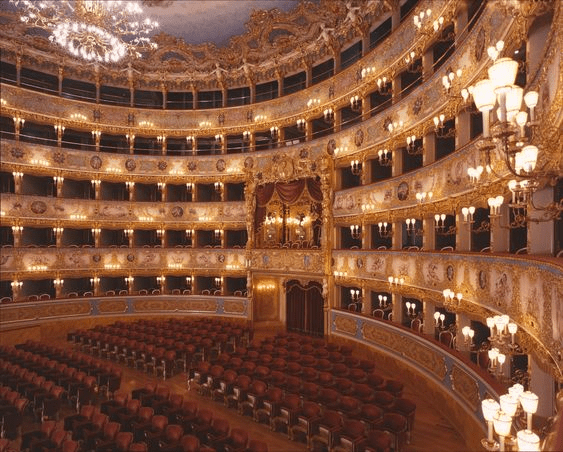 Source: Pinterest
Most popular theatres #8: Victoria Theatre
Built in 1862, Victoria Theatre and Concert Hall is a world-famous landmark in Singapore. With a striking white and grey neoclassical facade, it creates a jaw-dropping contrast with the city's glittering skyscrapers. With a 614-seat theatre, a 673-seat concert hall, and multiple rehearsal rooms, it also includes a gallery. Serving as home to the eminent Singapore Symphony Orchestra, it hosts plenty of movies, dance productions, and  classical concerts.
Most popular theatres #9: Gran Teatre del Liceu
Opened in 1847, this gorgeous opera house in La Rambla, Barcelona serves as one of the major icons of the city. Its interiors are decorated with ornate columns, gleaming marble staircases and the exquisite Florentine style vestibule. It features a beautiful Hall of Mirrors, which used to be the meeting space for the Catalan bourgeoisie. With its five storeys capable of accommodating 2,292 people, it is a sight to behold.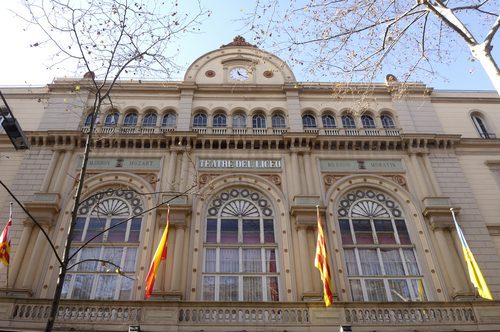 Most popular theatres #10: Teatro de Cristóbal Colón
Designed in 1885 by the talented Italian architect Pietro Cantini, this striking theatre in Bogota, Colombia was inspired by the magnificent Opera Garnier in Paris. Teatro de Cristóbal Colón was listed amongst the Seven Wonders of Colombia in 2007 for its immense historical and architectural value.
Source: Pinterest
FAQs
Which are the most beautiful theatres in the world?
Some of the most beautiful theatres known for their architecture and design include Teatro di San Carlo in Naples, Walt Disney Concert Hall in Los Angeles, Minack Theatre in Cornwall, and Royal Exchange Theatre in Manchester.
Which are the best theatres in the US?
Some of the most popular theatres in the US include Kauffman Center for the Performing Arts in Kansas, The Fox Theatre in Detroit, The Central City Opera House in Colorado, Paramount Theatre in Oakland, Kleinhans Music Hall in Buffalo, and Schermerhorn Symphony Center in Nashville.
Got any questions or point of view on our article? We would love to hear from you.
Write to our Editor-in-Chief Jhumur Ghosh at jhumur.ghosh1@housing.com