If you are thinking about giving your home a fresh new look for the new year, here are some current interior design trends you can use. From cocktail tables and chairs with interesting shapes to natural, organic materials, many of us are adding attractive pieces that give our home the "wow factor" we are looking for while keeping our decor timeless and tasteful.
The pandemic has taught us that focusing on wellness is an important priority, especially at home. Spending more time at home means that we crave our creature comforts as we work, play and entertain friends and family.
Notice a strong focus on wellness, with layouts reflecting the principles of Feng Shui and attention to spatial arrangements so people can harmonize with their home environment. The goal is to create a home that will become a place where we can truly slow down, relax and practice mindfulness in healthy spaces after working hours. An emphasis on greenery, indoor/outdoor spaces and windows that bring the outside in will continue.
We loved the minimalistic, uncomplicated look of the last few years with the straight lines and sharp edges of contemporary furnishing. Today we are starting to see more organic shapes and a profusion of organic materials appear in modern interior design.
You can keep your neutral color palette and add softer edges and curvaceous forms that evoke elements of nature for a cozier look. Introducing softer forms juxtaposed with harder surfaces like metal and glass provide visual complexity and a comfortable vibe for a sophisticated home. Expect to see rounded shapes and arcs in the form of crescent shaped sofas, circular area rugs and egg chairs. Furniture like cabinets and credenzas will also show off their curves this year.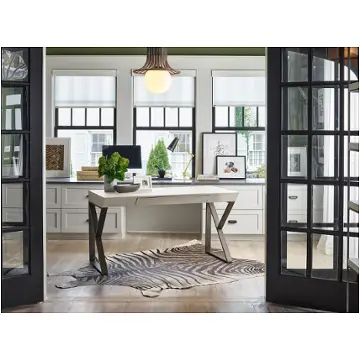 Redefining your home office can make working from home a comfortable experience so you can be more productive during the workday. With so many options for home office furniture, you can personalize your space while making sure the elements blend well with other decor in your home. Make sure to let in natural light, but if you don't have that luxury, augment with lamps, pendants and chandeliers.
This year will see homes that embrace multifunctionalism, and that comes as no surprise since we are making every inch count now that we are working and staying entertained at home. In many cases guest bedrooms are transformed into playrooms with the addition of a daybed that can accommodate an occasional sleepover guest instead of a traditional bed. Living room corners become home offices with an attractive desk and ergonomic chair, or a bar for entertaining.
When you are ready to give your home a fresh new look for the new year, visit Home Living Furniture online or in person at the Howell and Middletown, New Jersey showrooms. Find discount name brand furniture for every room in the house, including children's bedrooms and the outdoor patio.
For further information visit homelivingfurniture.com.