Living and running our furniture stores in Central, New Jersey, we have easy access to New York City and its five boroughs: Bronx, Brooklyn, Manhattan, Queens, and Staten Island. Getting in and out of the City is easy via NJ Transit and driving (during off hours) for most New Jerseyans. But how well do you know the big City? Just for fun, here are some facts about New York's boroughs.
Bronx
1. The Bronx is known as the borough that's the most green.
People always talk about Central Park. Rarely, does Pelham Bay Park get brought up which is actually the largest park in NYC, being 3x the size of Central Park.
2. It's the birthplace of hip-hop.
Back in the day there was DJ KoolHerc who lived in the West Bronx at 1520 Sedgwick Ave. He blended a Jamaican style of DJing with American soul and funk. More commonly, the Bronx and hip-hop are associated with Cardi B and J.Lo, but the borough has so much more to offer as far as the history of hip-hop goes.
3. The largest collection of art deco buildings in America are located in the Bronx.
"Referred to as the 'Park Avenue of the Bronx', the Grand Concourse was modeled after the Champs Elysees in Paris", according to our source. "The art deco style, which incorporated geometric shapes, stone, terracotta and steel, took off in the 1930s as a housing boom happened along the Concourse. The Bronx is only rivaled by Miami when it comes to art deco housing stock."
4. The Bronx is home to the largest zoo in the country.
The Bronx Zoo measures 265 acres, making it the largest zoo in the United States. Due to its size, you'd need multiple days to visit all of its exhibits.
Brooklyn
1. Brooklyn is a popular place for beach-goers, having 30 miles of shoreline.
Not everyone who lives in New York City visits the Jersey Shore. In fact, a lot of New York City residents beach in the Hamptons or Brooklyn.
2. Brooklyn is not considered part of Long Island.
People from outside the Northeast commonly confuse Brooklyn as part of Long Island, but we locals know – Long Island is not Brooklyn.
3. The average age of a Brooklyn resident is 34.7.
Since all of the redevelopment has been taking place, a lot of people in theirs 20s and 30s have moved to Brooklyn, making the average resident age 34.7.
4. The Cyclone Roller Coaster has been around for 90 years.
Everyone knows about Coney Island and if you're from the area, you've heard of the Cyclone. Did you know it has been around for 90 years? Opening in 1927, the Cyclone has become a prominent piece of Brooklyn history. In 1991, the wooden roller coaster was added to the National Register of Historic Places.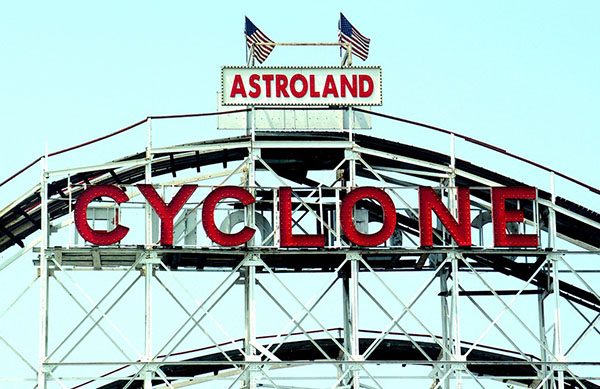 Manhattan
1. A building on the east side of Church Street has 29 stories but not a single window.
Strange to some, fascinating to others, this building looks like it could be straight from a sci-fi movie but really just used to be the AT&T Long Lines building.
2. The world's richest individual church parish is located in Manhattan.
Trinity Church which has been valued at $2 billion was established in 1696 and owns 14 acres of Manhattan.
3. Merchants could buy a house in New Jersey for the cost they pay to rent a hot dog stand outside Central Park Zoo.
Those hot dog stands must be doing pretty good to be able to afford the space which costs $289,500, according to one merchant.
4. One building has its own zip code.
It's the Empire State Building, zip code 10118, and home to more than 150 businesses.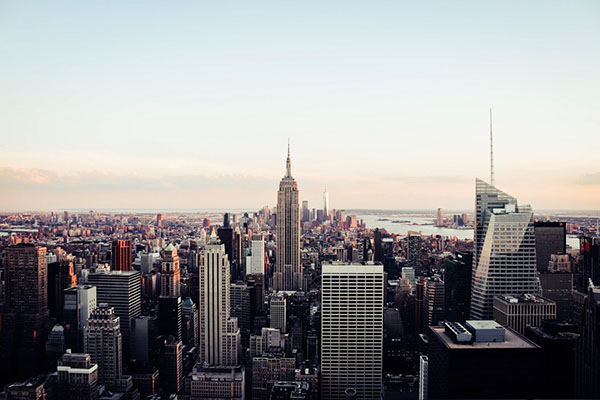 Queens
1. The name of this borough comes from an actual queen.
"Like many places in Colonial America, Queens is named after a lady monarch. While Maryland and Virginia are easy to connect to their namesakes (Queen Mary and the Virgin Queen, Queen Elizabeth I), non-English history scholars likely don't know much about this borough's honored woman, Queen Catherine of Braganza, wife of King Charles II. Catherine was born in Portugal, but she was married to Charles back when the British colony in New York was established," according to Time Out New York.
2. There used to be a whole island of the Rockaway Beach shore. It disappeared in a hurricane.
Long before Superstorm Sandy, there was the 1893 New York hurricane, which was a category-two storm. The hurricane completely submerged the land mass and it never reemerged again. The space used to have a ton of resorts and bathing houses.
3. Astoria is home to many of the finest pianos ever made.
"Many industries have stopped manufacturing in New York with its high taxes and expensive real estate, but not Steinway & Sons. The first Steinway grand and upright pianos were crafted in Astoria back in 1853, and for the past one hundred years, the trusted company has kept its same factory for creating superior instruments. You can tour the factory grounds on certain days if you want to learn more", writes Time Out New York.
4. The first road ever made has been reported to have been paved in Queens.
The year was 1908, a time when only the rich had cars and the roads were shared by horses, carriages, wagons, and pedestrians. And then, the Long Island Motor Parkway in Hollis Hills, Queens, was created.

Staten Island
1. For a city, Staten Island sure has a lot of parks – 170 in total.
With 170 parks and 12,300 acres of protected land, Staten Island is known as "the greenest borough" .
2. Some of New York City's oldest buildings are located in Staten Island.
Historic Richmondtown has 30 restored buildings dating back to the 17th century. One of the borough's famous buildings is the Alice Austen House, named after the prolific female photographer; it was originally built in the 1670s/early 1700s.
3. Staten Island is the third largest borough but is the least populated.
As of 2017, the borough was home to less than 480,000 people while its counterparts had 1 million+. This makes sense due to so much of the borough being occupied by parks!
5. Italian culture is big in Staten Island!
Due to its large community of Italians, Staten Island arguably has some of the best Italian food, and a lot of Italian families. Maybe you'll bump into VinnyGuadagnino from MTV's Jersey Shore.
Sources:
Naked Apartments

NU Hotel, Brooklyn

AMNY

Her Campus
More on New York: