In states like New Jersey and Delaware, we are so lucky to have homes with backyards, some of which are acres large (like in Coltsneck, Middletown, and Freehold, NJ). Every yard, however big or small, is filled with the opportunity to entertain and relax. If your backyard is not being optimized to its fullest potential, read on for our suggestions on how to make the most out of it.

Clean up.
If your yard has been recently landscaped, move on. This first suggestion is for homeowners who have not done much of anything to their yard. Obviously, if your yard is crowded with trees and brush, it will be difficult to utilize. Sometimes all you need is a small space for grilling and lounging on your favorite outdoor furniture. Keep this space free from leaves, sticks, and debris. Collect large sticks, trash, branches that are sticking out from trees, and dead plants and flowers for an instant yard makeover.
Consider functionality.
According to Michael Zook from Lancaster, PA based company The Backyard Showcase, optimizing your backyard for functionality is key.
"When you're adding furniture, a deck, a shed, or any outdoor structures to your backyard, sometimes your backyard can turn into a cluttered hodgepodge. Remember to keep room open for activities, which will also create a less stressful lawn mowing experience! Be mindful of the big picture with your backyard space," he says.
The functions that we think are most obvious were mentioned: relaxing and entertaining. But, perhaps you want more than that. Some fun functions to consider:
Sports and exercise – a place for volleyball, a trampoline, outdoor gym, rock climbing, or even a racetrack.
Water fun – a pool, slip and slide, or a place for water balloon fights.
Gardening – grow your own tomatoes, herbs, watermelon, or plants to complete your outdoor space. The possibilities are (almost) endless.
Choose a style.
The indoors of your home may be coastal, rustic, modern, minimalist, traditional, old century, industrial, country, or something else, which are all styles that can be incorporated into your yard.
Suggestion: these Adirondack chairs by Ashley Furniture are perfect for a coastal styled yard.
On the other hand, this
outdoor fire pit table
is better suited for an industrial styled yard.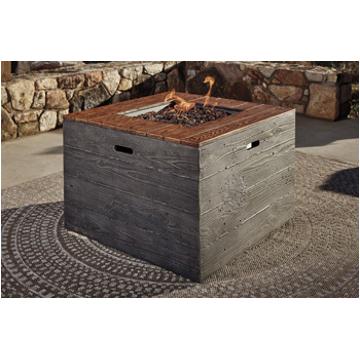 Additional Outdoor Furniture Suggestions
The Hatchlands Park Bench really shines in a garden or on a cobblestone deck.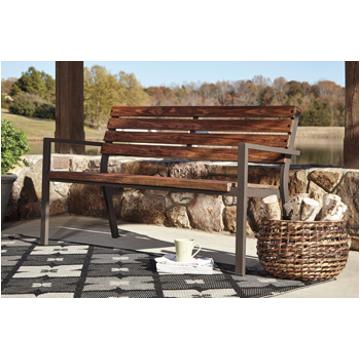 For shade, add an oversized umbrella like the Oakengrove Large Cantilever Umbrella.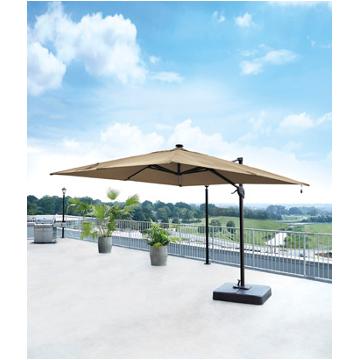 A swing bench with a cushion is a cozy place to curl up with a book.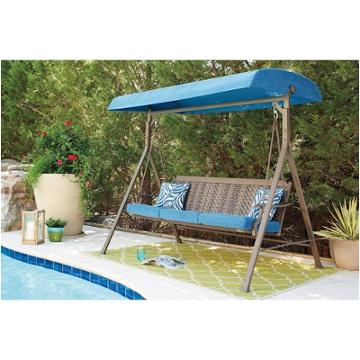 Chintaly Imports' Malibu Outdoor Lounge Chair in a minimalist style has a textilene that is UV resistant.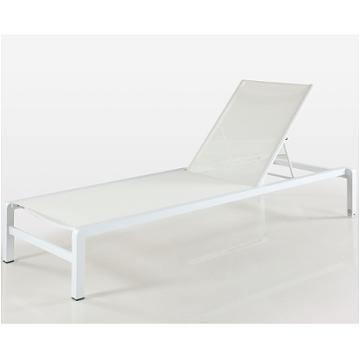 Make time to enjoy it!
When my significant other and I moved into our new home last year, we spent countless weekends and dollars fixing up in old deck. By summer, it was ready. Then sadly, by the end of the summer I was able to count on one hand how many times we sat on the deck as a family enjoying the space. We still had so much work to do like get the grass to grow and to fix up an old shed which was an eye sore to look at, but the deck was beautiful. This year, we made a commitment to spend more time out there – at least one hour a week. So far, we have rarely missed that hour. As the weather gets even warmer, we plan to spend several hours on the deck barbecuing and sunbathing.
Life gets busy, but if you are lucky enough to have a backyard, make time to use it. Have friends and family over for a party, take your dog out for a game of fetch, garden, read a book on your favorite outdoor chair – do something you love to enjoy the space! After all, being outside has a lot of health benefits like helping to fight depression, lower blood pressure, and eliminate fatigue, according to Business Insider.
The style you choose should work hand in hand with the function of your yard.
For help picking out outdoor furniture to complete your space, browse our online shop or stop by one of our Central, NJ furniture stores.
Have a wonderful summer!