It's said one of the most stressful life events is moving house! And when unexpected issues crop up, such as delays on your moving day, that stress can be quickly become amplified. Some of the best ways to minimise stress when moving is to have a plan, prepare early, and give yourself time to work through the process. Because moving in a rush can cause a dilemma when everything hits you at once.
Let's avoid the overwhelm of moving with these proven useful tips to be as prepared as possible and avoid delays on your moving day.
Related article: Minimising stress when selling your home
Related article: 8 things to declutter to start the new year right
1. Pack and prepare everything early
It's important to have everything packed up and organised before moving day to prevent delays. But this isn't always possible when you're living in your house until the day of your move. So why not try this staged packing approach?
2 months before moving day:
take advantage of this time to downsize and declutter (the best thing you can do is get rid of stuff you no longer need!)
tackle the garden shed and garage which often become filled with items you can donate, dispose of or sell.
1 month before moving day:
begin securely packing items you are keeping for the move
create a valuables box or bag where you can keep precious jewellery, passports and other valuable items — keep these with you during the moving process
be methodical with your packing approach, such as working room by room, or by themes such as all sporting items.
1 week before moving day:
pack up your wardrobe (by now you can check the weather forecast for the week ahead and your schedule to know what you've got on and allocate outfits accordingly)
consider what else you can live without for a week, such as an excess of toiletries
make sure whatever you keep in the house can fit into a suitcase per person
have a plan for your house plants, can a friend care for them for a week or two?
create an essentials box for the day of the move, including water, snacks, medication, games for young children, cleaning supplies etc.
Day of move:
pack your last minute items into each person's suitcase (best to do this the night before)
triple check you have your valuables bag or box
take your essentials box with you.
It helps to develop your packing plan early. Write it down — know what you want to pack and when. Stick to it!
Another tip is to prepare your packing materials, such as bubble wrap, cardboard, tape, Sharpie markers and other essential packing tools. Productivity is key!
Some people also use a colour-coded approach. For example, using large blue labels on all kitchen boxes where you can write 'KITCHEN – [contents of box]'. This adds another layer of organisation and helps you to scan your boxes at a glance.
2. Work with a reputable moving company
One of the most important measures to prevent delays when moving is to choose the most reputable moving company. Find a removalist that's good at guaranteeing a successful move. While every moving company can claim this, the best way to assess whether they're true to their promises is by reading online reviews and checking how they carry out their moving processes. Nothing beats the accuracy of honest reviews from past clients. 
Another source for reliable recommendations is family and friends. Someone in your circle may have recently moved and have a moving company they can recommend. Do additional research to see if they meet your needs and requirements. The good thing about choosing a moving company that's been personally recommended is that you can determine the credibility of the service from the trustworthiness of the person who recommended them. Ask about their experience and get their moving tips, too!
It's a good idea to create a comparison table of 3 possible removalist companies. Narrow them down by comparing price, service inclusions, and other offers. One thing to remember is that lower prices don't always make the best choices. The extra cost may be worth it if you want to avoid stress and hassles.
3. Communicate proactively
While moving house, you'll be working with many people. These can include your moving company, landlord, utility providers, real estate agent and so on. Having to deal with numerous people can be overwhelming without a proper system. We suggest creating a communication plan — who do you need to communicate with, when and about what?
Communication is also necessary if you're planning to hire professionals to make home improvements before moving into your new home.
What system or process can you establish to make communication as streamlined as possible? And who else needs access to this information? Personally, we like using online tools, such as a secure Dropbox folder or Google Drive. You can access the information any time from a mobile device and manage permissions to give other people access. Store contact information, checklists, receipts and other important information.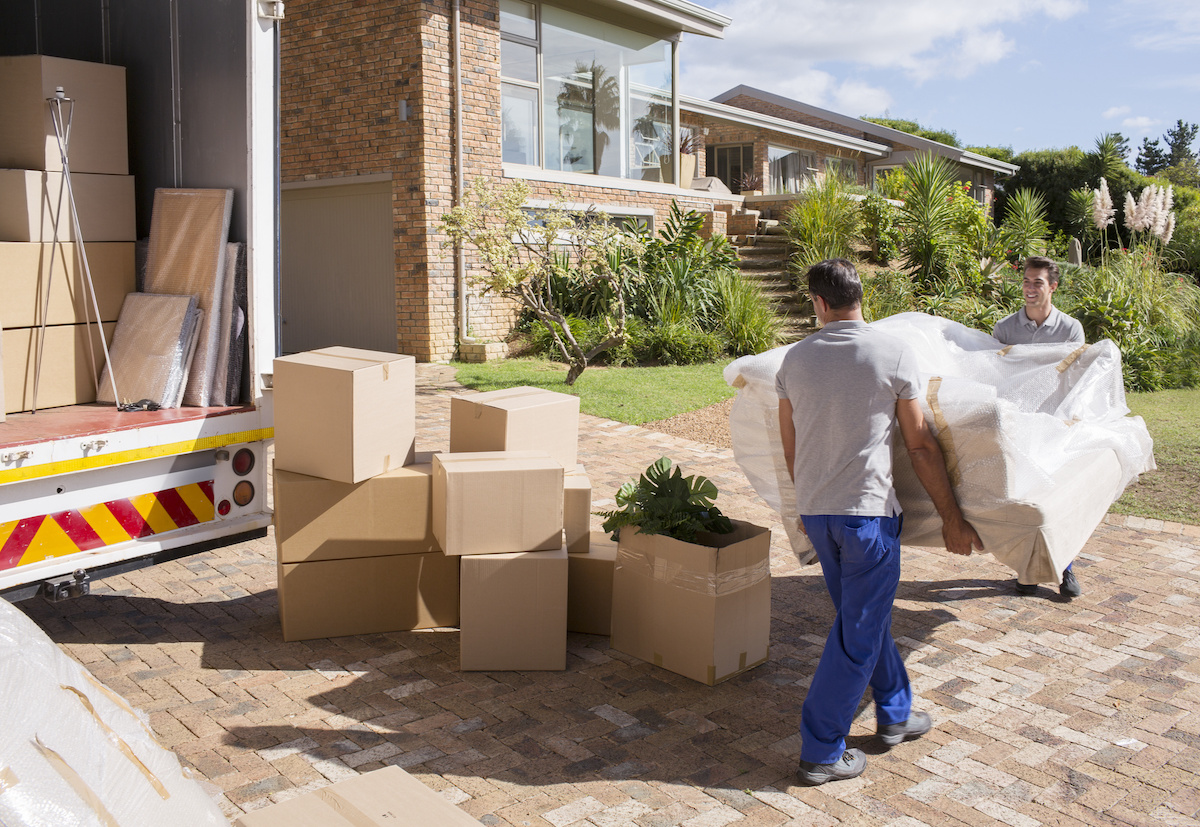 4. Create an inventory list
Finally, an often overlooked aspect of moving is creating an inventory list of all your belongings. We briefly mentioned this in tip #2 but clearly labelling each box and having a master list of all boxes and their contents will make your move as seamless as possible.
Note down on the master list any boxes that contain fragile items that need to be handled with extra care and apply 'Fragile' stickers directly onto the box. Having an inventory list will help both you and the moving company to manage your items and cross check these at the point of delivery.
Hopefully these tips to avoid delays on your moving day help you to have a stress-free move. Prepare and plan early so you can settle into your new home with ease. What's your best house moving tip? Share it in the comments below!