New Classic Furniture Rachel Dual Recliner Sofa
This is the time of the year to take control and clear the clutter out of your life. According to WebMD, clutter can challenge your physical and mental health. If you want a restful bedroom, organized home office and airy living room and dining room, there are some easy fixes. Add furniture that displays your treasures beautifully, hides things like electronics and organizes books and files.
A Clutter-Free Bedroom
Liberty Furniture Rustic Traditions Vanity

From storage beds to vanities and armoires, there is a wide selection of accent pieces that provide storage to make your bedroom restful and tidy retreat. Choose from a variety of dressers and chests to add to your bedroom set, such as lingerie chests, gentleman's chests and dressers. Add an occasional piece to match the furniture in the room, or choose a striking accent piece in a different material or color. Storage beds with drawers are perfect for stashing away linens.
The Organized Home Office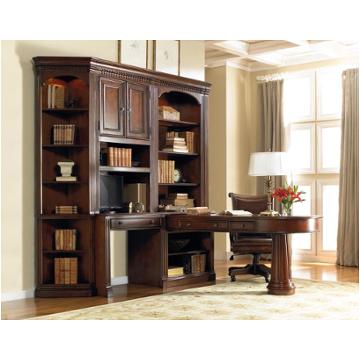 Hooker Furniture European Renaissance Wall Unit

If you are like most people, you need to make the most of the space in your home office. Picking the right furniture can help you make the room neat while keeping important items at your fingertips. From a full wall unit with book shelves and hidden storage to file cabinets and bookcases that match your desk, today's home office furniture can be configured to fit your needs.
Accent Chests for a Beautiful Living Room
Aico Furniture Illusions Accents Round Chest
Buying storage furniture for the living room presents an opportunity to choose a stunning accent piece destined to become the focal point of the room. Store the remote, the latest novel and hors d'oeuvre plates and napkins or anything else you need to relax, like a comfy throw blanket. A striking armoire can hide a TV and add style to the room.
Storage in the Dining Room
More than other rooms, the dining room requires a lot of storage space. Buffets and sideboards with shelves behind doors are ideal for tablecloths, napkins, plates and silverware. Control clutter with useful drawers for napkin rings and decorative items that make your holiday table festive. A beautiful china cabinet typically features glass doors to display breakable items like serving dishes safely.

Name Brand Storage Furniture at Discount Prices
Shoppers will discover a large selection of beautiful storage furniture collections at Home Living Furniture in Monmouth County, New Jersey. Find a wide choice of storage items beautifully displayed at the Howell and Middletown locations, or shop online. Home Living Furniture, a family-owned business, offers discount prices as well as weekly promotions and sales. Enjoy complimentary White Glove Delivery service to neighboring towns.

For further information about Home Living Furniture and to shop online, visit homelivingfurniture.com.