Elran Motion Sofa
People have discovered that motion furniture delivers the ultimate in comfort for relaxing at home. From motion sofas, loveseats and sectionals to swivel accent chair recliners and adjustable beds, motion furniture is now available for every room. Find motion furniture for the living room and bedroom. If you have the space in your home office, a reclining loveseat or recliner is the perfect way to take a break and brainstorm ideas. Motion furniture is ideal for enjoying a movie or a streaming sporting event in your home theater, and adjustable beds are ideal for a good night's sleep.
Here are some tips for choosing the best motion furniture manufacturers.
Natuzzi Editions Motion Furniture
Natuzzi Editions Motion Sectional
Award-winning Natuzzi was founded in 1950 in the heel of the boot of Italy by Pasquale Natuzzi, and his son Pasquale Junior is now Creative Director and Stylist for the company.
The world renowned Natuzzi upholstered furniture collections are known for high style, contemporary Italian designs crafted from sumptuous leather. Shoppers have a choice of gorgeous Natuzzi motion sectionals, sofas, loveseats and chairs, as well as stationary models. Choose comfy motion furniture in a wide range of colors in leather and appealing fabric designs.
Elran Motion Furniture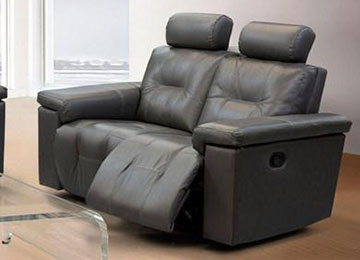 Elran Loveseat
The Elran Furniture company was a pioneer in motion furniture and still specializes in producing reclining sofas and accent chairs today. Extremely high-quality materials and meticulous construction are the hallmarks of Elran furniture collections. The goal is to enhance modern lifestyles and improve our at home experience. The Elran Furniture company was founded in 1967 by Irving Lubin and is now a second-generation family business. In addition to motion sofas, Elran offers glider rocker recliners with swivel bases that rotate 360 degrees.
Ashley Motion Furniture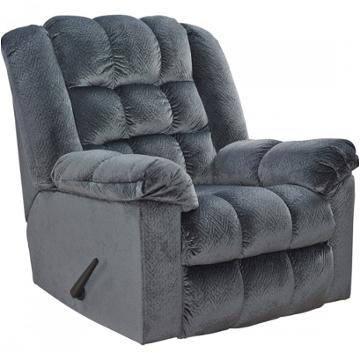 Ashley Furniture Minturn Power Rocker Recliner
Ashley Furniture is well known as the largest furniture manufacturer in the world. The company has been around since 1945 and offers a huge selection of rocker recliners and motion sofas. Find the right style of motion furniture to fit your home, from sleek contemporary and timeless classics to rustic and casual designs. Many of Ashley's manufacturing and distribution centers are still located in the United States.
Discount Motion Furniture
Find a wide selection of motion furniture collections at Home Living Furniture in Howell and Middletown, New Jersey. Shop online or visit the showrooms in person to see a wide array of motion furniture groupings from nationally known name brands. Home Living Furniture sales representatives are ready to help you select the right pieces for your home. Look for discount pricing all year, and weekly promotions and specials.
For further information about Home Living Furniture and to shop online, shoppers can visit homelivingfurniture.com