The annual day of celebrating love, Valentine's Day, is quickly approaching! Why not show your special someone how much you care about them with a batch of our DIY mini Valentine bath bombs? Or be your own Valentine and treat yourself to a bubble bath with these lush bath bombs you can make yourself.
This is an easy DIY that can be customised in a million different ways to perfectly suit your Valentine! For example, you can make them in any colour, add in dried flowers, glitter or other special items, and set them in any shape you like. Most importantly, nothing says 'I love you' like taking the time to make something from scratch 😉
Related article: Free printable Valentine's Day gift tags
Related article: 7 Valentine's Day shopping ideas, shop our top picks!
Items you will need:
1 cup baking soda
1/2 cup corn flour
1/2 cup citric acid (you can buy this in bulk and for a lot less online)
1/2 cup Epsom salts
3 tsp. coconut oil
1 tsp. water
15 drops essential oil
Bowl
Mug (or other small container to mix wet ingredients)
Spoon
Love heart ice cube tray
Latex gloves
Pink food colouring
Dried flower petals, herbs, icing sugar flowers or other items to decorate (optional)
Steps:
1. Place all the dry ingredients (baking soda, corn flour, citric acid, salt) in a bowl and combine evenly.
2. In the mug, mix all your wet ingredients (coconut oil, water, food colour, essential oils) and stir well. You should create a nice smooth paste.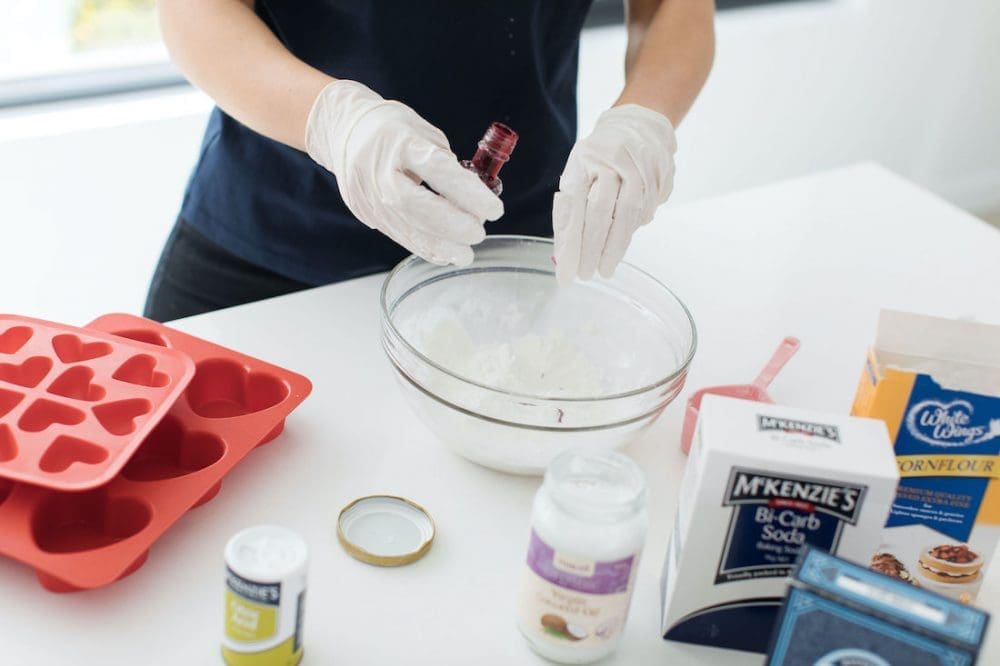 3. Put your gloves on and add the wet paste into your bowl of dry ingredients. Combine well by pinching and pressing the paste through the dry ingredients until it resembles wet sand.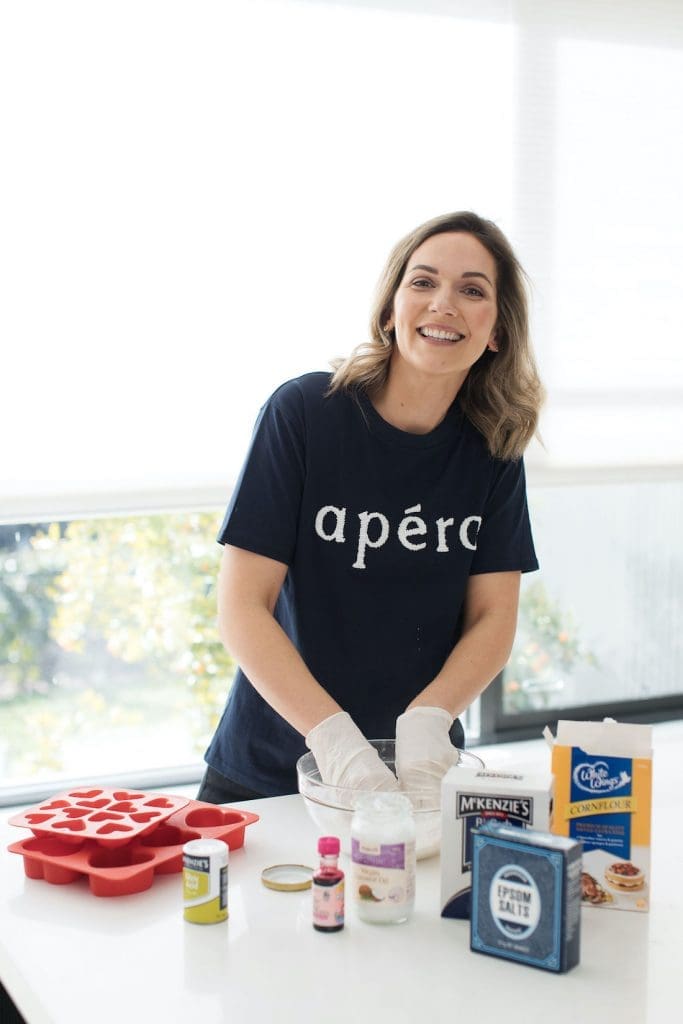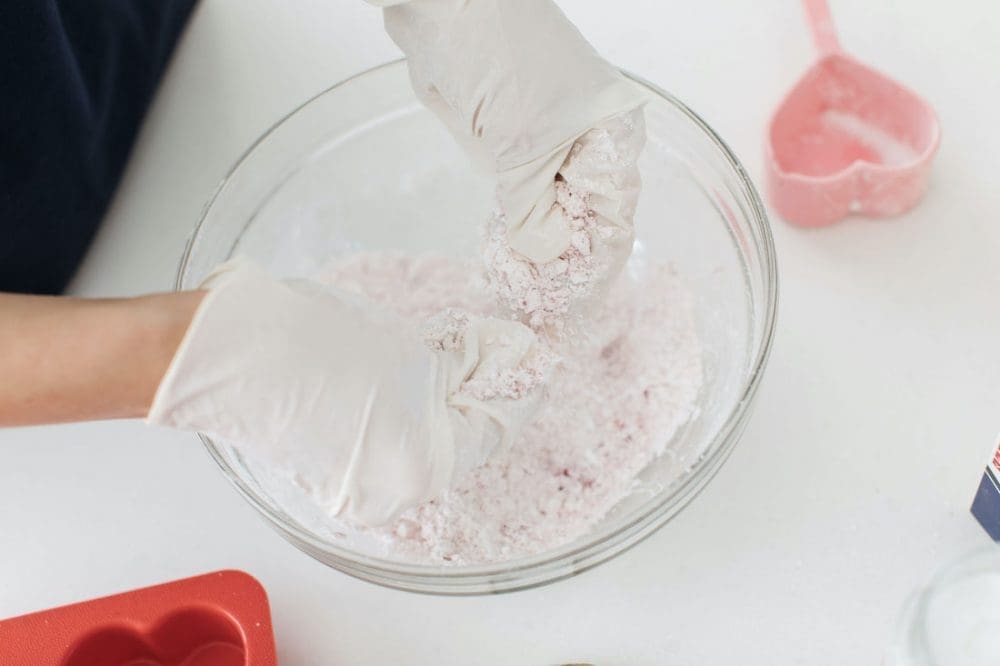 4. Once the ingredients are combined well, compress the mix into your heart-shaped ice cube tray. You want to pack it tightly to ensure you get beautiful heart-shaped mini Valentine bath bombs. Set aside to dry for 48 hours.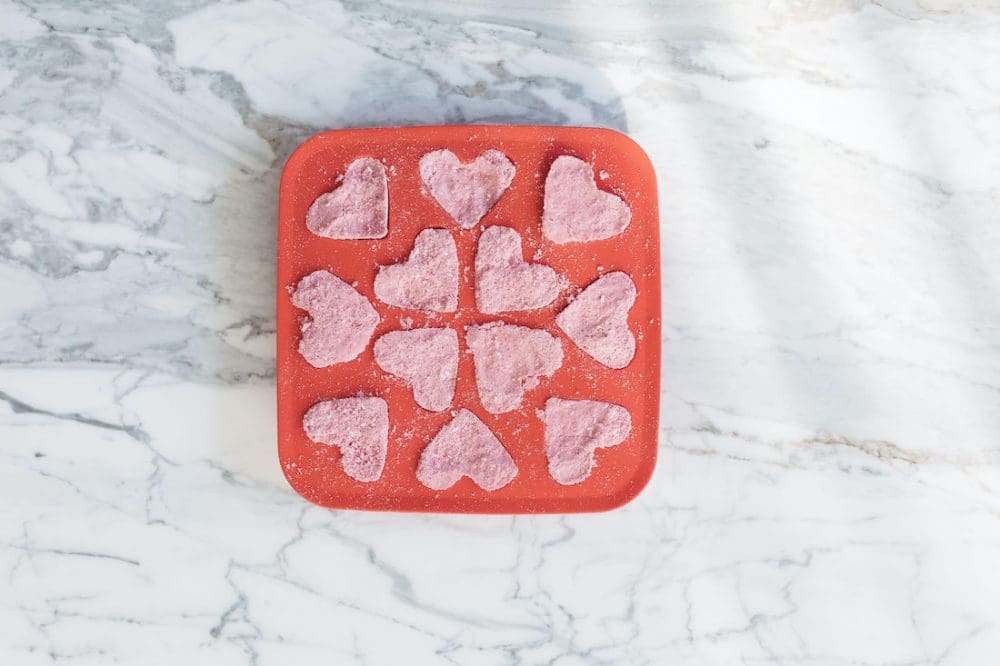 5. Once dry, gently turn the ice cube tray upside down and carefully remove one mini heart bath bomb at a time. Be careful as these can crumble if you're rough with them.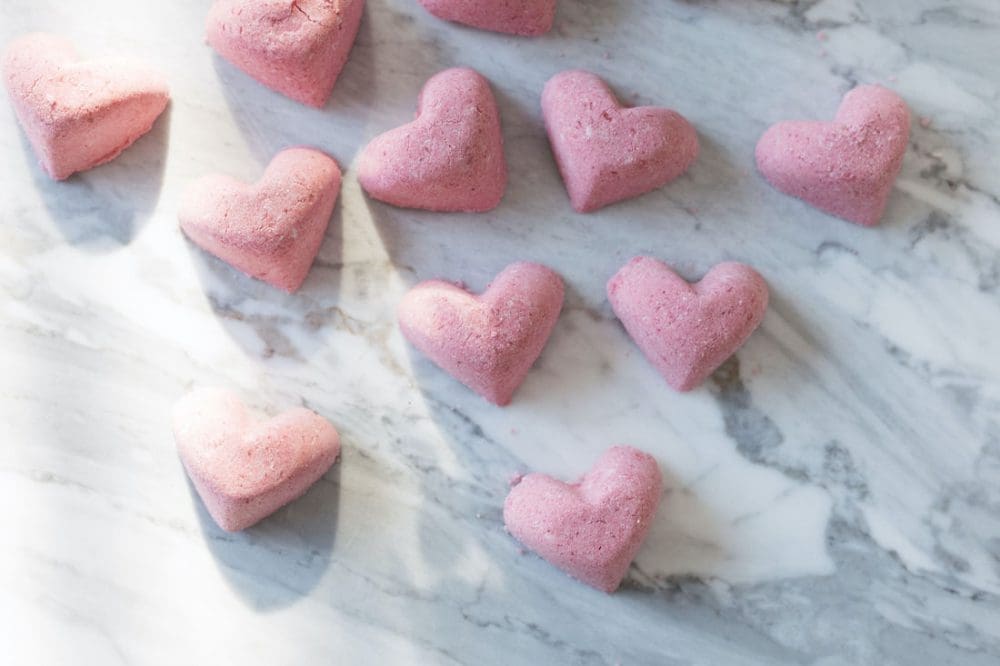 You can present these mini bath bombs in a glass jar or a stylish trinket box. Why not complete the presentation with one of our free Valentine's Day gift tags?!
Will you make your someone special these DIY mini Valentine bath bombs? Find even more Valentine's Day ideas here.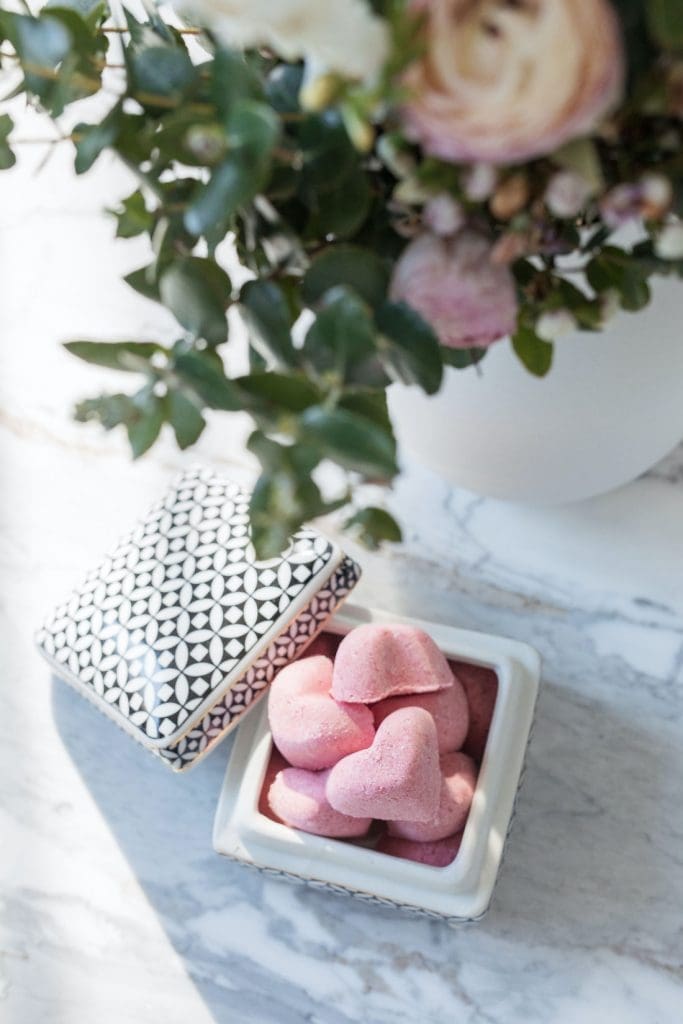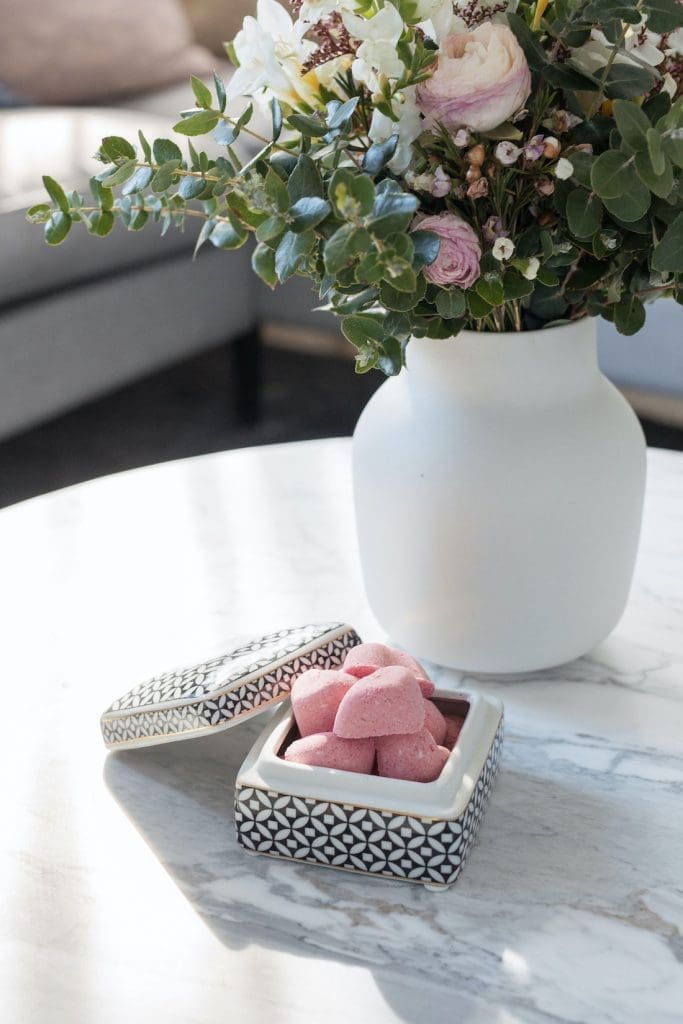 Photography by Thorson Photography. This article was first published in February 2021.