Hammary Furniture Primo Graphite Entertainment Console
These days, home entertainment is more important to people than ever before. Fortunately there are many options to stay happy and interested right in the comfort of your own home. From popular online games to old school board games and cards, you can connect with friends and family online from home. Of course, there are other more productive options for spending time at home like organizing a closet and cleaning out the garage, but when these projects are done it's time for some relaxation. It helps if you are set up with the right entertainment space. Here are some ideas for staying entertained at home:
Set Up a Home Theater
Elran Furniture Motion Sectionals
Maybe you don't have the space for an elaborate home theater like the one pictured above, but you can dim the lights, grab the popcorn and get ready for a great flick on your TV screen. Now you can watch programming on your own time and take advantage of streaming services for a wide range of choices. Nowadays, even the latest films are available, and some are even free.
Play Interactive Online Games
Stay connected with family and friends from home by playing popular interactive online games. Some people love action games like PUBG, while others keep in touch by playing the ever popular Words with Friends or online versions of mah jongg, gin rummy and hearts. Many interactive games allow you to play against others in a multiplayer mode, or against the computer.

Stream Online Fitness Programs
Working out is not all about getting on the treadmill, going to classes and using free weights at the gym or community fitness center. Nowadays, thanks to an increasing number of programs, you can stream your favorite workout when you work or relax at home. Whether you love the Zen of yoga with slow-mo meditation postures, the challenge of High Intensity Interval Training or anything in between, you can stream online fitness programs and participate from the comfort of your own home.

Learn a New Card Game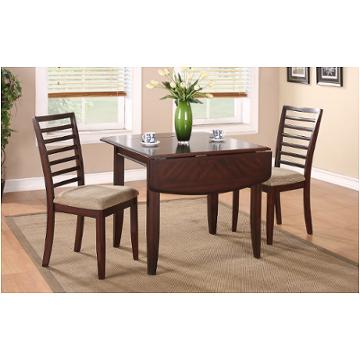 Winners Only Furniture Brownstone Leg Table
Before the Internet, there were card games galore that kept people busy for hours. Play favorites like canasta, poker and bridge, or go online to game instruction sites like pagat.com and learn something new. Some games are appropriate for as little as 2 players or as many as 9 or 10. If you have limited space, a drop-leaf table can serve as a card table as well as a dining room table.
Discount Entertainment Furniture
Home Living Furniture features a selection of discounted name brand furniture collections both at the Howell and Middletown, New Jersey locations and at its online store. Look for weekly sales, promotions and coupons for pieces that can help you set up a comfortable entertainment space so you can stay busy and interested when you spend time at home.