Bernhardt Furniture Living Room
Bernhardt Furniture was founded back 1889 by John Mathias in Lenoir, North Carolina. Today, the company is the largest family-owned furniture business in the nation with a global presence. The company headquarters are located in legendary High Point, North Carolina with a 75,000 square foot showroom.
Award-winning Bernhardt Furniture combines elements of the Pop Art movement to create stunning pieces with dramatic geometric silhouettes and patterns. The resulting Modern American furniture expresses high design, and each piece can be considered a work of art. Shoppers choose Bernhard Furniture for meticulous craftsmanship, distinctive materials and careful attention to details to produce furniture lines with effortless sophistication. Bernhardt collections include Interiors, Loft, Occasional and Upholstery for the bedroom, dining room, living room and home office. Many universities, offices and hotels use Bernhardt Modern American furniture for their businesses, and Bernhardt furniture collections enhance countless private homes.
The Bernhardt Bedroom
Bedroom Furniture"/>

Bernhardt Bedroom Furniture
The neutral tones and organic materials give Bernhardt bedroom furniture collections what people are looking for these days. Modern American Bernhardt bedroom collections feature gorgeous pieces inspired by artistic passion. Choose upholstered, woven or panel headboards and beautifully designed storage pieces like dressers and bachelor's chests. A bedroom bench adds convenience.
The Bernhardt Dining Room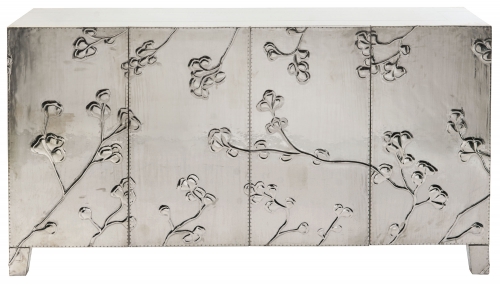 Fleur Credenza

If you want to showcase your good taste and add that "wow factor" to your dining room, browse the Bernhardt dining room furniture collections. From metal dining tables to round, rectangular and square leg and pedestal tables, you will find just the right piece to entertain family and friends. Make a statement and store linens and tableware in an artistic credenza like the Fleur Credenza pictured above. Dining side and armchairs feature unique silhouettes and comfortable upholstered seats.
The Bernhardt Living Room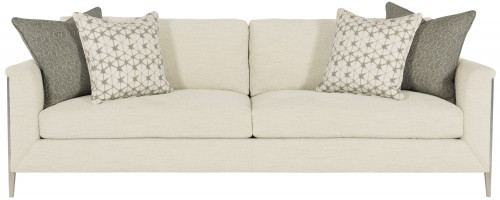 Dylan Sofa
Whether you are looking for a coordinated set or a distinctive accent piece, you can give your living room the high style it deserves with Bernhardt furniture. Find sectional and other sofas, fashionable cocktail tables and interesting chairside tables. Bernhardt also provides a wide selection of comfortable swivel chairs that are destined to become a favorite spot for reading and TV, along with a large collection of accent pieces like tagres.
Discount Bernhardt Furniture
Home Living Furniture in Howell, New Jersey features a large selection of discounted Bernhardt furniture collections for homes with Modern American style. Bernhardt recently introduced a line of high-quality outdoor furniture for outdoor living that is so popular today.

Look for weekly sales, promotions and coupons to save even more. Experienced sales representatives will guide you in choosing the right pieces for your taste, your lifestyle and your budget. Browse the Home Living Furniture online shop for a large selection.