Canadel Contemporary Dining Room
Now you can design the dining room of your dreams with Canadel's UDesign tool. Canadel, a leading manufacturer of custom furniture for the dining room for over 30 years, is headquartered in Canada and offers hundreds of options so you can create the dining room of your dreams. Design a one-of-a-kind dining room with the UDesign interactive tool that allows you to customize the color, shape, and size of tables and chairs so they will fit perfectly in your space. Just a few clicks, and you can view the result of your choices.
UDesign Options
Side Chairs"/>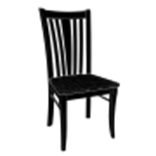 Side Chairs
From updated classics to cutting edge contemporary designs, Canadel provides options for dining room tables and chairs constructed of the highest quality wood. Use the simple UDesign tool and find a style you love, such as the Canadel Downtown, Loft, Canadel Contemporary, or Farmhouse Chic collections. Then click on the dining room table, chair, or bench or buffet and have fun designing your dining room. Options appear on the page, including the height, shape, size and pedestal design for the table, and Sunbrella seating material, leg design, and finish options for the chairs.
Stunning Canadel Collections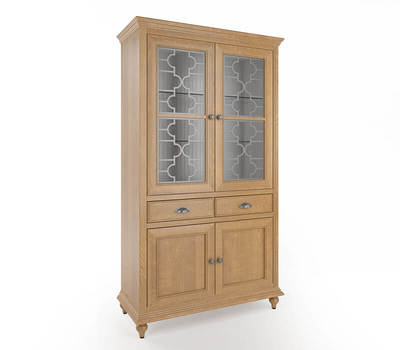 Buffet
The Flagship Canadel Collection: Find timeless classics, trendy contemporary, and farmhouse chic pieces with sumptuous fabrics like deep blue velvet and details like tufting and nailhead trim.
The East Side Collection: A modern marriage of warm wood tones and sleek metal accents provides a loft aesthetic to the striking East Side collection. Industrial hints enhance rustic finishes in natural washed buffets, baker's racks and upholstered benches.
The Downtown Collection: TheDowntown collection combines curves and angles for a distinctive mid-century modern vibe. Find clear glass tables, upholstered chairs rounded backs and honey washed upholstered stools in faux leather.
The Champlain Collection: Discover the comfortable charm of a home tucked away in the country with the Champlain collection. Bring an updated rustic look to your home inspired by colonial craft techniques with slat backbenches and weathered buffets.
The Gourmet Collection: The stylish Gourmet collection hasa global feel that appeals to people wherever they may make their home.Eco-friendly hevea wood and North American birch are used in kitchen islands on wheels and pedestal tables.
The Loft Collection: The edgy Loft collection features organic materials and natural fabrics for a trendy look. Square tables, benches and upholstered side chairs highlight this delightful collection.
Home Living Furniture is Open for Business
Home Living Furniture in Howell, New Jersey features a large selection of Canadel dining room and living room furniture ready for your personalized design preferences. Shop online for discounted prices and look for weekly sales, promotions and coupons. Browse the virtual Home Living Furniture shop for a large selection. Experienced sales representatives are standing by to guide you in choosing the right pieces for your home.
Ping us for exclusive sale & promo codes only available on chat. Let us know how we can help make your home a haven.