Bernhardt Furniture Collections
You have probably seen photos of beautiful home interiors that express a tranquil vibe of order and calm. Now that we are spending more time at home it's a good idea to declutter and organize your things so you can enjoy your time you spend with the family and be more productive when working remotely. Some people are naturally neat and channel the decluttering guru Marie Kondo, but it is possible for the rest of us to follow some easy tips to take control to create an organized home.
Here are some helpful hints for getting your home organized.
1. When in Doubt, Throw it Out
Sometimes the old sayings still hold true. The first thing to do when you start to organize your things is to take a look at your stuff and get rid of belongings you are not using now and are not likely to use in the future. If you find it hard to get motivated, try not to bite off more than you can chew and start small with just one drawer or a half-hour at a time so you don't get discouraged.

2. Add Storage Pieces
American Drew Lenox Credenza
If after throwing out the things you are not using your home still seems cluttered, take a good hard look at your storage space. It may be that you simply do not have enough places to put your things away in an organized manner. It's easy to add more storage space with by placing a stylish accent piece like chest, an armoire or file cabinets in the right spot. Just adding a few strategically placed items can do wonders for organizing your home.
3. Set Up a Well-Ordered Home Office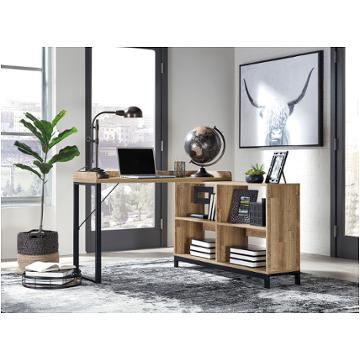 Ashley Furniture Gerdanet L Desk
If you are working remotely or if the kids are taking classes online, set up a home office. Your home office does not necessarily have to be an entire room. You can just carve out a small area anywhere in your home, like a quiet bedroom, or commandeer a closet or the unused space under the stairs. If you can't accommodate a full set of coordinated home office furniture, just get the pieces you need like a corner desk or a computer console.
4. Follow the "One In, One Out" Rule
Now that you have decluttered, added storage furniture and set up a neat home office, you have to face the challenge of keeping things organized to maintain order going forward. It's easy to see that continuing to collect "stuff" can lead to clutter and chaos. Follow the "one in, one out" rule and throw something out every time you bring in something new.

Home Living Furniture is Open for Business

Home Living Furniture in Howell, New Jersey features a large selection of discounted name brand furniture collections that can help you declutter and organize your home. Browse the Home Living Furniture online store for a large selection. Shop online and look for weekly sales, promotions and coupons. Experienced sales representatives are standing by to guide you in choosing the right pieces for your home. Ping us for exclusive sale & promo codes only available on chat. Let us know how we can help make your home a haven.