Bernhardt Furniture Mid-Century Modern Occasional Furniture
We can all tell the difference between enduring traditional and sleek contemporary furniture styles. But are you really clear about terms like mid-century modern and urban farmhouse? Before you invest in furniture for your home, become familiar with your options so you can decide on a furniture style that fits your personality and your lifestyle.
Mid-Century Modern Furniture Design
Bernhardt Furniture Calavaras Teak Panel Bed
The mid-century modern furniture style balances the clean lines of contemporary design with medium and dark wood tones of retro styles. This style developed popularity in the 1960's and is still trending today. Think Eames chairs, arched floor lamps and splayed legs that produce a high style look. Expect to find pared-down geometric forms and a mix of natural elements.
Farmhouse Furniture Design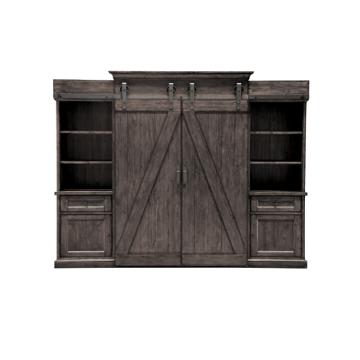 Magnussen Home Furniture Garrett Console

Urban farmhouse design is perfect if you want updated rustic charm and the warmth of cozy relaxation. Think sliding barn doors, simple patterns, earthy colors and organic materials like distressed wood. It's all about creating a comfortable, inviting home even in the middle of a busy urban city!
Transitional Furniture Design
Natuzzi Editions Leather Sofa

If you love the style of traditional furniture but you want the comfort and sophistication of contemporary styling, transitional furniture design is for you. Transitional furniture takes the best elements of a range of styles and brings them up to date. Look for clean lines, a neutral color palette, a minimum of embellishments and luxurious materials like leather, wood and marble.
Contemporary Furniture Design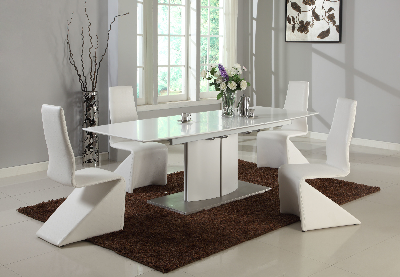 Chintaly Imports Elizabeth Dining Set
Contemporary furniture reflects designs that are popular now, so the trend-setting contemporary design will look different as tastes change. Currently, contemporary design is highlighted by strong silhouettes, abstract geometrics and a monochromatic, neutral palette. Tech-savvy pieces, organic elements like wood, leather and glass and clean lines are common elements.
Home Living Furniture Has your Furniture Style
Home Living Furniture in central New Jersey's Monmouth County carries the best nationally known furniture brands. Shop online at the Howell, New Jersey Home Living Furniture virtual store for a large selection of discounted name furniture, mattresses and accessories. Experienced sales representatives are standing by to guide you in choosing the right pieces so you choose the right style for your home.
Look for weekly sales, promotions and coupons in addition to discount pricing, and ping us for exclusive sale & promo codes only available on chat. Let us know how we can help make your home a haven.