Natuzzi Editions Living Room Collection
Decorators know that you can make your living room more inviting with a brown sofa. According to color psychology, brown is an earthy color that evokes a feeling of security and dependability. Brown creates a neutral backdrop for other elements in the room, making it suitable for any style from traditional to contemporary and everything in between. You will have many different shades to choose from, like rich chocolate brown, creamy mocha and red-tinged cinnamon. Whichever shade you pick, you can add accessories and colors that lighten the mood and make for a beautifully decorated living room.
1. Remember that Brown is Neutral
Ashley Furniture Glengary Chestnut Sofa

Because brown is a neutral color, it pairs well with other neutrals like white, beige or even light gray for a blended look. If you live in a colder climate you may want to warm up the room with earth tones like oranges and reds. On the other hand, cool light blues and greens can turn down the heat in a room with a brown sofa.
2. Let your Brown Sofa Display your Sense of Style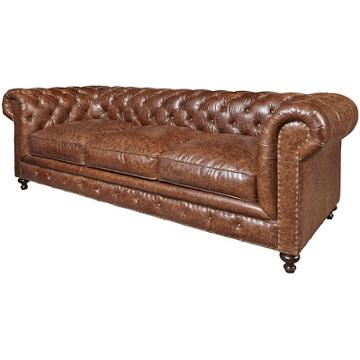 Universal Furniture Berkeley Sofa

Whether you choose contemporary, farmhouse, or traditional styling, your brown sofa can set the tone for the entire room. Select a sofa with a distinctive silhouette like the timeless Chesterfield pictured above. Sleek, clean lines contribute to a contemporary ambiance, while gentle curves and smooth edges define an orderly traditional style.
3. Add Accents and Accessories
Ashley Furniture Medium Rug

A rug can be the perfect accent for a brown sofa while adding color and texture. Decorative throw pillows and throws can prevent a brown sofa from overwhelming a room. A stunning accent piece like a fireplace, free-standing bar, or an accent cabinet can distract the eye and become a focal point.
4. Lighten the Visual Impact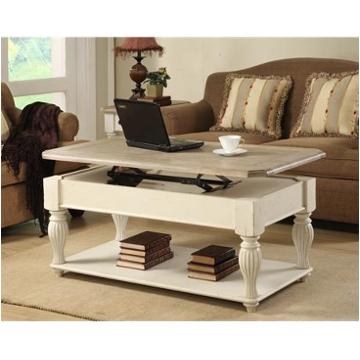 Riverside Furniture Coventry Two Tone Lift-Top Rectangular Cocktail Table

Use natural or dramatic artificial light to brighten up a room with a brown sofa. If you have a large picture or bay window, forget the window covering or use a fabric that is very sheer and lets the light in. Brighten up space by increasing the wattage of bulbs around the sofa, and add a lamp or two nearby. Metal, glass, painted wood, and other natural materials will blend with the brown sofa and distract the eye.
A brown sofa can dominate your living room if you let it. Lighten up the visual impact with throws, pillows, and lighter pieces of furniture like coffee tables and end tables. For contrast, paint the walls white and add white furniture.
Home Living Furniture is Open for Business
Home Living Furniture in Howell, New Jersey features a large selection of discounted name brand furniture collections. Shop online for discounted prices and look for weekly sales, promotions and coupons. Browse the virtual Home Living Furniture shop for a large selection. Experienced sales representatives are standing by to guide you in choosing the right pieces for your home.

Ping us for exclusive sale & promo codes only available on chat. Let us know how we can help make your home a haven.