Home Living Furniture Office Furniture
Now that we are all spending more time at home, it's good to know that the online Home Living Furniture store is open for business. Take advantage of working remotely and spending time with the family to make your surroundings as comfortable as possible. Shop online to set up a comfortable home office, spruce up the backyard with new patio furniture or add a special accent piece to enhance your interior decor.
The Home Office
Universal Furniture Myroom Parchment & Gray Hutch
Whether you have an entire room to convert to a home office or just a cozy corner in a quiet bedroom, you can find the home office furniture you need. Create a space where you can be productive and comfortable during business hours. From free-standing executive desks and full wall bookcases to smaller items like the desk and hutch shown above, the choice is yours.
Outdoor Living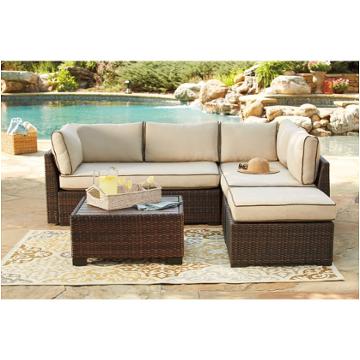 Ashley Lou Sectional Patio Furniture
Now is the perfect time to enjoy pleasant weather outdoors. Set up your patio, deck or outdoor balcony as an extended living space for your home. Choose traditional wrought iron designs or outdoor resin wicker with seating options including chairs, sofas, ottomans and lounges. Find contemporary styling if you love modern designs, and add vibrant colors like blues and oranges to make your patio area inviting.
Accent Pieces
Illusions Accents Wine Cabinet
Just the simple act of placing a beautiful accent piece in the right spot can beautify the room and lift your spirits. Choose an elegant wine cabinet, a dramatic fireplace or fireplace insert for your console and add a chaise longue to the bedroom. If you need additional seating, look into a comfortable rocker recliner or other types of accent chairs like club chairs, stately wingbacks or occasional chairs that go anywhere.
Shop Online at Home Living Furniture
There is always something new at the Home Living Furniture online furniture store based in Howell, New Jersey. View the latest collections and find what you need with our large selection of discounted name brand furniture, mattresses and accessories. Experienced sales representatives are standing by to guide you in choosing the right pieces for your home and outdoor patio. Look for weekly sales, promotions and coupons in addition to discount pricing, and ping us for exclusive sale & promo codes only available on chat.