Picking the right fabric for your upholstered furniture is important if you want your furniture to last. As a furniture buyer, you will have a wide choice of fabrics that provide the durability and resistance to fading that you need.
When you look at fabric, think about how much use it is likely to get, where it is placed and how easy it is to clean. Today's performance fabrics go a long way to offer choices in stylish lighter colors indoors and outdoors, even if you have a family with young children and pets.
Here are some tips for choosing the right fabric for your upholstered furniture.
1. Think about Who's Using the Furniture
Some people have a large home with a separate formal living room that is rarely used and when it is, visitors are likely to be adults. In that case, you can consider delicate fabrics like linen, cotton and silk. But if you have an active family with young children and a pet dog who loves spreading out on the sofa, you might want to consider durable fabrics that are designed to last.
Leather and leather-like vinyl are tough materials, and some synthetic man-made fabrics are a good choice. Microfiber, nylon and rayon blends are durable upholstery fabrics for sofas and chairs.
2. Find Out if the Fabric is Easily Cleaned
Upholstery fabrics that can be cleaned easily are your best choice for furniture that gets a lot of use. Some sofas and other upholstered pieces have fabrics that can be removed and hand washed or dry cleaned. But if you are looking for simpler choices, like fabrics that can be cleaned with a damp cloth, look at these options.
Leather: Durable and long-lasting leather can be cleaned with a damp cloth or a leather conditioner. You can also vacuum leather gently.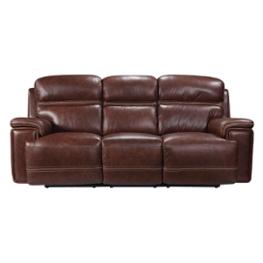 Microfiber: Microfiber is appropriate for areas that get a lot of use. It is a less expensive alternative to leather, and stains can be cleaned up easily.
Faux Leather: This synthetic material is designed to look real, although it will probably not last nearly as long as real leather. Faux leather is waterproof and easy to clean.
3. Consider Performance Fabrics
Performance fabrics are a good solution if your furniture is likely to get a lot of use and you are looking for trendy neutral tones and lighter colors for your upholstery. Many traditional upholstery fabrics can absorb spilled liquids. However, performance fabrics resist absorption to give you an easy cleanup for spills that do not leave an unsightly stain.
Performance fabrics are popular for family room and living room sofas as well as dining room chairs that get a fair amount of use. They are also widely used for outdoor furniture because they can withstand the elements and resist fading.
For further information about discount upholstered name-brand furniture at Home Living Furniture and to take advantage of weekly sales and promotions, visit homelivingfurniture.com.