Ashley Furniture Sectional
You don't have to be an interior designer to create a stunning home by following some simple decorating tips. Start by understanding your own taste, whether it's traditional, contemporary or popular style like Hollywood glam, coastal or farmhouse chic. Keep in mind the size of the room when purchasing furniture so you don't overpower your space with pieces that are too large, and make sure to pay attention to traffic flow when you place your furniture.
Here are a few decorator tips for arranging furniture for the best effect:
1. Start with a Focal Point
Aico Furniture Windsor Court Fireplace
Some rooms have a focal point, like an architectural feature like a large picture window or a built-in brick fireplace. But even if you don't have a natural focal point, you can create one with an entertainment unit or an interesting accent piece like a free-standing bar. Now arrange your furniture around your focal point.
2. Create a Conversation Grouping

Aico Furniture Hollywood Swank
Place sofas and chairs close enough so that people can socialize easily. Accent tables should be within arm's reach for convenience. If you have a large space like a great room, create several seating areas. Remember that it's important to pull the furniture away from the wall for a more spacious look, even if your room is small.
3. Pay Attention to Balance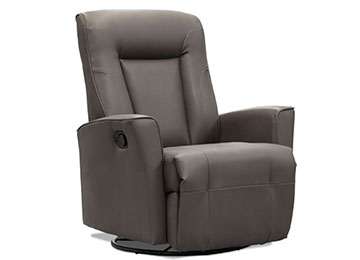 Recliner
You might fall in love with stately Windsor chairs or a comfy rocker recliner, but think before you make the purchase. Large items should balance the other furniture and you have to make sure you have enough space to accommodate the piece. Remember that motion furniture requires more room than you might think.
4. Add the Right Accessories

Once you have placed the main furniture pieces in the room, it's time to accessorize. Rugs and throw pillows can add a pop of color to a neutral background, and choosing the right lighting can create the look you desire. Make sure to consider scale when you choose artwork. A teeny, tiny painting does nothing to enhance a large sectional sofa.

Home Living Furniture is Open for Business

Shop online at the Howell, New Jersey Home Living Furniture virtual store for a large selection of discounted name furniture, mattresses and accessories. Experienced sales representatives are standing by to guide you in choosing the right pieces for your home. Look for weekly sales, promotions and coupons in addition to discount pricing, and ping us for exclusive sale & promo codes only available on chat. Let us know how we can help make your home a haven.