Aico Furniture Cabriole Paris Chic Sofa
There is no shortage of sofa styles, and which design you select for your home will reflect your personality. Whether you want to create a high-end look for a formal living room with a cabriole sofa, add an abundance of seating for casual evenings with a sectional, add interest with a classic Chesterfield design or enjoy the sophisticated elegance of a Lawson or a mid-century modern piece, you will find the sofa you want.
The Elegant Cabriole

The high style cabriole sofa pictured above is known for its graceful lines that curve all the way around. Classic versions offer short, visible legs and beautiful wood detailing. A cabriole sofa is ideal for people who want to create a formal look for their living room.
The Casual Sectional


Elran Furniture Living Room Collection
Sectionals are a wonderful option for today's casual lifestyles. Modular pieces can be assembled to accommodate your needs and your space. Place a contemporary sectional in the living room, entertainment room, or home theater. For the ultimate in comfort, choose a sectional with the motion to lean back and raise the legs.
The Traditional Chesterfield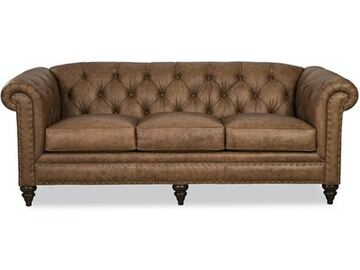 Craftmaster Chesterfield Sofa
The brown leather fabric, deep tufting, and nailhead trim are the hallmarks of the Chesterfield sofa. This style originated in the gentleman's clubs of London three centuries ago, and it is still popular today. Modern Chesterfields provide a choice of fabrics and colors, and nailhead trim is optional. This style blends perfectly with classic decor and can prove to be an eye-catching accent piece in a contemporary home.
Mid-Century Modern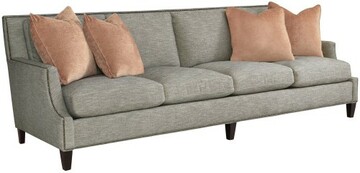 Bernhardt Addison Fabric Sofa
You can show off your sophistication and appreciation for the clean lines of mid-century modern design with a stylish sofa. Characterized by tapered, sometimes conical feet, fluid angles, and neutral upholstery, mid-century modern sofas are symbols of fine design. The style was inspired by Danish modern furniture in the postwar period of the 1950's. Mid-century modern sofas give your home an iconic design with a classic look.
Timeless Lawson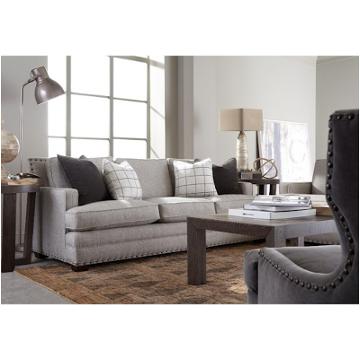 Universal Furniture Riley Sofa
The upholstered Lawson sofa design was created for the financier Thomas Lawson around the turn of the 20th century, and it has been in style ever since. Mr. Lawson wanted a sofa that featured clean lines and a simple silhouette, in contrast to the ornate Victorian designs that were featured at the time. The Lawson exudes timeless elegance, perfect for people who want to display their sophisticated good taste.
Name Brand Sofas at Discount Prices

Find a huge selection of beautiful sofa collections at Home Living Furniture in Monmouth County, New Jersey. Home Living Furniture, a family-owned business, offers discount prices along with weekly promotions and sales.
For further information about Home Living Furniture and to shop online, visit homelivingfurniture.com.